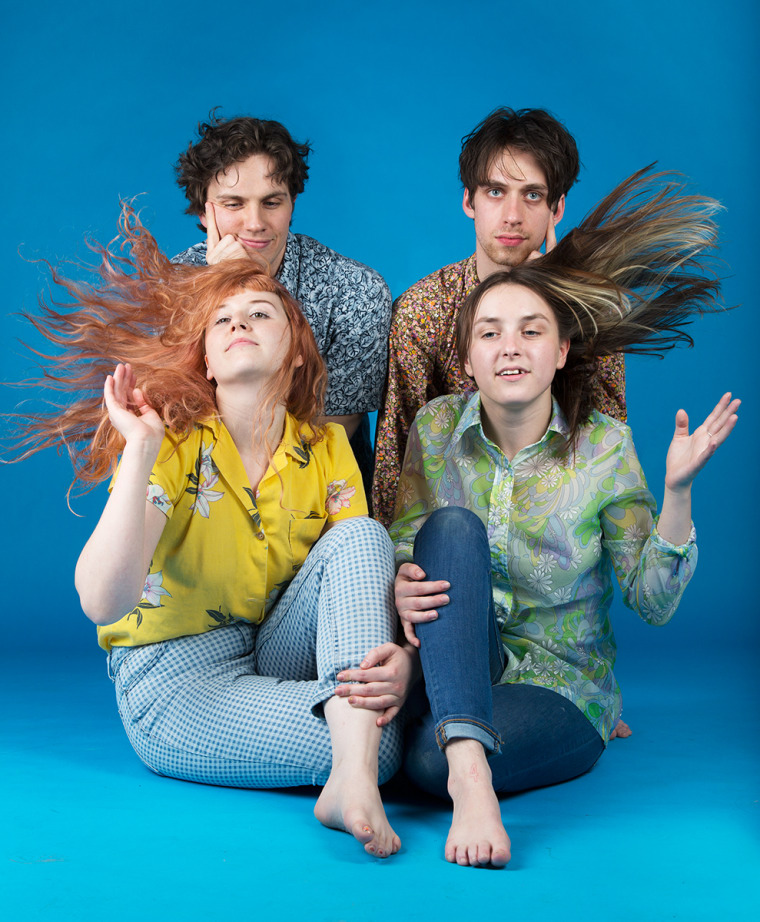 Brooklyn band Yucky Duster's new single "Flip Flop" is a goddamn perfect, endlessly quotable anti-crush song. The group's Madeline Babuka Black penned the track — which is from their forthcoming self-titled debut LP and is premiering today on The FADER — after realizing this dude she was into was actually kind of lame. Told me that you were a Scorpio on the patio/ Like I didn't already know, sings Black over Yucky Duster's simple beats and noodly guitars, And your friends they kind of blow/ They're all jerks I don't know.
"I wrote 'Flip Flop' when I had a thing for this guy in a buzzy band and it was becoming increasingly obvious that he wasn't interested in me," the band's Madeline Babuka Black wrote in an email to The FADER. "Shortly after I saw him wearing flip flops and I realized I had made a huge mistake. I mean, who wears flip flops around the city? That's disgusting, flopping all that street sludge up into your toes… Also one of his friends was a jerk to me and that was a turn off. It's tempting to idealize someone if you love their music, especially in a romantic context. This song is about the reality of my crush — uneventful and embarrassing."
Listen to "Flip Flop" below, and preorder the record via Birdtapes here. If you're in town, Yucky Duster's release show is at Brooklyn's Shea Stadium June 3.