Download LSDXOXO's Deliciously Off-Kilter Mixtape, Fuck Marry Kill
"Once you plug your earbuds in you'll either cry like a bitch, or get your 10s."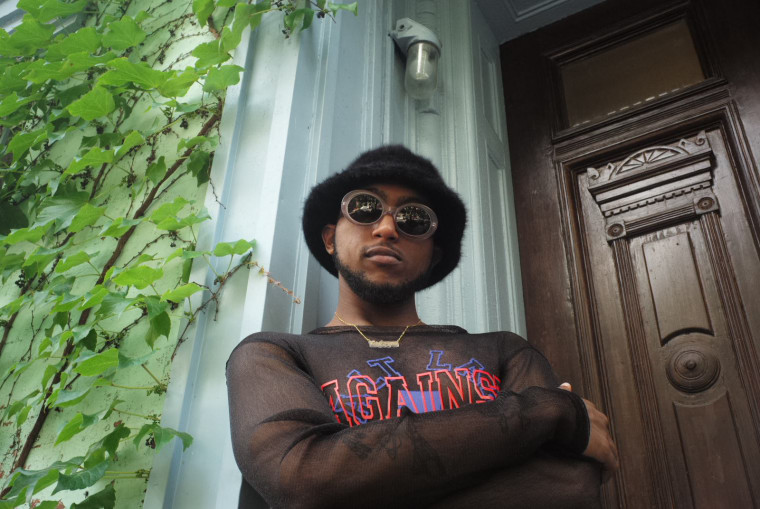 Fresh from flipping Kanye's "Freestyle 4" into a spooky Baltimore club cut, New York producer LSDXOXO is releasing more fire in the form of new mixtape Fuck Marry Kill, out on GHE20G0TH1K today. It's the follow-up to 2014's w h o r e c o r e mixtape, and finds him linking back up with tongue-twisting MC Bbymutha and fellow Qween Beat artist Cakes Da Killa, as well as forging new collaborations with Miss Prada and Beek because, said LSDXOXO, "they've all proven to be a bit off-kilter at some point in time, just like yours truly." There's definitely something sideways about Fuck Marry Kill. It's got a dozen different kinds of drum beats, vocal lines that have been chopped into erratic rhythms, wobbly bass, ballroom calls, industrial percussion, and some of the prettiest melodies you'll find in the club.
"Fuck Marry Kill isn't for the faint at heart," LSDXOXO told The FADER. "I wanted the project to play out like the love child of a Snapped episode and a campfire story. Each of the tracks are like journal entries, chronicling my peaks and valleys throughout the past year. They're in a sort of playful battle with each other, dancing between a need for love and the desire for revenge. I'm a batshit-crazy Gemini with an affinity for over-the-top love experiences, and this project is certainly telling of that. Fuck Marry Kill is the soundscape to that tumultuous love affair you just can't shake. Once you plug your earbuds in you'll either cry like a bitch, or get your 10s."
Listen below and download Fuck Marry Kill via GHE20G0TH1K.