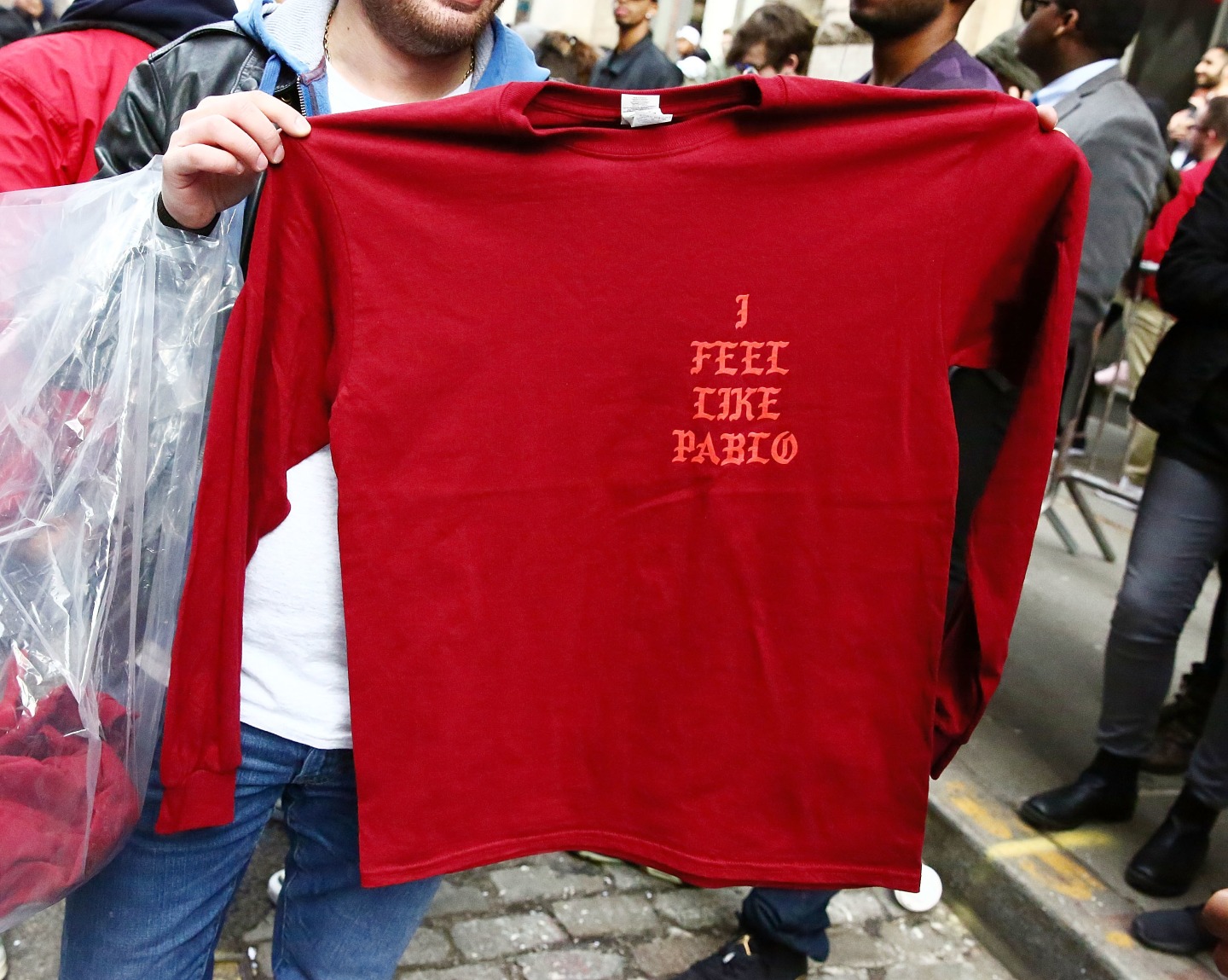 The otherworldly drop in Kanye West's "Father Stretch My Hands Pt. 1," an improbable segue from Future's iconic "If Young Metro don't trust you, I'ma shoot ya" into majestic vocals from Kid Cudi, gave rise to hundreds of homegrown videos and Vines. Metro Boomin, whose trust quickly became a hot commodity, released T-shirts bearing the signature phrase.
Artists today are as determined as ever to create "moments" with their work, effectively authoring memes as part their creative output. And these days, that often involves clothes. While Metro churned out low-key T-shirts that rode the waves of his DJ drop, Kanye was playing a different game entirely, collaborating with Los Angeles-based artist Cali DeWitt on a series of longsleeves and sweatshirts with clean lines and gothic script that whipped his fans into a frenzy. In Kanye's case, the drop itself was the moment: wearers of his TLOP tees became avatars for his artistic vision, populating the real world like "Dat Boi" on our social feeds.
Twitter fiends didn't invent this new model for merch, though — streetwear retailers like Supreme did, or at least they recognized it first. By using tried-and-true streetwear strategies like small-batch drops, collaborations with obscure artisans and designers, and generally upping the value and aesthetic of their merchandise, musicians big and small are joining in and cashing out.
Because it's not just blockbuster artists upping their merch game but indie acts, too. The prolific techno producer Galcher Lustwerk released Studio OST apparel in conjunction with his collaboration with Alvin Aronson. The legendary label L.I.E.S now sells their merch at Dover Street Market. Brooklyn stalwarts Terrible Records' namesake hats are a staple amongst a particular set of NYC creatives. And WEDIDIT recently launched a partnership with Opening Ceremony. Such collaborations make sense as brands become more aligned with the specific tastes of their audiences. By partnering with equally niche fashion retailers, smaller artists might not go viral to millions, but it's still smart business: the odds of an Opening Ceremony shopper also being a WEDIDIT fan are quite high, and recognizing that fact means a win on both sides.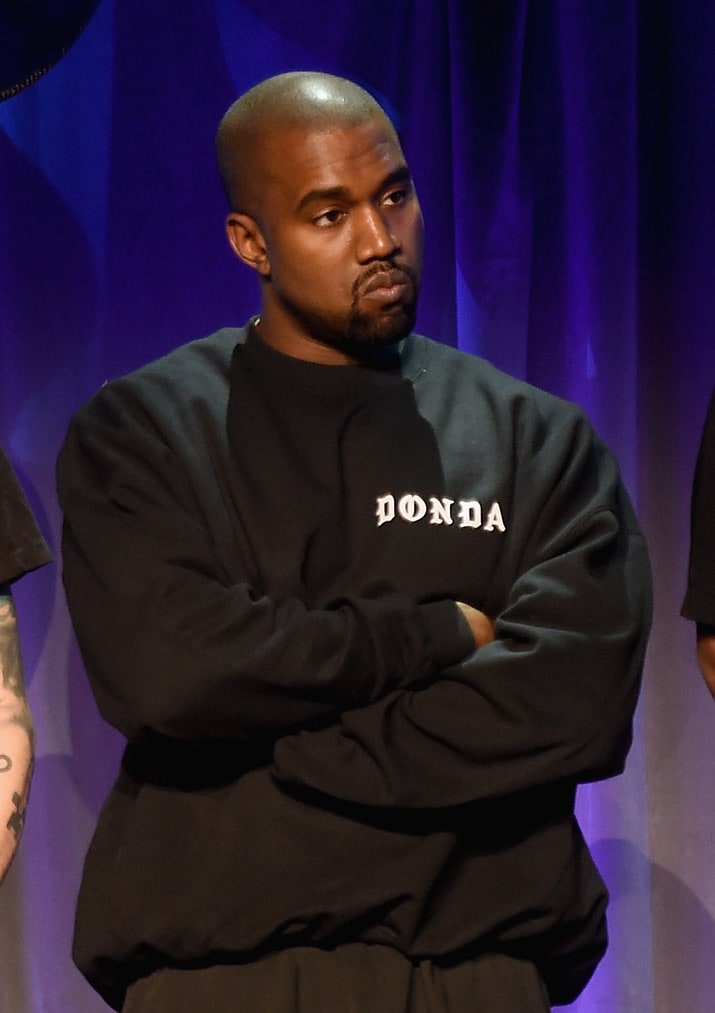 In late April, Drake pulled a stunt in New York's Chinatown, posting to Instagram the address of a pop-up shop for merch commemorating his album Views. Within minutes, the quiet block full of outdoor shops was swarmed by young Drake fans curious about what exactly the pop-up would have in store. Weeks later, for Justin Bieber's two-night performance in Brooklyn, the pop star took it a step further, dropping an exclusive line of merch with trendsetting downtown shop VFiles and fashion label Fear of God featuring hoodies fashioned as security guard attire and tees with "My Momma Don't Like You" printed on the back. The shirts caused a small fervor in SoHo as a swarm of young Bieber fans ensconced on the neighborhood, causing traffic jams and minor scuffles. The shirts, a play on Bieber's fans who have become all too familiar with concert security staff, immediately sold out, and resellers are currently flipping the tees for over $300 on eBay.
The fact that Bieber's team chose to work with Fear Of God, who just months before was relatively unknown, shows streetwear's outsized influence on modern-day merch. Jerry Lorenzo, the L.A.-based founder of Fear of God, told Business of Fashion, "Obviously, the sales [of concert merch] are big and significant, but they're just as important as a branding asset to an artist." Adding, "It's the new CD. It's as important as the sound, a part of the vision."
Thirty years ago, merch meant a crappy tour T-shirt. But even as it has evolved over the past few decades, with bands like Nine Inch Nails and '90s rappers finessing it to an art form, the point in buying it stayed the same: the social joy of identifying yourself as a fan. What's remarkable about today's best merch is that it often looks like regular, cool clothes. People in-the-know will recognize your "No More Parties In LA" longsleeve, so you can get that sense of community without the corniness of essentially wearing a billboard.
And so, practically for the first time, artists are wearing their own merch, too. The production quality is good enough, the stock is limited enough, the talents behind are it as top-notch as the higher-end clothes they'd be wearing anyway. And what spells out kinship, whether it's between friends at a concert or a fan and their fave, like having the same T-shirt on?