Drake might be building a palatial new home in Toronto, but the 6 God has also been claiming California as a homebase. Calabasas is the posh neighborhood outside of L.A. where Drake resides, and he's commemorated the suburb in the title of his new track "4 P.M. In Calabasas." According to Hot Karl, a rapper who grew up there before it was colonized by the upper crust, Calabasas is an odd place. "Calabasas has a cool façade, but underneath, there's this surreal, gossipy, Stepford Wife vibe. It's fucking weird," Karl said in a recent profile of the neighborhood for Complex. "It's Norman Rockwell behind high-security walls, but as soon as you examine it closer, you start to realize it's paint-by-numbers and counterfeit."
Perhaps that's inevitable in a place that's home to peak celebrities like Kanye West and the Kardashians, and Justin Bieber. But Drake seems charmed by his property, which Grantland described as "a home on three acres with six bedrooms, a 28-person movie theater, a spa, wine cellar, stables with an equestrian ring, a volleyball court, 10 bathrooms, a game room, and a massive pool attached to a Playboy Mansion–style grotto with a wet bar inside."
Over the course of Drake's career, the Golden State has moved from being home to rappers he's admired, toward a place that bears significantly on his own work. Check out how it got that point below.
February 2012: Drake paid tribute to the Bay Area with "The Motto," which premiered on L.A.'s Power 106.
Rest in peace, Mac Dre, I'm-a do it for the Bay, he raps in "The Motto."
March 2014: Drake was eating crab out in Malibu at Nobu with YG in "Who Do You Love?"
May 2014: He referred to his crib in Calabasas as the safe house on OB O'Brien's "2 On / Thotful."
Drake seemed to enjoy getting away from it all on the west coast. Crib in Calabasas man I call that shit the safe house/ Thirty minutes from L.A. the shit is way out/ But these days that's where I'm stayin'.
July 2014: Drake shouted out Golden State Warriors point guard Steph Curry on "0 To 100 / The Catch-Up."
I been Steph Curry with the shot/ Been cookin' with the sauce, Chef Curry with the pot, boy/ 360 with the wrist, boy, Drake raps.
August 2014: Kylie and Kendall Jenner, who grew up in Calabasas, made a cameo in this PARTYNEXTDOOR and Drake video.
February 2016: Noah "40" Shebib described California as a "safe creative space" for working on Views.
"For us it's just a balance of finding that space to make such a project that's based around [Toronto]," Shebib said, "and then also be coming out here to the west coast to escape some of the harsh winter and finding a safe creative space... There has to be a balance of both those locations."
June 2016: Bernie Sanders's campaign targets young California voters by finding out if they're Drake fans.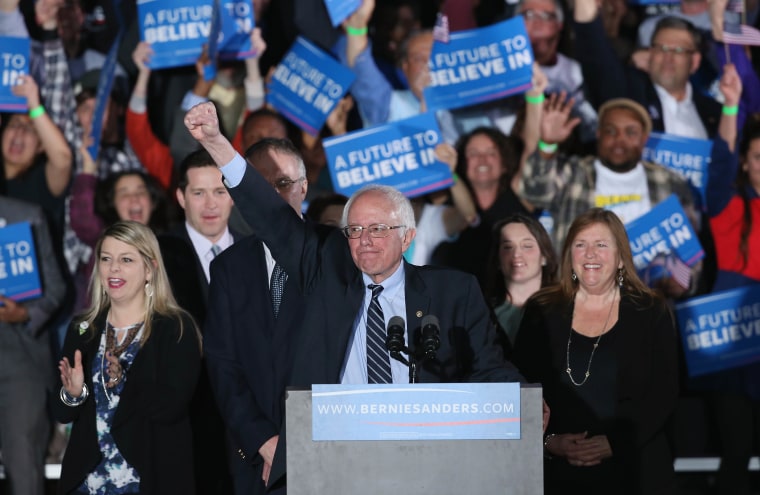 When it comes to young voters, Sanders' campaign is going all-out to identify and turn out an electorate often ignorant of primary voting rules and less-than-reliable on Election Day.
The rallies on college campuses are a part of that plan — so is a complicated Twitter-based outreach program that targets young Californians by finding out, in part, if they're fans of Drake or the Arctic Monkeys.
The program is part of Sanders' cutting edge digital outreach effort that has netted the Vermont senator millions in small donations and fueled a campaign that burst through all expectations. (via BuzzFeed)
May 2016: Drake joined YG once again, as well as rising Oakland rapper Kamaiyah, for another rhetorical banger "Why You Always Hatin?"
Drizzy wasted no time with the nods to YG's crew and Oakland: Hunnid 4 times how it go down/ Slaps on deck for the Oaktown.