Famous Dex Has A Lot Of Energy
One of 2016's most exciting emerging rappers visits Manhattan.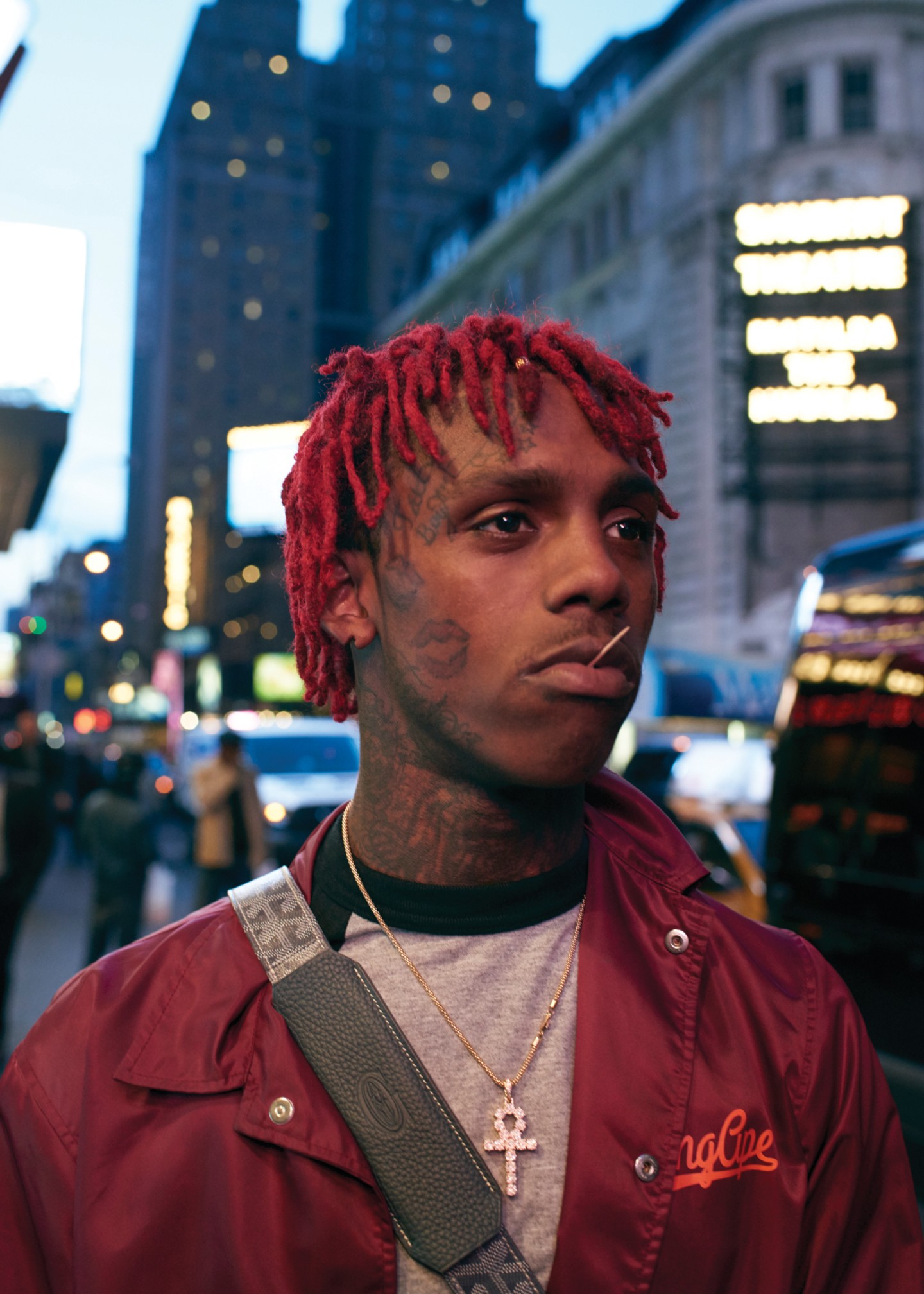 Famous Dex, the 22-year-old rapper born Dexter Gore, waited semi-patiently in the passenger seat of a double-parked car on Manhattan's Upper East Side. It was a sunny spring day, and his dreads rattled with each hummingbird-like movement of his head, as he turned his attention from one thing to another: a plot to get Dippin' Dots from nearby Central Park, then back to his constantly vibrating phone. He freestyled for a bit, then directed his signature ad-lib — Oh man, God damn! — up toward the sky.
His friend and fellow artist Rich the Kid had been shopping nearby for luxury handbags, and when Rich materialized with arms full of leather pouches, Dex bounded out to greet him. At 23, Rich is already a well-connected veteran of Atlanta's rap scene, and he recently took Dex, who is from the South Side of Chicago, under his wing as the first member of his label, Rich Forever Music. When asked about the deal, Dex broke out into song: Flexing! Pull up in a Masi, me and Rich flexing! Still got my weapon! As for Rich, he called Dex the "hottest out, period," adding, "The consistency, the grind. He did everything on his own."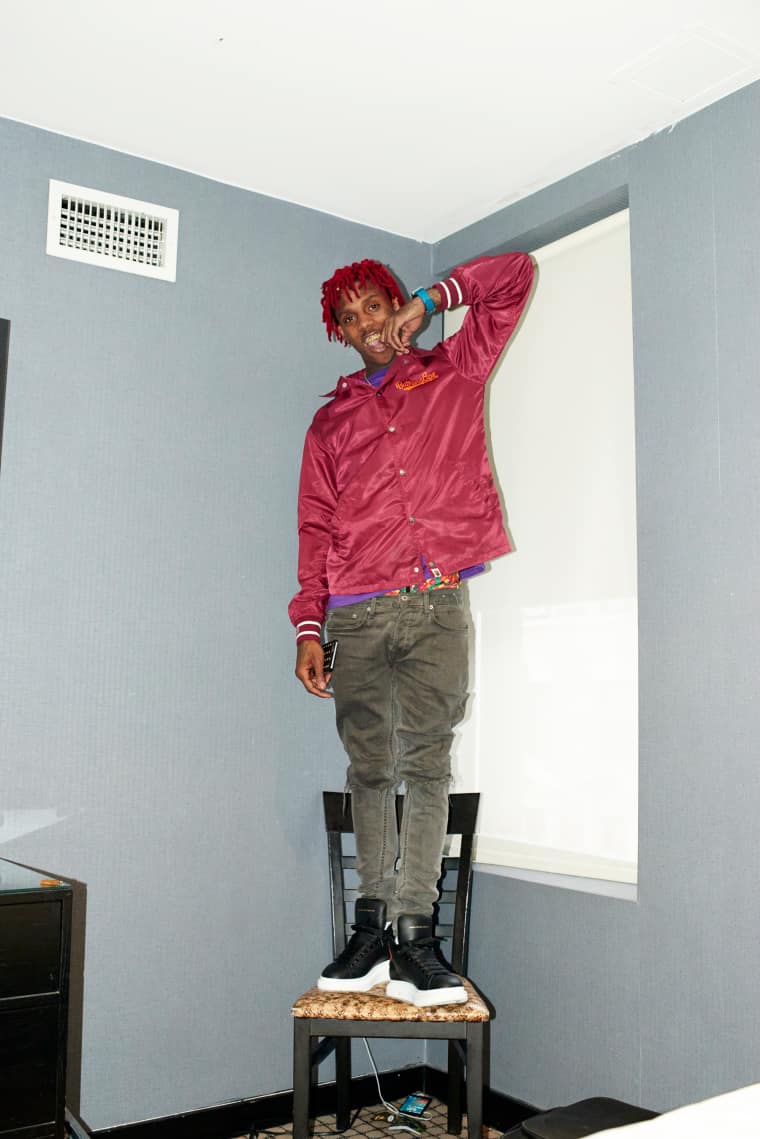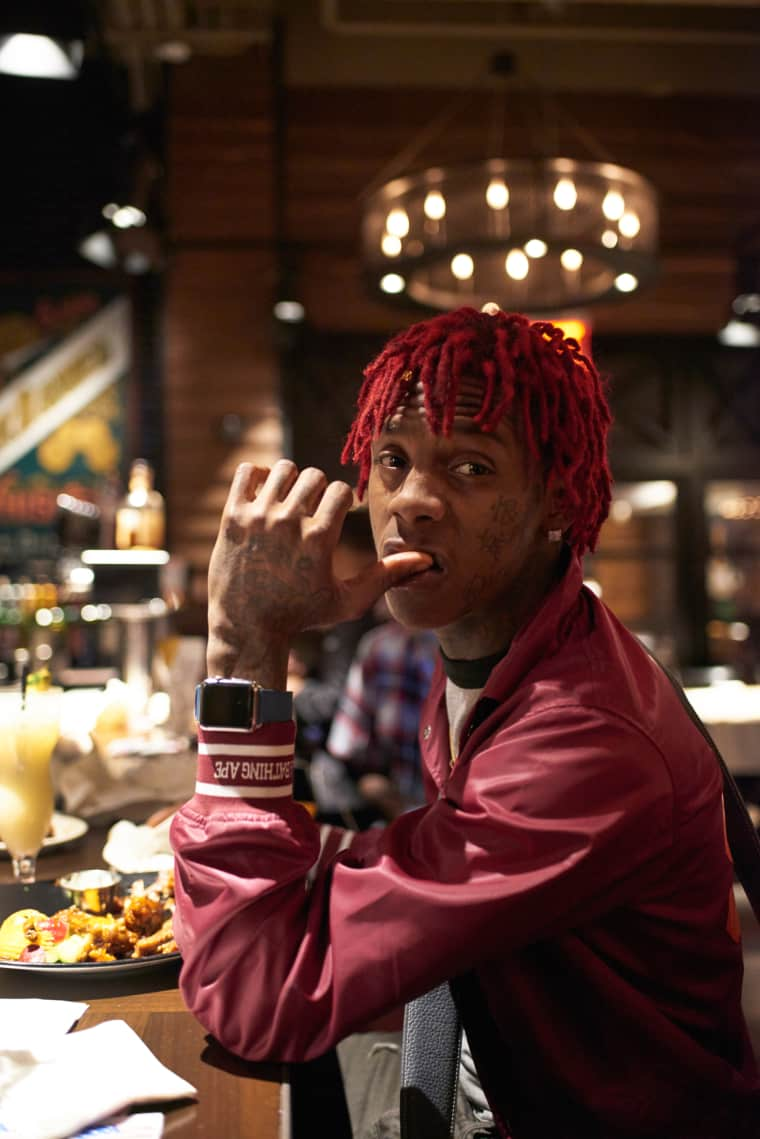 As Dex stood in one of New York's most expensive neighborhoods, he took a moment to live-stream a video for his fans, reminding them, and himself, just how far he had come. "Last year, 2015, I was selling drugs, on my momma," he told me later. Not long before that, he was coping with far worse. "When you lose somebody close to you, real close, you either gon' fuck up or show up," he started, hesitating for a moment. "I lost my mom last year to breast cancer, and it really just pushed me 'cause I got a daughter. I got something to live for." His mother's name, Diane, is tattooed across his neck; his left cheek bears the breast cancer awareness movement's signature pink ribbon.
Dex specializes in the kind of rap that makes it hard to sit still: his songs bristle the back of your neck and shoot down your spine. To generate that kind of impact, he has been known to borrow familiar flows, like the seven-syllable bounce on "Drip From My Walk" that was pioneered by Houston's Sauce Twinz. One of the Twinz, Sauce Walka, has criticized artists including Drake for sauce theft, but after Dex initiated a humble, mutually appreciative conversation, Walka returned the honor and appeared on the "Drip From My Walk" remix. On Dex's more unique stuff, he often latches onto a simple idea and runs with it. On "Kanye," he anchors every bar with the name of his hometown star. On "Hoes Mad," he unrelentingly repeats the song's title 26 times before beginning the first verse.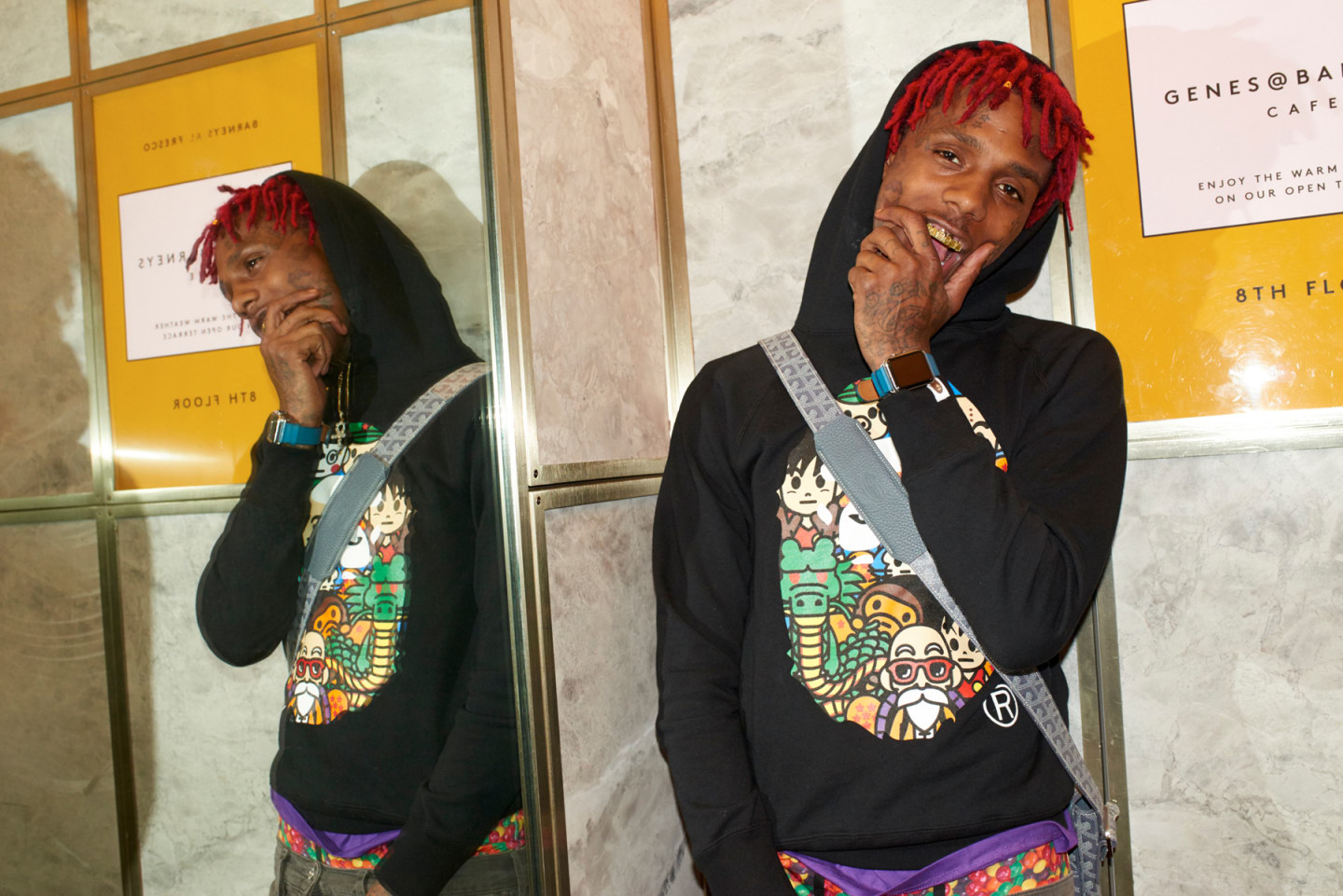 "I'm like the Energizer guy. I got motherfucking batteries inside me."
Now, Dex is one of 2016's most exciting emerging rappers, alongside fellow devotees of dyed hair, Lil Uzi Vert and Lil Yachty. Reached through Twitter, Yachty called Dex "one creative jitterbug." Dex's ability to make "10 songs a day," according to Yachty, puts the pair on a similar wavelength as recording partners — their joint songs "We Next" and "4 Real" make them seem like two kids in a bouncy castle, thanks to Yachty's knack for childlike melodies and Dex's boundless enthusiasm. "He's one of the most positive guys I know," Yachty said.
"I'm like the Energizer guy," Dex explained. "I got motherfucking batteries inside me." And he just wants to share that energy with everyone. Clearly a fan of collaboration — he was particularly psyched about what he has on the way with fellow Chicago native Lil Bibby — Dex has positioned himself as a master motivator, ever eager to share his spark. It's what got him through the hard times of his own life. "If you had a bad day at work and you put my music on in your car, you gon' dance and you gon' shake your head to it," Dex said. "You gon' have fun with it." That much is certain.
On the street in Manhattan, new leather tote in one hand and finally procured Dippin' Dots in the other, Dex ran into a group of uniformed elementary school students, fresh from a field trip to a nearby zoo. They started screaming when they saw him, having identified him as "Wiz Khalifa! Wiz Khalifa!" Despite the innocent confusion — Wiz, incidentally, is Dex's favorite rapper — Dex stopped for a moment to jump around and holler back, happy to reflect their joy threefold.
From The Collection:
GEN F