This summer, wonderfully enough, two major soccer tournaments are happening at the exact same time. Throughout the month of June, big games are going down nearly every day.
Over in France, Euro 2016 pits the European nations against one another, from the traditional powerhouses (Germany, Italy, and the favored host country) to the plucky lesser lights (come on Albania, let's get this money). And right here in the U.S., Copa América features nations from the Caribbean and South, Central, and North America. It's the special Centenario edition of the tournament — its 100th year — and it's the first time that the U.S. has had the honor of hosting. Will that mean the checkered U.S. Men's National Team will finally put it all together and best Argentina, Brazil, and the rest of the global football elite? No, probably not!
But still, to mark the season, we reached out to Case Jernigan, who makes soccer art under the name Off-Foot. Above, he illustrated six classic goal celebrations. Because let's be honest with ourselves — the best part of any soccer game? Watching a goalscorer flip out with pure, unencumbered glee.
Clockwise, starting top left, we have: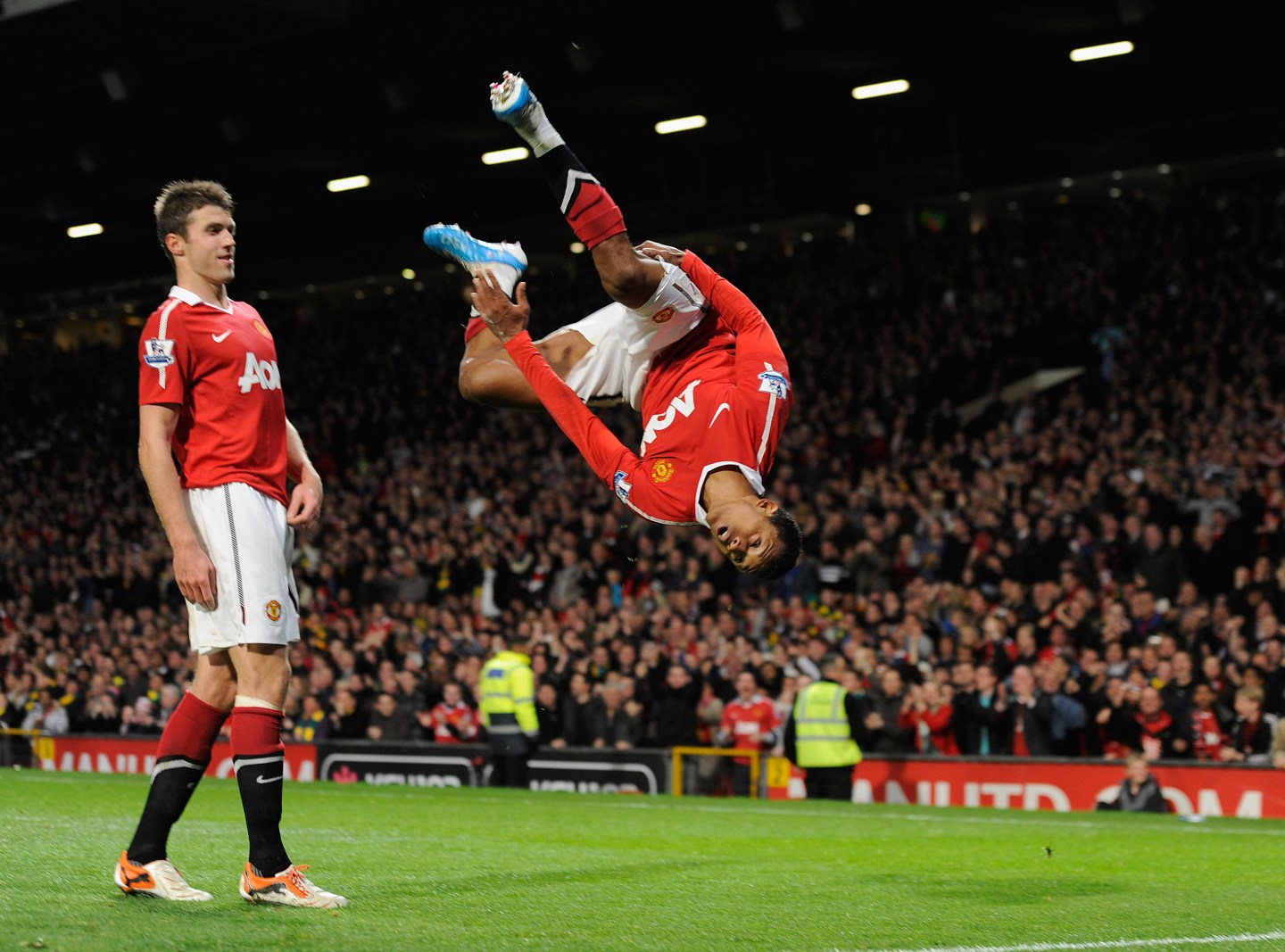 Timeless acrobatic maneuver. Reserved only for the elite athletes. Looks cool as hell. Also, is probably exhausting.
2. The Get-The-Ball-Back-Because-You're-Still-Losing!
Without a doubt, the most unloved celebration … because … it's not actually a celebration? If the goal that your team just scored has not put your team ahead, desperation indicates you grab the ball from the back of the net and jog back to half field so as to hurry up the game action and not lose precious seconds in which you may yet score another goal.
The truth is, this is nearly always pointless; those extra seconds aren't going to amount to anything. In that, this particular anti-celebration is just as perfectly vainglorious as the rest.
For club or country, the badge kiss is the ultimate display of pride. You smooch your jersey after a goal, you probably love your squad.
4. The Knee Slide!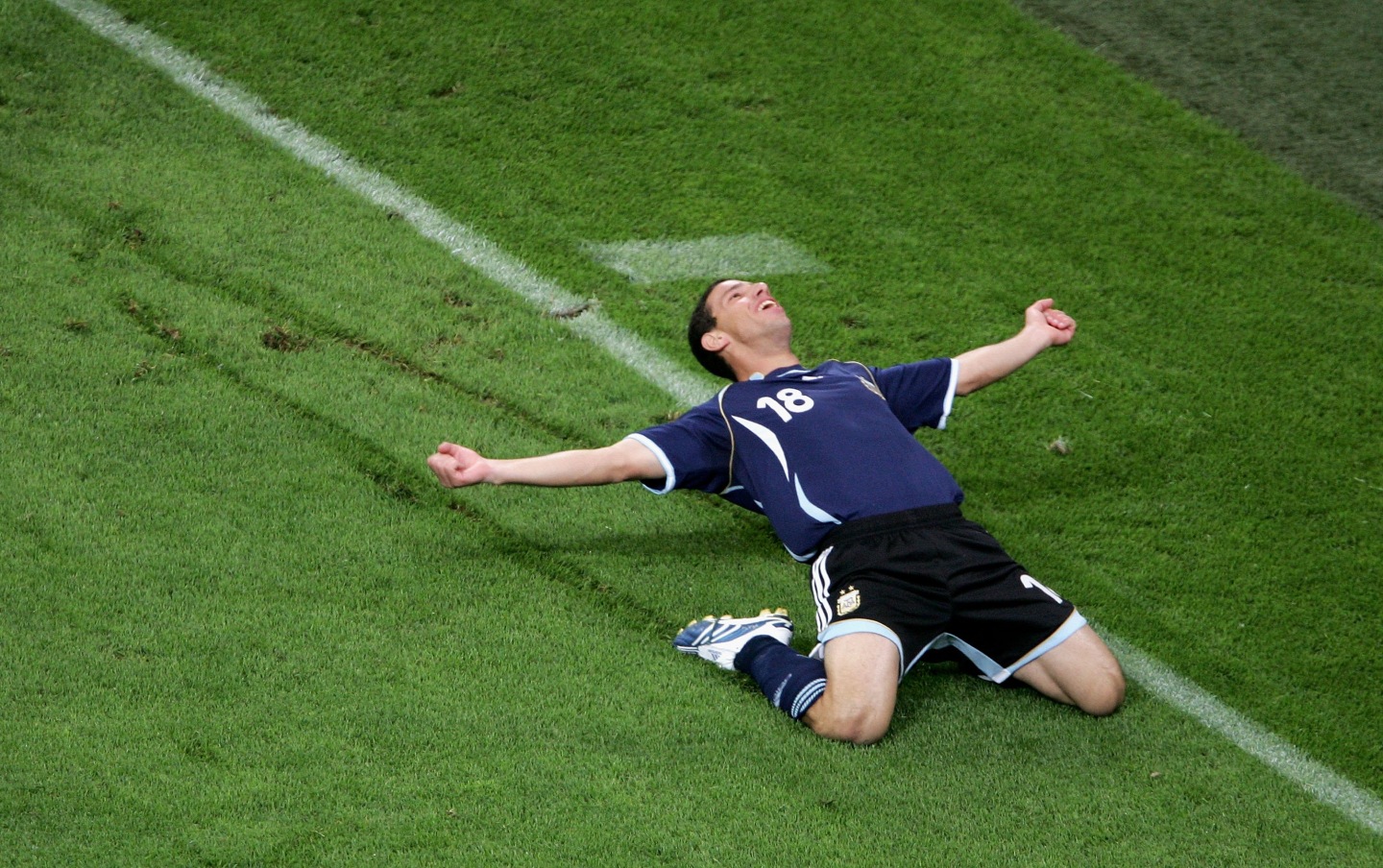 Probably the most instinctive celebration: it's simple, easy, streamlined. Is it, then, at this point, a cliché? Perhaps. But ask yourself: what other cliché contains that much joy?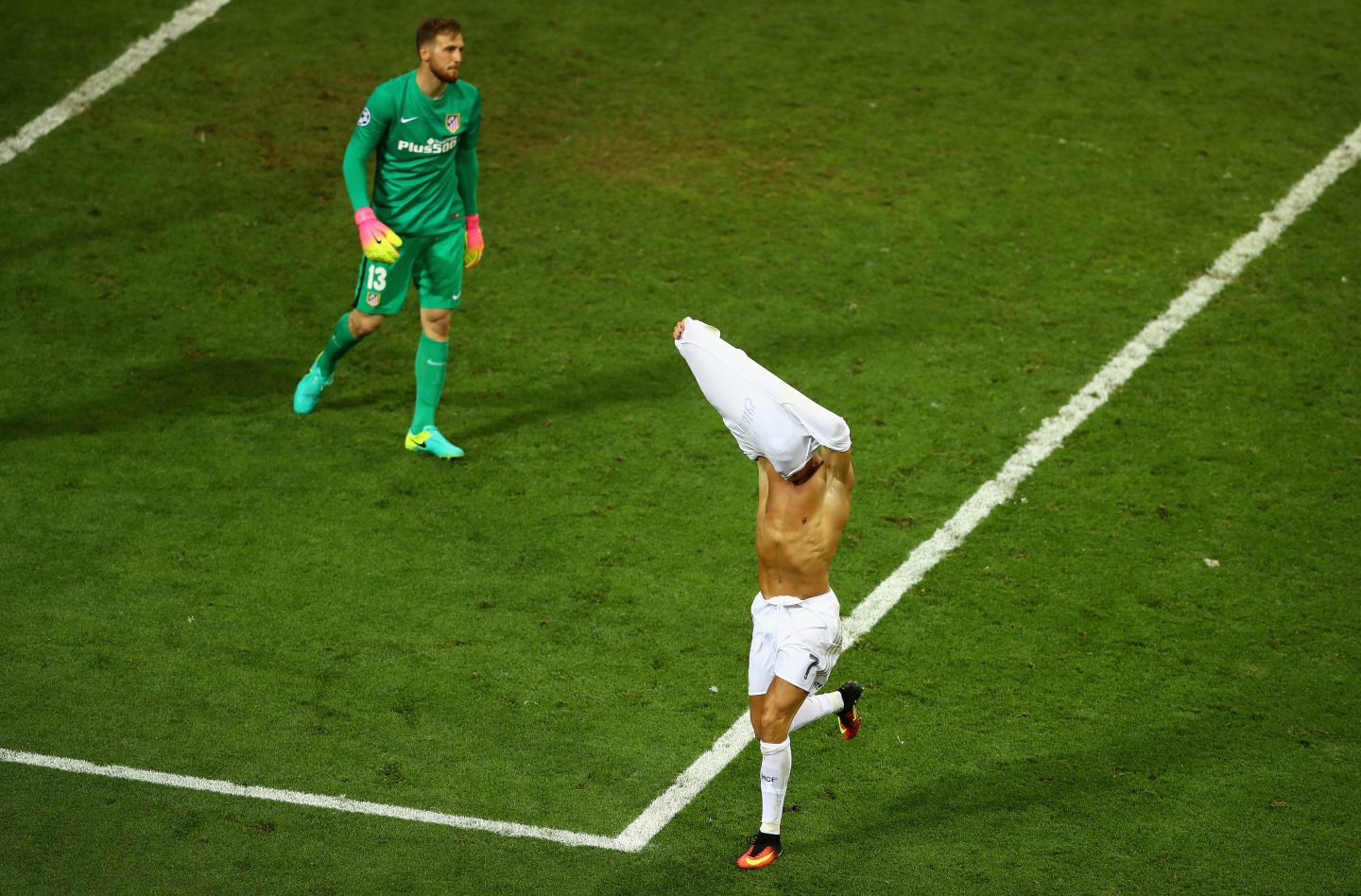 The post-goal removal of the jersey has been around forever as well, but may have been elevated to all new heights by Real Madrid's superstar Cristiano Ronaldo: dude takes off his top with the alacrity, nimbleness, and speed of a fighter pilot. Can you really blame him, though? He has 17,000 abs!
A similar thing applies here: Zlatan Ibrahimović didn't invent the corner flag kick, but he may have perfected it. Look at that form! The man is a ninja!