Butterz Producer Flava D Shares A Heart-Thumping Collaboration With Holy Goof
Ahead of her set at MoMA PS1's Warm Up on June 11.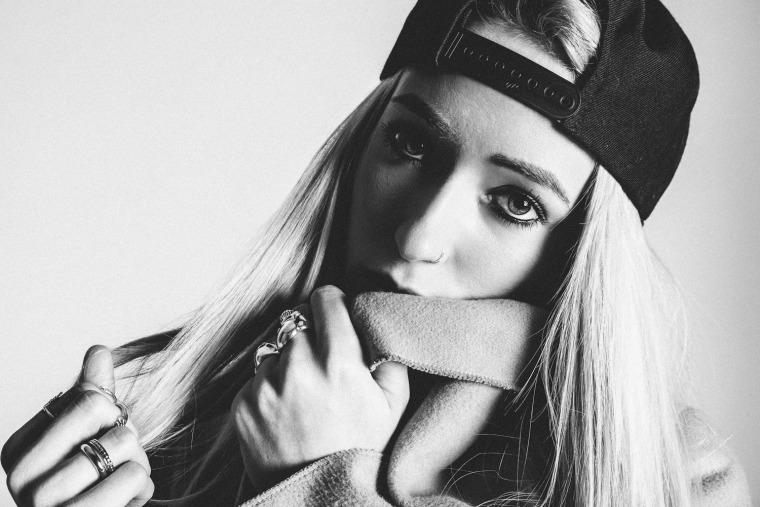 Butterz stalwart Flava D is set to release the latest in London club Fabric's prestigious mix series, FabricLive, on July 15. Showcasing her deep roots in U.K. garage and grime, the mix is packed with exclusive new tracks, including "Section Request," a collaboration with Midlands-based bass producer Holy Goof. Premiering below, the tune is a rowdy combination of flirtatious vocal samples and strings with a sub-shaking bassline, set to make hearts flutter and pulses race.
Flava D explained to The FADER via email how the link-up with Holy Goof came about: "I'd heard a lot of tracks going around that had caught my ear, produced by Holy Goof. I was heavily supporting his sound when I was on Rinse FM. From there, we were often bumping shoulders at the same events. I knew that our styles combined would compliment each other, so I approached him about doing a collaboration especially for my Fabric mix, to which he agreed. The making of the track flowed perfectly and I'm very happy with how it turned out!"
Flava D will kick off MoMA PS1's Warm Up series this Saturday, June 11; get more information here, and revisit The FADER's feature on Butterz founders Elijah and Skilliam here.
Warm Up lineup: June 11
DJ Premier / New York, NY
Flava D / Butterz / London, UK
Deantoni Parks (LIVE) / Leaving Records / Los Angeles, CA
Fatima Yamaha / Magnetron Music + Dekmantel / Amsterdam, Netherlands
London O'Connor (LIVE) / San Marcos, California
BEARCAT / Discwoman / Brooklyn, NY