How To Throw A Chill Summer Party And Still Have Fun
Internet icon Ts Madison shares time-tested tips for the best cookout food, drinks, and vibes.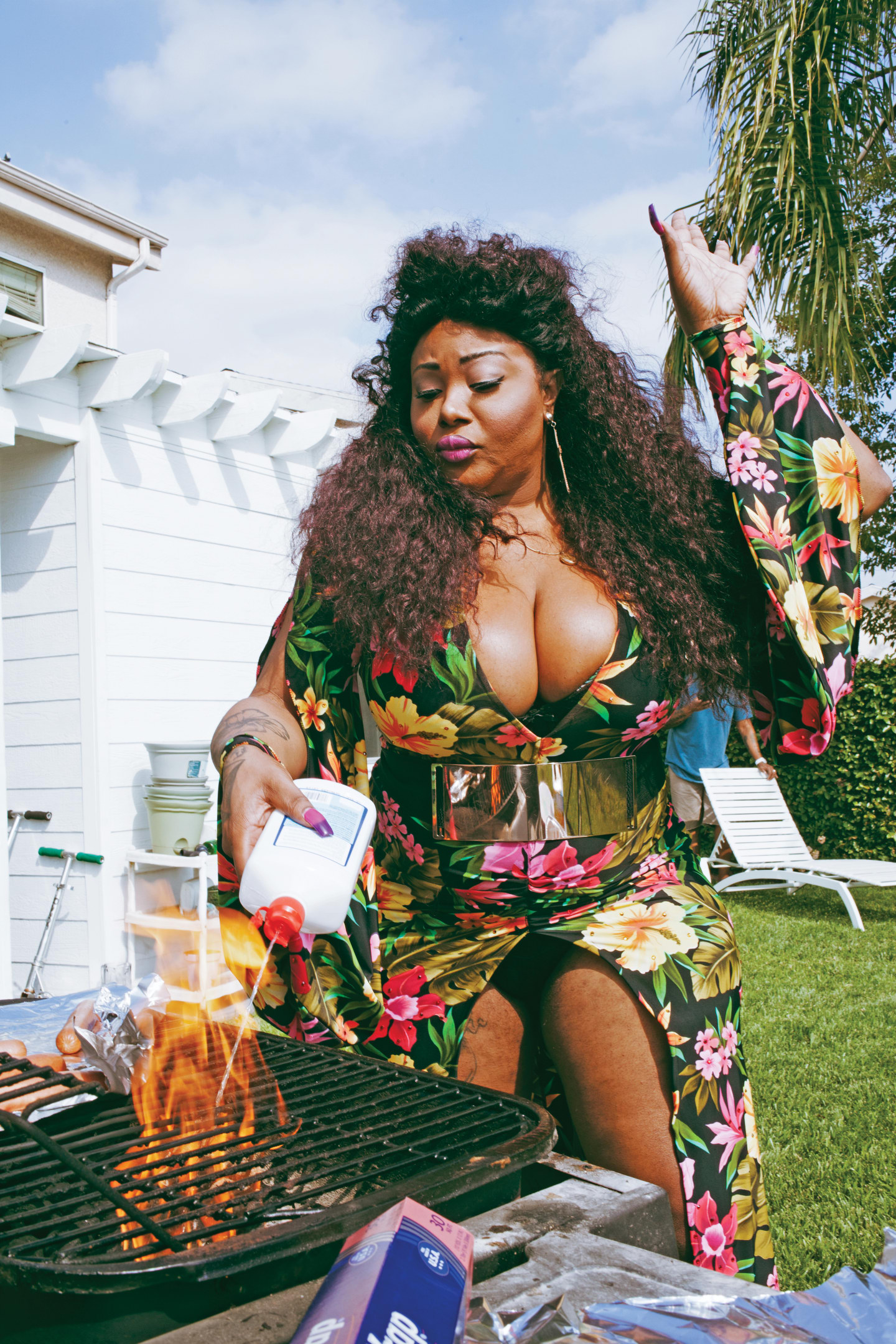 Like most celebrities born on the internet, a lot of commas follow Ts Madison's name. She's an actress, social media icon, author, adult entertainment mogul, musician, and LGBT activist. When we speak, Madison, 38, is up early in Los Angeles, sitting in hair and makeup for an upcoming TV project. Here, she gives advice for enjoying summer parties with no chill.
Send a memorable invite
I'd get on Facebook and make a video saying, "What's up everybody this is your girl Ts Madison, honey, and I am throwing the biggest barbecue known to man. There will be meat on top of meat, on top of meat, on top of meat. Bitch, I just need you to bring the sauce."
Have a lot of food and drink on hand
This is what we do when we're barbecuing in the South: ribs, chicken, hot dogs, baked beans, potato salad, hamburgers, and, if you've been a really good person, macaroni and cheese. Some good ol' homemade sweet tea with a whole bag of sugar. And for the beverage of choice, I usually make a type of punch. It's Kool-Aid and vodka. The boys are gonna be there, so you gotta get them excited.
Leave time to marinate
I boil the sausages first in a marinade of seasonings and vinegar, for about two to three minutes. Then when it's really juicy, I take it outside and put it on the grill. I just grill it and grill it, close the grill. I make sure it's black on one side and then I flip it. If I'm barbecuing, I put on some Montell Jordan — This is how we do it. That'll really make you grill some shit. That will make you barbecue shit like crazy.
Don't be afraid to unleash your dragon
God made all bodies. He made all bodies, honey. There's none that's bad. You don't have a really, really, really bad body. I want to see how bad it is. Take that damn shirt off. Get in that damn pool.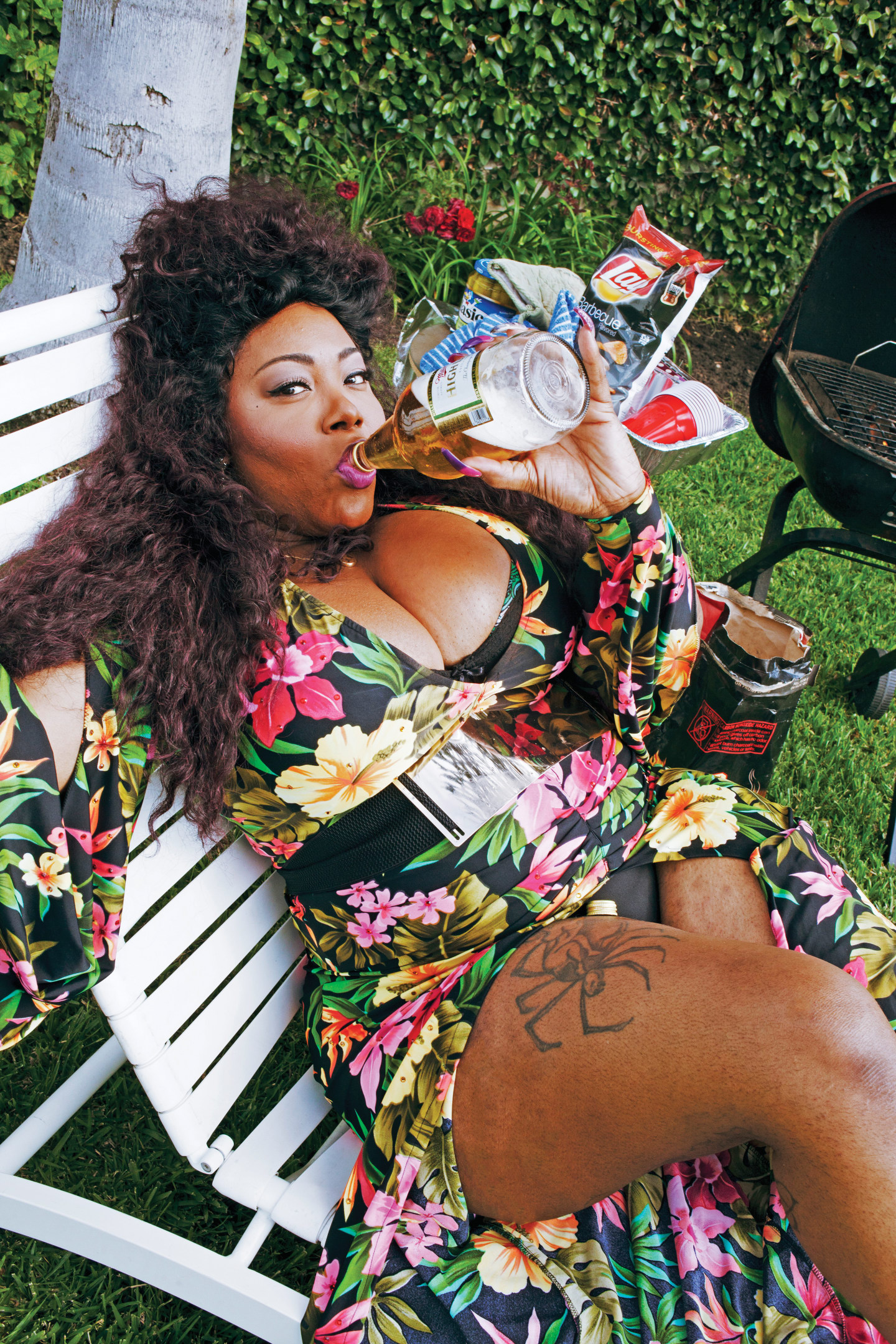 Look after your face
Melting makeup, that's happened to me on numerous occasions. What I tend to do is I tip-toe into the house and put on a fresh coat of translucent powder, so it looks like I'm fresh-faced. You've got to stay pretty, even in the heat, baby. When it gets hot, you've got to get even more pretty, bitch.
Enjoy the view
This is the perfect time if you are a bird- watcher. Everyone wants to to flex those muscles. They want to show off those curves. Get you some binoculars, honey. Get out there and just invite the birds, honey, and just watch them. Watch 'em go right on by in those basketball shorts. Ain't that something?
Let rowdy friends play themselves out
Oh honey, when they start raising their voices at each other? We came to barbecue, we came to party and have a good time. If you've got a problem, we're already outside. Whoop that ass real quick, duke it out, and get back over here and get you a plate of this good food.
And kill nosy neighbors with kindness
If I get any complaints from neighbors, I just turn it up a little bit louder and tell them, "Bitch you better come over here and get you some of this good barbecue."