El Bles's "Oyelój" Is A Celebration Of Puerto Rican Identity
Ahead of N.Y.C. Puerto Rican Pride Parade, the producer and percussionist draws on a late '60s gem from Ray Barretto.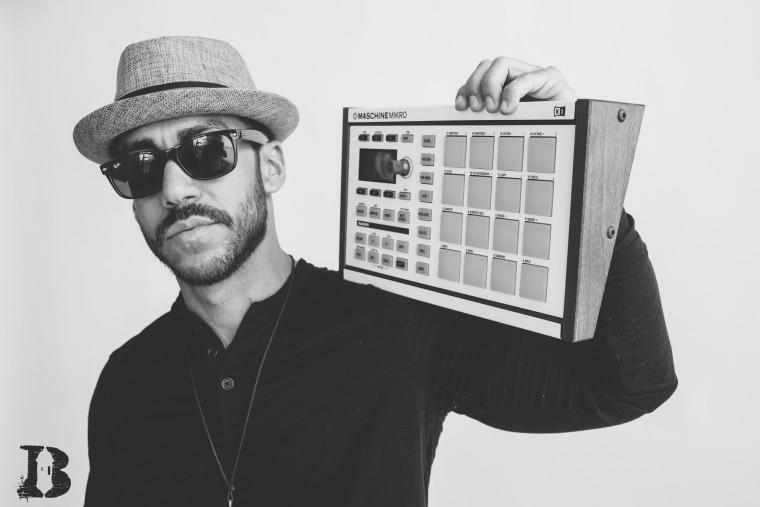 In March, in the midst of Bernie Sanders's campaign, René "Residente" Pérez — one half of Puerto Rican rap group, Calle 13 — delivered a speech about the history of Puerto Rico. Standing in front of over 18,000 supporters at a rally in the South Bronx, he talked about how the commonwealth is used as an "experimental island," from medical testing on the people to chemical testing on the land. Against the backdrop of this heavy past and the current economic crisis, Puerto Ricans on and off the island continue to find ways to define themselves politically and culturally, making this weekend's N.Y.C. Puerto Rican Pride Parade especially important.
Producer and percussionist El Bles is one artist working to bridge generations and express Puerto Rican identity through music. Coming from a family of musicians, his sonic talents lie in mixing together vintage tracks with synthy beats, creating soundscapes in which familiar melodies weave in and out of warped bass drops and scratches. His new track "Oyelój" chops and screws with Grammy winning artist Ray Barretto's "Mercy Mercy Baby" from his 1968 album Acid, adding a fresh electro sound to the Latin jazz fusion song.
"I found a particular voice through this piece of [Barretto's] music and felt a responsibility to reintroduce it in a fun, modernized way but without it losing its soul," El Bles told The FADER over email. "Without culture, we have no identity, and the more I dig into it the more I realize the importance of the education of cultural and musical history, specifically to our newer generation. I'm simply doing my part in the best way I know how, making music. With the Puerto Rican parade approaching, I'd love for 'Oyelój' to serve as an inspiration to not only celebrate our beautiful heritage but more importantly, to remind ourselves to defend what's ours, to continue to keep the culture alive and to constantly learn your history." Listen below.