Listen To This Gorgeous Ode To The Drum Orchestras Of Trinidad
Courtesy of U.K.-Trinidad duo Jus Now.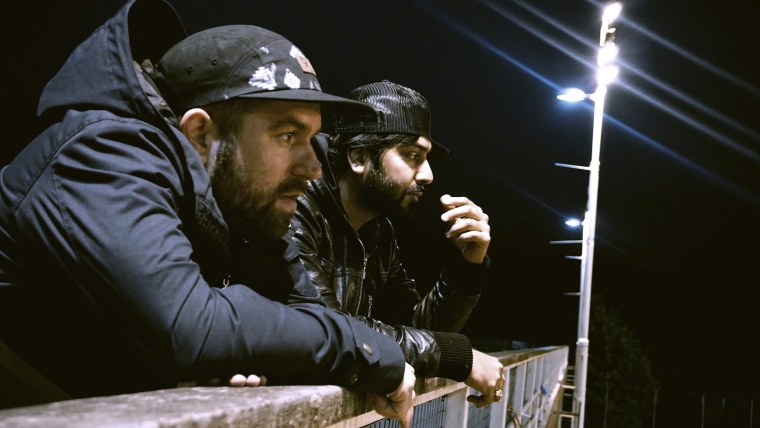 For their collaborative project Jus Now, U.K. producer Sam Interface and Trinidad producer LAZAbeam find singularity in mashing up two distinct genres that share more common ground than you'd think: dance-oriented electronic and Trini soca. On "Laventille," premiering today on The FADER, Jus Now fuse those influences into a seven-minute opus that pays homage to the traditional rhythm sections that are the pulsing, propelling heartbeat of soca.
Here's how Jus Now described the track to The FADER: "'Laventille' is our ode to the powerful drum culture of Trinidad & Tobago, which is derived from its unique collision of African and Indian ancestry. Laventille Rhythm Section is a 30-strong drum orchestra that represents the heart and soul of T&T's innovative percussive style. We're fortunate to work with them closely and had to pay tribute. Old world cultures collide in a new world style. That's one of the keys to our sound..that balance between rough/smooth, old/new slick/dirty."
Enjoy below.
"Laventille" is off Jus Now's forthcoming Alone EP, out this Friday, June 17. Preorder it here.