Rihanna Releasing New Fragrance Called "Crush"
It will be the second in her RiRi Collection.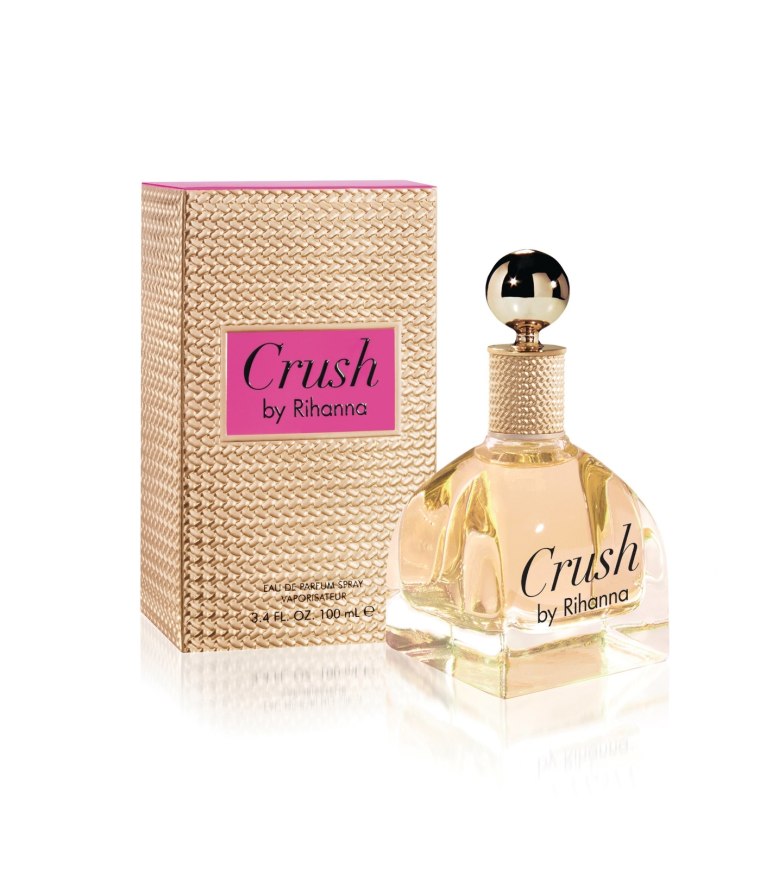 Beginning in August 2016, you can once again purchase the scent of Rihanna. Her new scent is called "Crush" and according to a press release, the new perfume features a "vibrant splash of bergamot, juicy mandarin, and vivacious pink peppercorn," as well as, "spicy ylang drizzled in the tangy sweetness of red berries and a creamy musk, cedarwood, and sexy patchouli." Rihanna also designed the bottle for this scent, as it was inspired by the original RiRi perfume bottle. Check the first ad below.