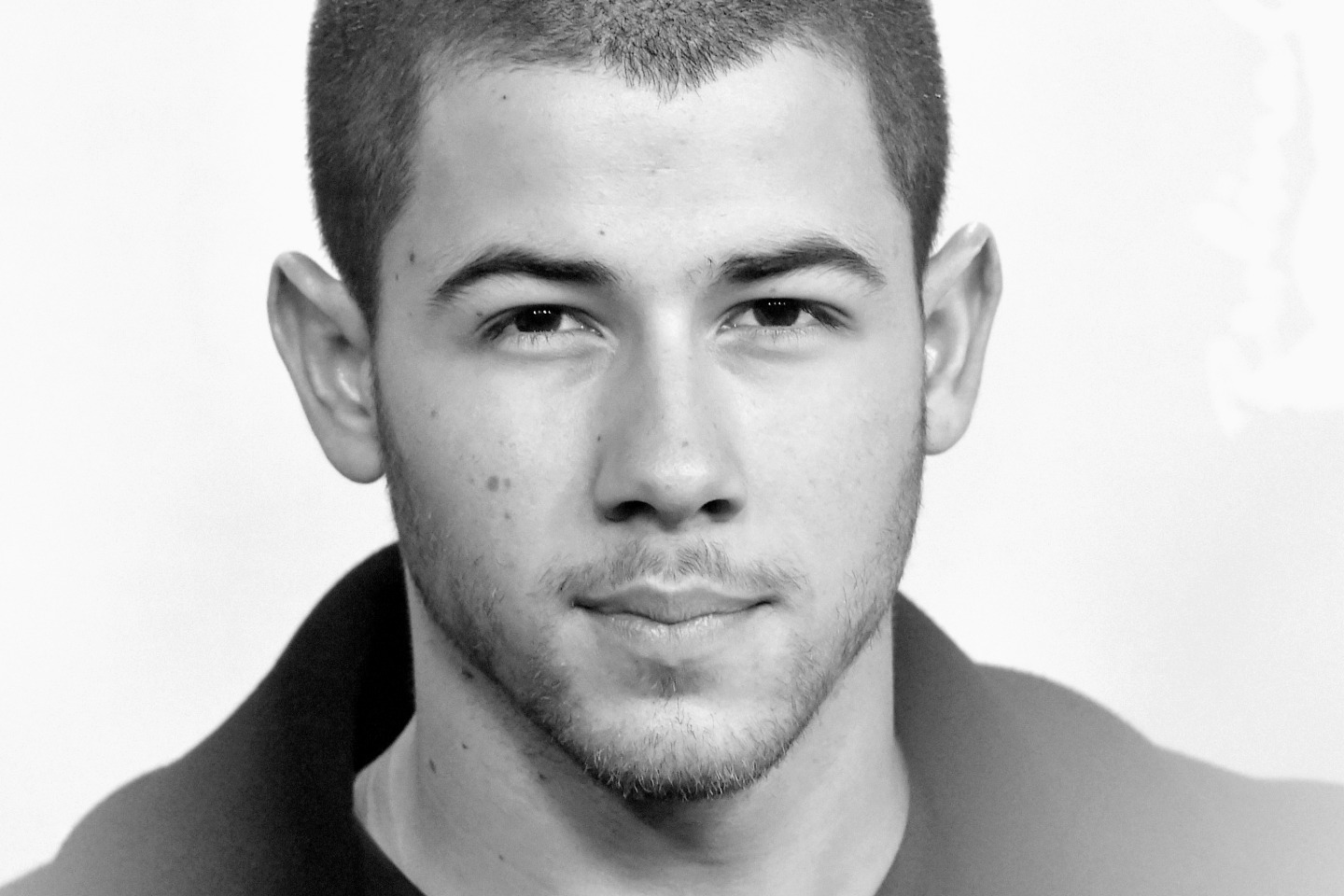 On Monday night, Nick Jonas was in New York City, for a round of appearances promoting his upcoming album. First, he stopped at The Tonight Show, where he told Jimmy Fallon all about getting an unexpected boner at an award show while under the influence of weed edibles. Then he shuffled downtown, where he was one of a small handful of speakers at a vigil for the victims of the mass shooting at Pulse nightclub in Orlando, which was held in front of the Stonewall Inn, the birthplace of the LGBTQ rights movement.
Joining a lineup of politicians and activists, Jonas was the biggest celebrity to appear, and when he took the stage, there was a large smattering of applause. But halfway through his speech, the crowd turned. "Say their names," the audience of thousands chanted at him, over and over again. According to one reporter, someone yelled out, "You see money!" The noise drowned out Jonas's speech, which was mostly about his own sadness, his own acceptance of LGBTQ people, and his own career in theater.
On the same night, Lady Gaga spoke at a similar public gathering in L.A. Gaga has previously been criticized for "pandering" to queer audiences, but her speech did not seem to make people uneasy. Onstage, she spent a significant portion of her allotted time reading the names of victims aloud.
In New York, it seemed that most agreed Jonas's appearance on Monday was unwise, or misguided. It just felt wrong, people said, for a straight, white, cis male to take the stage at an event honoring queer Latinx lives. (Reps for Nick Jonas and the Stonewall Democrats, the organizers of Monday's New York vigil, did not immediately return a request for comment.) As a gay man in attendance, I certainly felt that way. It was not just that Jonas's speech was self-focused, it was also that he appeared to expect to be applauded just for showing up.
Monday's speech was the latest gesture in Jonas's longstanding effort to connect with queer fans. Over the years, his courting has been called "savvy" by some, and "queerbaiting," by others. A look back at Jonas's career, from his boy band days to his recent solo success, reveals nuance in his approach to questions about sexuality, and legitimate problems.
Jonas is by no means the first or only young star to voice support for LGBTQ people, or to start heavily courting pink money in the last few years. Madonna promoted her 2015 album on Grindr. In the same year, Demi Lovato's single "Cool for the Summer" alluded to a same-sex fling; when she performed it at the 2016 Billboard Music Awards, she wore a shirt emblazoned with a symbol for gender neutral bathrooms. In 2014, paper fans with Ariana Grande's face were passed out along the 2014 NYC Pride parade route, and the following year, she appeared at the Pride finale concert.
Like most members of boy bands, Nick Jonas has been an object of fascination for the gay press since he was a pre-teen. When he joined a West End production of Les Mis in 2010, a couple years before the Jonas Brothers split, popular blog Towleroad expressed "panty-creaming excitement." In a 2012 interview with The Advocate, Jonas said he was not gay, and neither were his brothers. He also said that he loved the new friends he'd made on Broadway, who had "good taste" and gave "really good gifts."
"It's been a fun couple days partying with some of my gay fans. I love them to death and their support of me, so why not go out and hang?"
As Jonas got older, and hotter, photos of his increasingly chiseled body circulated the web, and gay rumors proliferated. In a 2013 OUT Magazine interview, Jonas and his brothers denied the talk, but emphasized how much they enjoyed spending time with gay people. "Prior to us being a band, I was a super theater geek," Nick said. "I loved theater and I still do, and I care about fashion, and I care about a lot of things that I feel like stereotypes are attached to."
In 2014, Jonas played a gay character, Nate Kulina, in the TV series Kingdom. "In my prep work, I wanted to be aware so I could properly tell this story," Jonas told BuzzFeed on the day an episode that revealed the character's sexuality was aired. "[Nate] lives in a world of fear… I think it's something a lot of people can relate to."
Around the same time, Jonas re-launched his music career as a solo act. In September 2014, he debuted his single "Jealous" at a gay nightclub in New York, performing while flanked by gogo boys. He removed his shirt, and the crowd screamed in response. Then he repeated this act at several gay clubs and bars in the area. "It's been a fun couple days partying with some of my gay fans," he told MTV News at the end of the promo tour. "I love them to death and their support of me, so why not go out and hang?"
Weeks later he appeared in a headline-making photoshoot for Flaunt magazine, posing in his underwear, as a tribute to gay photographer Herb Ritts's infamous shots of Mark Wahlberg. That June, he replaced Iggy Azalea at Pittsburgh Pride. In July, he performed his song "Chains" at London's G-A-Y nightclub, where he was tied up in chains by drag queens.
Last fall Jonas took up a role on Ryan Murphy's TV show Scream Queens, playing Boone Clemens, a gay frat brother who frequently tried to sexually molest his friends while they were sleeping. He described the show as "a social commentary about stereotypes" and said his role would be helping to "break down some of those barriers." A few months later, in November 2015, when asked on a red carpet whether he had ever had a sex with another man, his answer was teasing: "I can't say if I have or haven't," he said.
All the while, there's been little reason to believe that Jonas is actually gay. In a February 2016 interview with Complex, he seemed to proudly claim his playing of gay characters as a form of gay experience, but explained that he had only been with men in a "technical" way. "I play a gay character on a TV show," Jonas said. "Whether it's me or the character, at the end of the day it's still my body, it's still telling the story. It's the character and his journey, but it's my body, my lips, my hands." He doubled down on this same answer this May: "On Kingdom I have a sex scene with a guy. It is always this thing: have I, has Nick? No. But it's my lips, it's my hands, it's my body, even if I'm playing a character. So technically I have done that, so I wouldn't say I haven't, because that would be lying. But as me, Nick, I am very open about who I am and that I have nothing to prove. I know what I am, I've been honest about that."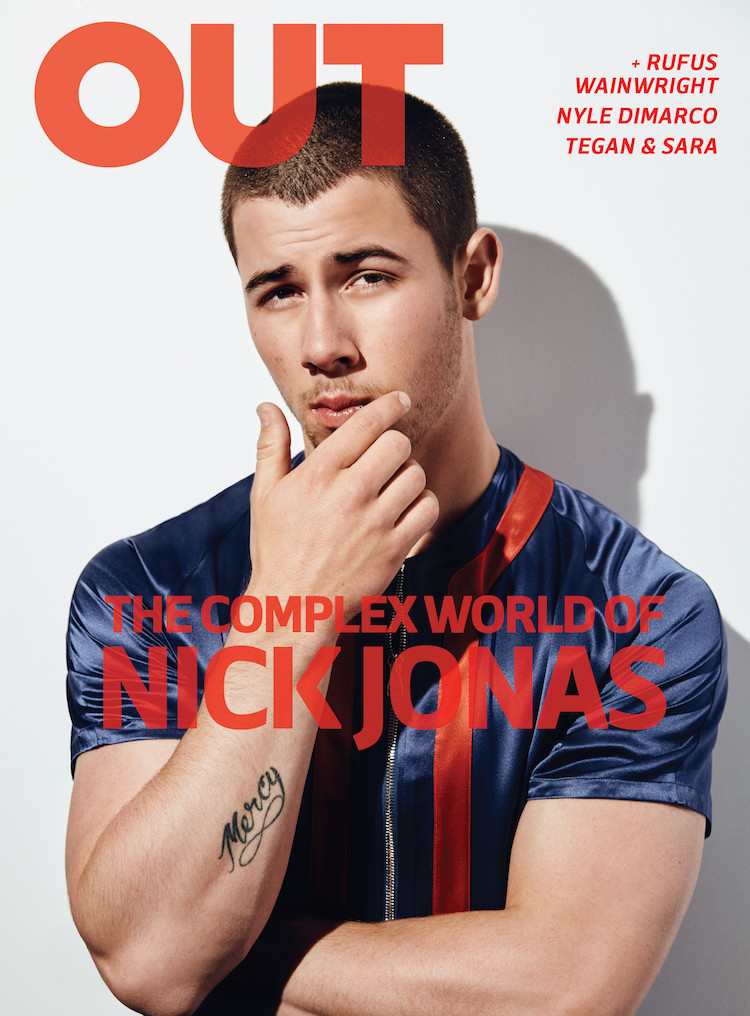 While he has been open to questions about his sexuality for years, and has knowingly acknowledged his gay audience, Jonas still reacts to questions about how he's positioned himself to LGBTQ people with a sense of ambivalence. In December 2015, when asked by L'Uomo Vogue if he he was a "gay icon," Jonas's answer displayed a kind of modesty: "It's an honor, but I don't think of myself as an icon," he said. "There should be a lot more straight artists who don't have a problem with having gay fans. I'm really proud to play gay characters and I'll continue to do so. I think it's among the challenges of maturing as an actor." On the cover of OUT this summer, he responded directly to the idea that his actions had been opportunistic or baiting. "It's not the majority, but a large handful have a negative opinion for whatever reason," he said, "and I think it's really quite sad." His appearance on the cover of one of the last standing monthly gay magazine was criticized by gay people of color, who shared their thoughts with the hashtag #GayMediaSoWhite. In response, Mic published a list of 100 queer and trans people that could have been a better fit.
That brings us to this week. On Tuesday morning, news sites picked up a clip of the boner story Jonas told during his Monday night appearance on Fallon. They didn't share a longer version of that interview, where, as the segment starts to wrap up, Fallon jokingly refers to himself and Jonas as boner "buddies." Then, Fallon puts his head on his desk in embarrassment, giggling at the idea. The audience screams in delight at the joke, which is that it would be unbelievable, or funny, or maybe repulsive, for Fallon and Jonas to have boners together. This is gay panic humor, usually reserved for the worst moments in Seth Rogen movies. The camera pans to Questlove, who shakes his head in joking disgust. Then it pans back to Jonas, who holds his head in his hands, and laughs hysterically.
For me, it is hard to understand how, shortly after participating in this cringeworthy moment that made fun of gay people's very existence, Jonas took the stage at Stonewall in an attempt to mourn their lives. If we're giving him the benefit of the doubt, it's noteworthy that the many of the comments he's made over the years are essentially inoffensive. As a 23-year-old celebrity, he could be doing and saying a lot worse. It's not his words, then, but some of his actions, which have given me pause — moments like the boner joke, in which gay people are not positioned as his peers. Through the lens of that bit, his appearances on the covers of gay magazines, or at gay clubs, or at Monday's vigil seem cynical if not actively repressive, especially when those opportunities might otherwise go to LGBTQ voices. Though Jonas has spoken in support of LGBTQ people, his actions suggest it is his own image he is most interested in protecting.