All Cities Are Trash
Whether it's New York, Los Angeles, or some foreign metropolis, one truth remains: there is no ideal place left to live.
"I'm moving to L.A. in August," my friend texted me. "I didn't know how to tell you." Well, fuck, I thought. There goes another one. People make a sport of leaving New York City: it's a constant threat that the semi-established like to lob at one another. Moving to Los Angeles is not exactly an act of treason, but it does feel like an experiment or something one needs to get out of her system, like having a septum ring or getting a lower back tattoo.
I used to think I would be the one always doing the leaving, living out of a duffel bag, peripatetic until I took my last breath. But I've lived in New York City seven years now, six of them in the same one-room apartment. It's the longest I've lived anywhere besides where I grew up. I remain somewhat ambivalent about New York City. I think the trees are ugly no matter the season and the subway is a hellhole. But I don't think there is any good place to live, so I stay.
Last September, BuzzFeed asked its community members to tell them the best places for thirtysomethings to live. The user katrie suggested Tempe, Arizona: "You'll be so close to hiking, golfing, kayaking, drinking, and pretty much anything your little heart desires." Katrie fails to mention that the state is currently facing "drought problems," according to The Arizona Republic, although a Legoland did just open there. Lilith222 put forth Johannesburg, South Africa: "Why not start a family in one of the most beautiful and economically sound cities in Africa?" That sounds nice, except for the fact that "sexual abuse has become normalized" there, according to a Guardian report. And katej17 went for New York City: "Sure the rent is high, but that's the cost of never having to run into the same person again if you don't want to." Kate, I'm so glad I'll never have to run into you.
If there's any time to get out of the city, it's now. Unfortunately the only safe place might be the bottom of the ocean.
Living in New York, where there is one rat for every four people, is both a privilege and a fool's errand. Concrete bunghole where dreams are made up/ There's nothing you can do, Liz Lemon said, misquoting Alicia Keys in an episode of NBC's 30 Rock. It is a privilege to struggle and succeed and fail amid eight million other heaving bodies, on an island where the apartment vacancy rate is 1.07% and the average hovel rents for $3,800 a month. And still every other city in the world seems to want to be New York, or at least Brooklyn. Recently, perhaps in an effort to boost tourism, Belgrade was called the Brooklyn of Europe, joining the esteemed ranks of Amsterdam, Berlin, Kharkiv, Gothenburg, and Russia as a whole, based on a cursory search.
The city is a functioning disaster, though. A February New York magazine report detailed one day in 2015 when a mechanical error prompted no less than 625 delays on the subway.
The New York Times's war crime of a real estate column, "The Hunt," in which the wealthy and the wealthy's children purchase property in the city for nonsensical sums of money, has dipped its toe into East New York, a neighborhood previously untouched by the monied and one of the last places left with affordable housing. (Mayor Bill de Blasio recently ushered a plan through city council to keep rents reasonable in the neighborhood for those who earn less than $50,000 a year — the median income in East New York is $34,512.) In one "Hunt" column from late last year, an artist named Max Estenger purchased a house in the Cypress Hills section of East New York for $526,000. Estenger previously lived in Midtown West and worked out of a studio in Brooklyn. With a budget of $400,000 to $500,000, he couldn't afford anything in the Bronx, where he wanted to move. So East New York it was. "I appreciated his enthusiasm," his broker, Sherri Polin, told the Times. "Not everyone is so willing to explore neighborhoods that are not on the most-wanted list."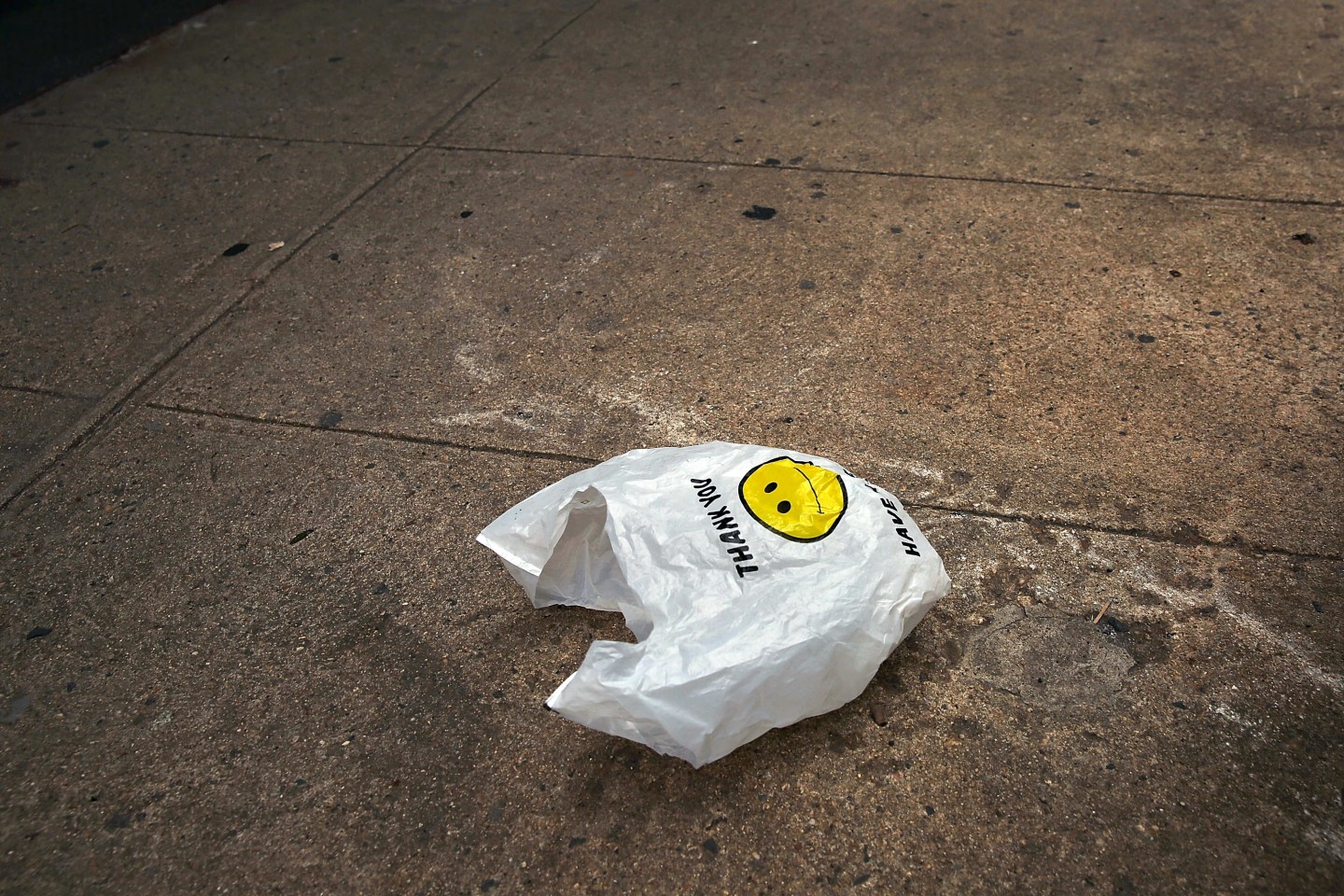 Although Mayor de Blasio has been bullish on affordable housing, he's also currently embroiled in an ethics scandal alleging that he may have misused a boatload of campaign contributions. The city's former mayor, Rudy Giuliani, supports Donald Trump. Trump, an infamous New Yorker who owns swathes of the city and hates women and Muslim people, might become president. If there's any time to get out of the city, it's now. Unfortunately the only safe place might be the bottom of the ocean.
I feel bad for the word "hipster." It's undergone so many mutations to become shorthand for Idiot Rich Carpetbagger Who Destroys Local Culture. But one can easily see evidence of this creeping, bland hipsterism in many American cities; terms like "coffee culture" and "microbrewery" are stand-ins for "the savvy whites have arrived to buy up cheap real estate." There are physical markers to the landscape of a gentrifying neighborhood, too: an article on LAist noted the ubiquity of pseudo-modernist, horizontal wooden-slat fences entombing front yards in transitioning neighborhoods as "a signifier for the exhaustive pace at which the city has changed in the past 5 to 10 years — for better or worse." Good fences make invisible neighbors.
Gentrification is an age-old American tradition blessed by the free market and all that it values. We've seen it happen in Washington, D.C., in Atlanta, Oakland, Portland, Minneapolis, Seattle, and basically any city to which the young and ambitious flock. D.C. is an especially fertile example of the hipster slink; it is home to the Columbia Heights neighborhood, which Governing magazine called "the fastest-gentrifying neighborhood in the nation." Between 2000 and 2010, Columbia Heights's population grew by six percent, gaining with the newcomers a vegan bakery, a tapas restaurant, and a bikeshare program. But during the same time, home prices doubled. Rents shot up. A significant portion of the neighborhood's African-American population left.
We're continually screwed over by an ever-permutating version of the Frontier Thesis, a belief that something better exists somewhere else, if we just go there and find it. But what happens when it's not there?
Is there any good place to live? A few years back I went to San Francisco to visit a friend. San Francisco is abjectly awful. You'd be hard pressed to find a place where the contrast between the poor and the rich is as sad and stark. But like any good gentrified city, there is above-average food and first-rate coffee. Also, it is very environmentally conscious. I went to get an iced coffee that cost around $5. Whatever. But because the city has banned plastic, the iced coffee came in a paper cup. It was an unseasonably warm fall day and I decided to wander downtown, looking for my other friend's office. Within a few minutes the cup began to leak. I became distracted by this predicament. I was soon lost, bathed in cold coffee, with a disintegrating cup in my hand — all because of the city's civic priorities. Later, a man pulled down his pants and peed in front of me. I'm not blaming San Francisco for this experience. I'm just saying that at that moment I felt like shit.
If every city is bad, what is the advantage of staying in one? What is the solution? Certainly not the suburbs. Maybe the country? Too isolated. Too many allergens. Plus, the Unabomber ruined cabins in the woods for everyone. A utopia, of course, is a false ideal, and one created by men, which is basically why every city is fucked up forever. Our standards for cities have been set unreasonably high by our forebears, and we're continually screwed over by an ever-permutating version of the Frontier Thesis, a belief that something better exists somewhere else, if we just go there and find it. But what happens when it's not there?
Leaving a city by choice these days is in itself a privilege. So is staying. And in many respects, staying can be more difficult. Why immerse yourself in the piss, the shit, the cost, the vacuity, the pretentiousness, the idiocy, the banality of a place? Sometimes, no matter how fucked somewhere seems, the best thing to do is to be still. I will miss my friend dearly, but I'm not sure if I will go visit her in L.A. I've actually never been there, and I'm afraid I might like it.