Jack Daniel's Tennessee Fire Turned A Corner Of Manhattan Into An Island Party
See photos from the Tennessee Fire-fueled festivities with DJ Young Chow and DJ Fully Focus. Sponsored by Jack Daniel's Tennessee Fire
If it wasn't for the George Washington Bridge on the skyline, it would've been hard to tell we were in New York. Carnival girls, sand, and the smell of seawater are not typical of an average party in the city. But on a warm evening at the very tip of Manhattan, off the Hudson River, a glowing crowd of party goers got their own personal "Passport Experience" courtesy of Jack Daniel's Tennessee Fire.

"This is the party where we take all nationalities and bring them into one," shouted DJ Young Chow to the crowd in between his set of African, Caribbean, soca, and Top 40 hits. As Chow roll-called countries, it did indeed seem like every nationality was represented at the party — it was like an extra-lit night at the United Nations.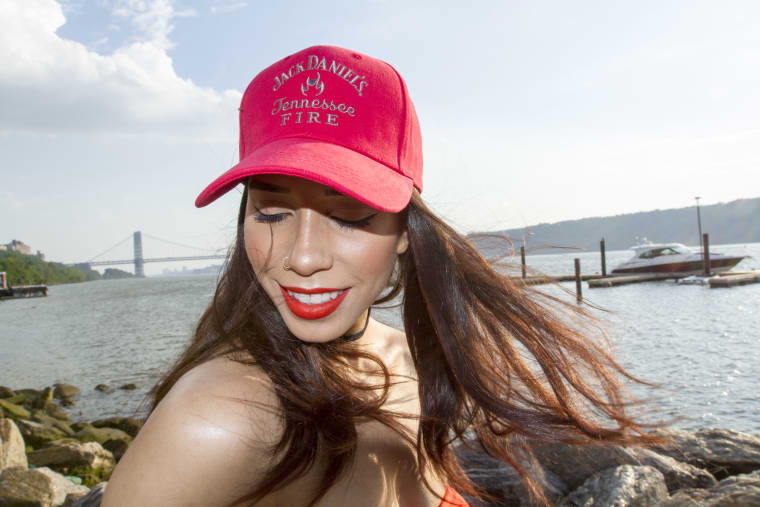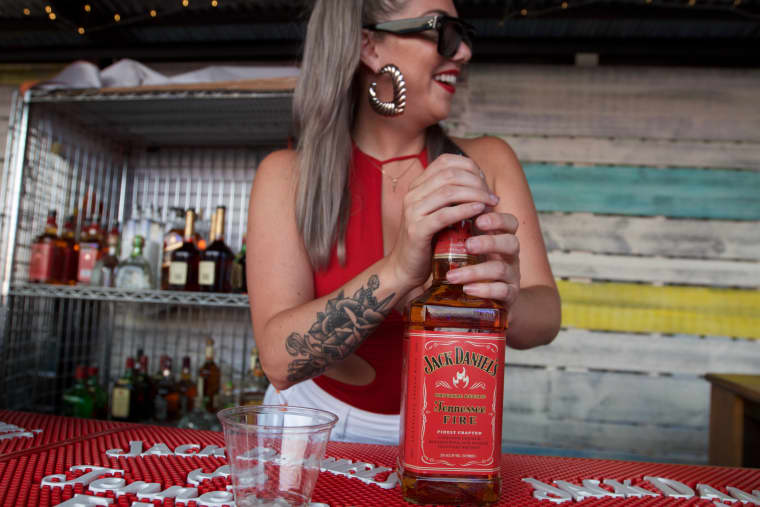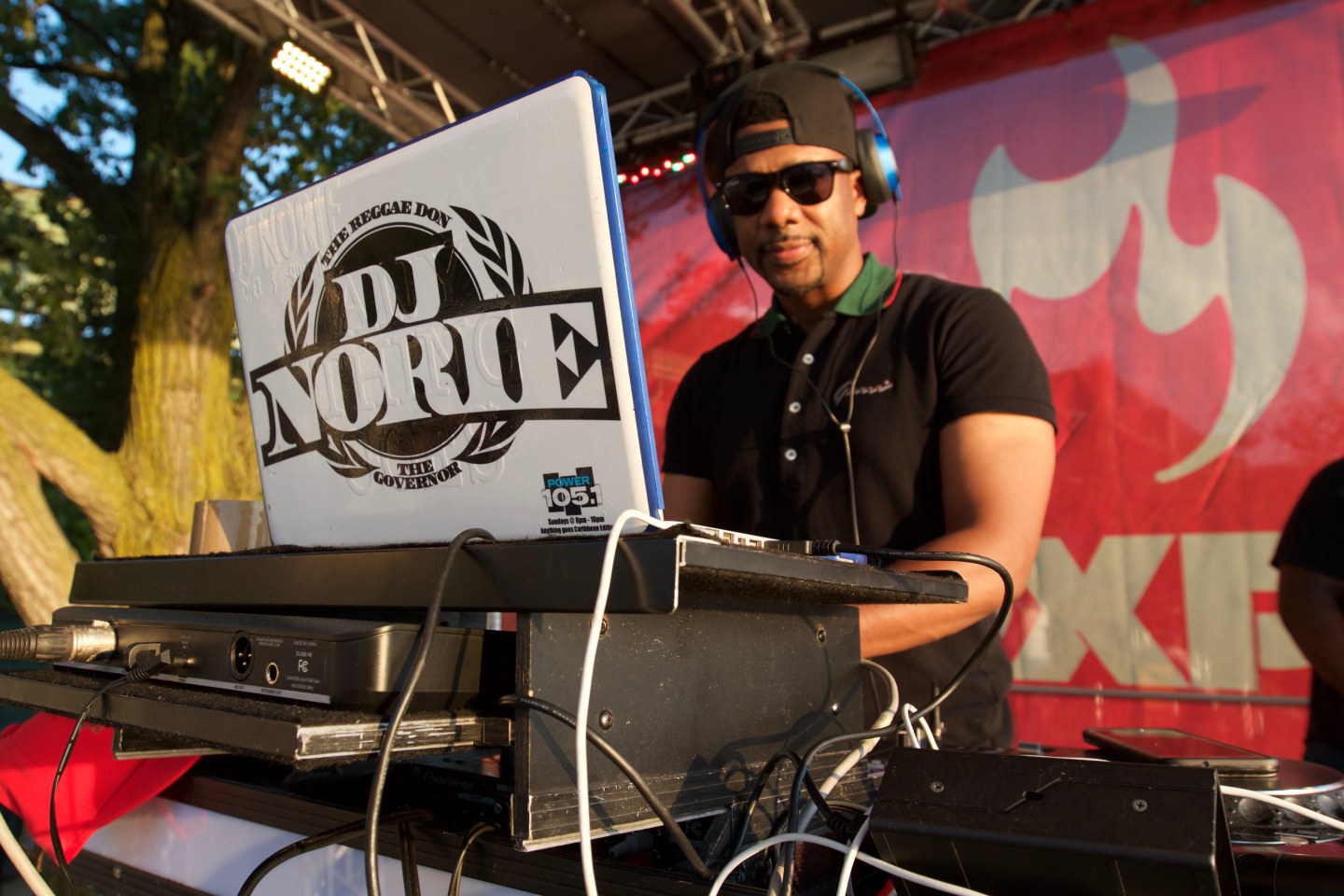 The festivities continued into the night as people made their way onto the faux beach, waving down friends for the coveted party Snapchat video. Fire twirlers and feather-adorned girls whined and swirled in the background to the familiar, quick bounce of Caribbean music.
As the tables began to fill and spill over with little red Jack Daniel's Tennessee Fire cups, so did the inhibitions of the party goers. They mixed, mingled, and danced with those around around them, making new friends. Blue, red, and green lights shone on their faces and rippled across the water.

The night ended with a reminder of where we'd started: DJ Fully Focus hit us all with a perfect mix of New York rappers, including classics by Jay-Z and Biggie. Then, as the air horns and soca music faded, we all made our way off the sand and back into the concrete jungle.