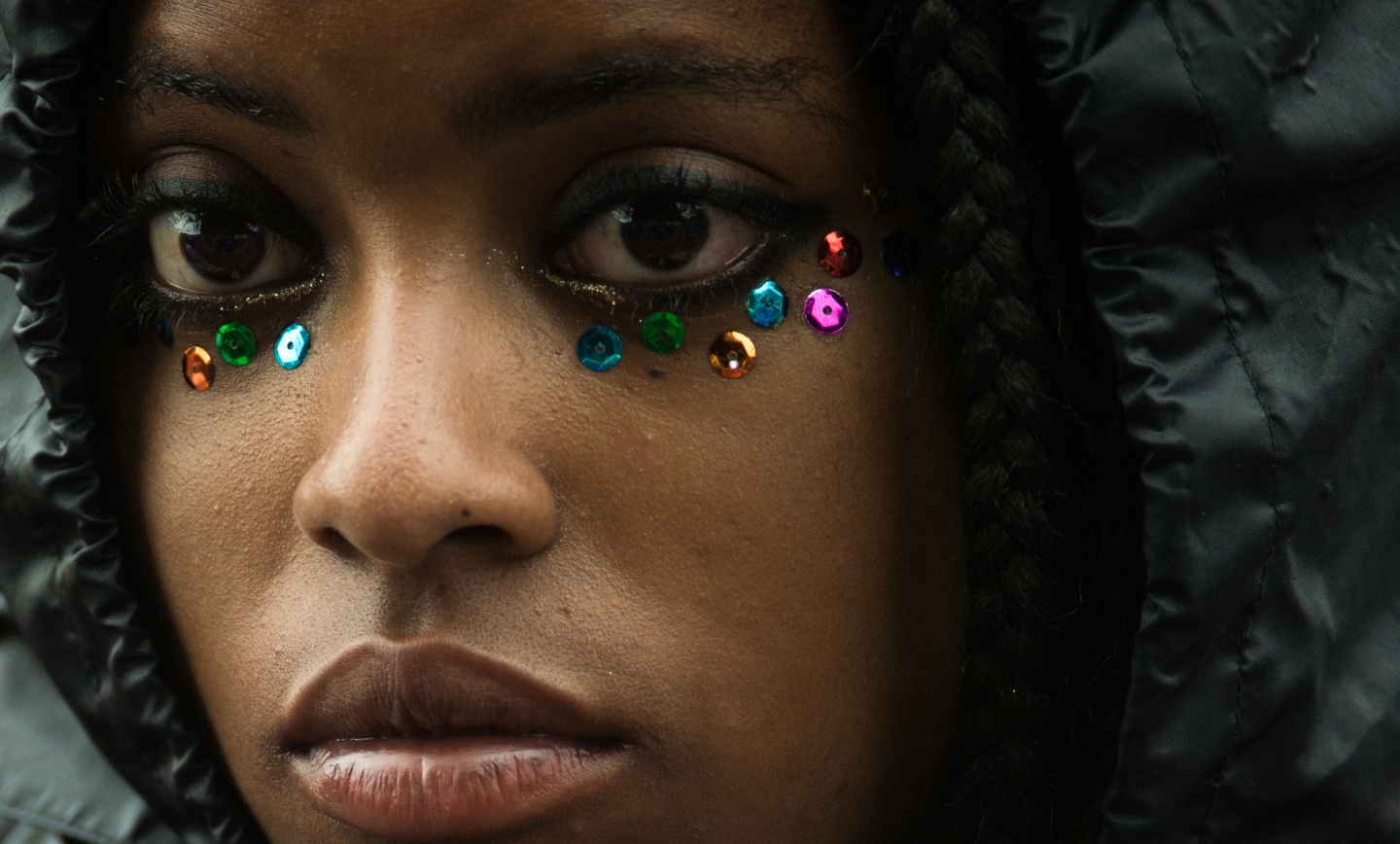 Glastonbury Festival 2016 opened its gates to ticketholders today, June 22. This year's festival will, in many ways, echo previous years — the mud will be knee-high — but there's one venue that differs from anything Glastonbury has done before. The Sisterhood, a small venue in the nighttime dance area of Shangri-La, will be open exclusively to women.
It's important to note the context of the venue: for one thing, it only holds 150 people, while 135,000 are expected to attend the festival as a whole. Also, Shangri-La is a nighttime area within Glastonbury, which comes alive after the main stages close and the BBC coverage stops, and it's themed around a different issue each year. Last year was politics, and in 2016 Shangri-La will take on the media. The Sisterhood is a piece of this puzzle, intended as a space for women to make their voices heard as they so often aren't in the media — and to feel safe, if they need to, within the after-hours madness. As an unintended but fitting side effect, The Sisterhood has made large waves in the actual media. The decision to exclude men has been covered extensively in the build-up to the festival, and has been both celebrated and derided.
The Sisterhood opened today following a march across the site in memory of recently murdered British MP Jo Cox, and across the course of the next few days will play host to female-identifiying acts, talks, and workshops. Punk band Dream Nails will be performing and leading a zine-making workshop; performance artist Sara Zaltash (pictured below) will be speaking and singing in Farsi for 24 hours; East London Strippers Collective will be speaking on sex work and unionizing, and the women behind Gal-Dem, a London-based publication by and for women of color, will take part in a discussion on women in the media.
The space is the brainchild of Shangri-La's creative director Kaye Dunnings, who found shelter from the mud in a production office on site for a phone call with The FADER on June 21. Dunnings has been "making stuff happen in the field since 2002," when she started out at the festival by running installations that parodied stereotyped roles for women — she would dress as a housewife, or wear a swimsuit with a wig of pubic hair underneath. She took over Shangri-La in 2009, and this year she saw an opportunity to create within it a nurturing and fun space for women. Here, she explains why that mattered to her, and what she makes of the huge response she's faced to such a small venue.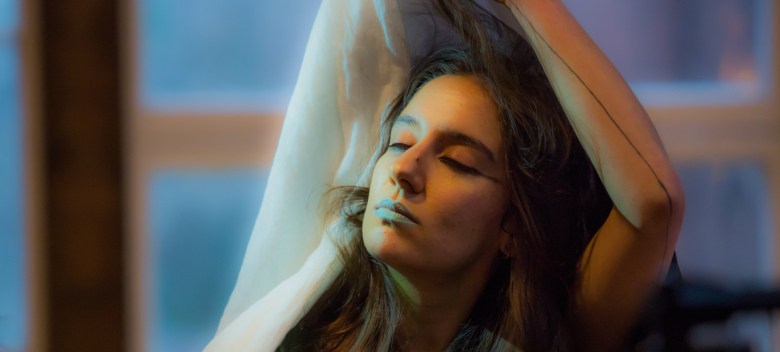 Where did the idea for a women-only space initially come from?



It came from [Shangri-La's] theme of media. I was actually thinking about the way women are portrayed in the media, and generally that's quite negative. Women are never really celebrated in the press. I thought, in media hell [Shangri-La is split into a "heaven" and "hell" area], women would be in charge of everything, and doing what they want — that would be hell for the media. If women ran it, maybe the truth would get out there, maybe we would have more equality.



The idea of it was so exciting — imagining a room full of women and how amazing that would be. I've never really had many of those experiences, personally. I'm commissioned to do things that have never been done before at festivals. That's my brief, to push boundaries, to be as political as I want, say whatever I want, and get messages out there that are really good and true. And this is one of them. I think feminism — a lot of my friends, even real punks, don't get it. But that's through the media portraying it in a negative way. Some women say it is divisive, but why would it be?



Will the venue be entirely staffed by women?



Yeah, no men are allowed in at all, none.



How are you going to enforce that in practice?



Well, we have a secret entrance. You'll either have an appointment or you won't. If you've got an appointment you can go in, if you don't you have to leave and come back another time, that's how it's working. If there are people that don't fit into a gender stereotype, then yeah it is going to raise loads of questions — but that's what we want. This experience is about is asking the questions. We are not giving the answers. We just want people to just talk about things, and start looking at the fact that the world is run by men. Women are still getting paid less, and being treated really badly.



It also raises a lot of things about safe spaces for women, and the need for them, because the amount of people that have come forward and said "This is what I really need, I don't feel safe in crowds, I've been groped, I need this space." There are a thousand other venues that you can go to in Glastonbury, it's one tiny little space that we hope can be just a real sanctuary, and also be a hotbed of ideas.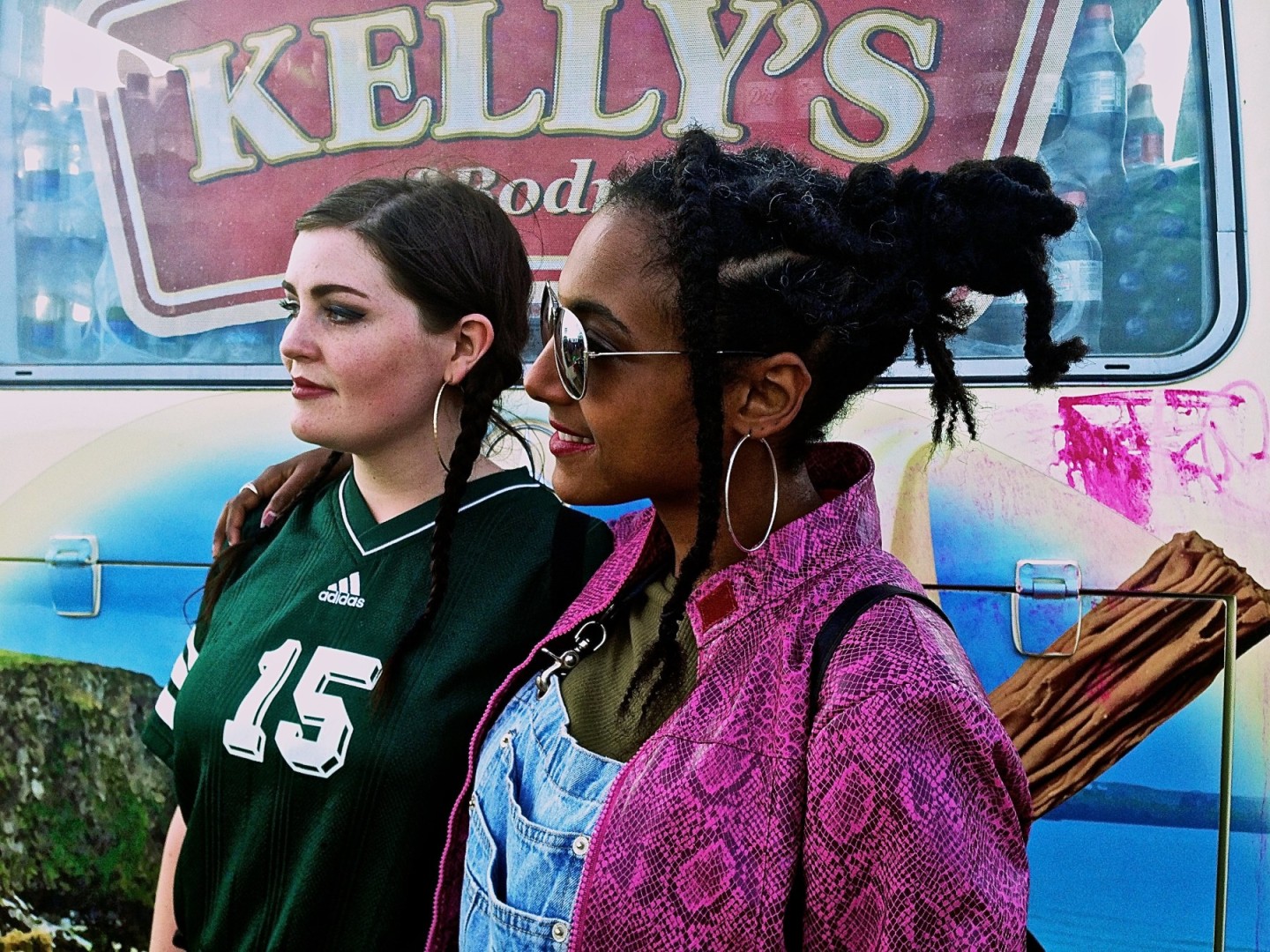 "We want to have a really amazing party. You just don't have to be anything or look like anything; you are accepted completely and you are free."
Why do you think a separate safe space is necessary at a music festival in 2016?



There are loads of reasons. In Shangri-La especially, it's an all-night party — it is exhausting, full-on, people are high, people are drunk, [there's a] massive crowd, it is extreme. And although that does bring people together in such a brilliant way, it can be scary for people. I've felt that before. It's claustrophobic and really intense. Generally, there are not even that many places to sit down on site, and not around this area at 4 'o' clock in the morning. So there's that, and all the other reasons — it's needed but it's unfortunate that it's needed because of the way people are.



Mostly, it's because we can, and we want to have a really amazing party. You just don't have to be anything or look like anything; you are accepted completely and you are free.



What have you made of the media's reaction to your announcement of the stage?



I was kind of hoping it would have some reaction, but I had no idea that it would kick off to this degree and it would be a worldwide thing. I'm seeing a negative reaction towards it, which is really shocking. Because people that don't know Glastonbury are talking about it — it's just in Shangri-La — they blew it all out of proportion. I made a pie chart for my friend John who runs the press office of the festival, and I put Shangri-La in, which is just a tiny little slice, and then I put the Sisterhood in, and you couldn't even see it. It's like 0.001%. It's the smallest venue.
Why do you think it's been so controversial?



I don't know. I put Rupert Murdoch on a newspaper as a Page 3 [topless] model, I thought that would probably kick off a bit more. And all the other images we have on the billboards around site are really full-on, really hardcore political — I thought that would have a bit more media attention.



It's probably because people don't want to face up to the fact that the patriarchy is still controlling everything. And jealousy, maybe? People are saying "Why try fighting sexism with sexism?" when it's not really about that at all.



How do you respond to accusations of reverse sexism?



Well, make a boys' space then. No one is stopping you. There are already so many everywhere. There's no getting away from it.



Most festivals, including Glastonbury, still have really imbalanced lineups overall in terms of gender. Why do you think that is?



The whole music industry is such a male world. It's really hard for women — friends that have made it have said that even now the way they get treated is terrible. Maybe we need to encourage more women to make music, make noise, but it is down to the programming, isn't it? Obviously people want to get variation musically. But there are enough female artists out there. A lot of the time [booking only female acts] does become like a showcase thing, but it should be integrated completely. Wouldn't it be great if it was all women headlining?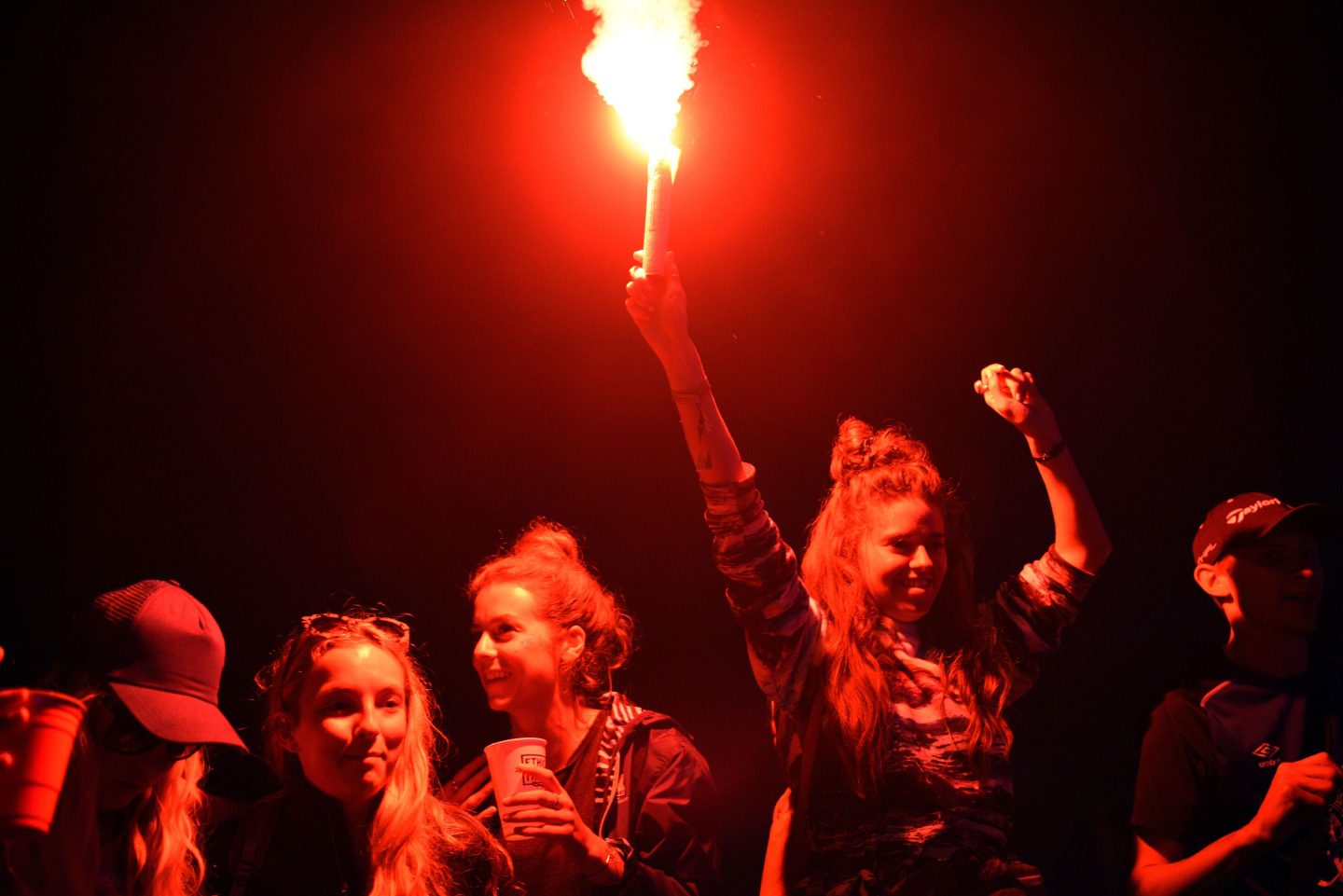 Glastonbury 2016 is taking place at Worthy Farm from June 22 to June 27.