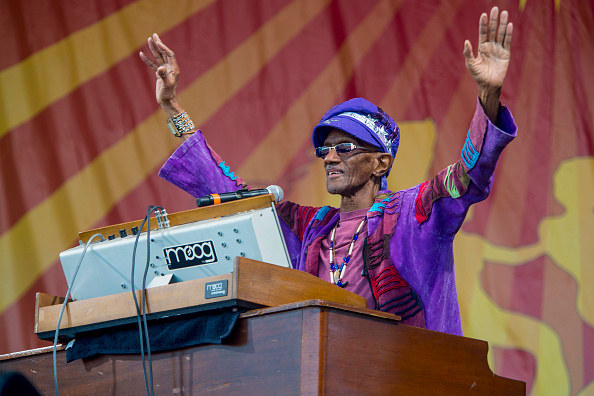 Seminal keyboardist, and founding member of Parliament-Funkadelic, Bernie Worrell has passed away after a battle with lung cancer, Billboard reports.
Worrell was instrumental in shaping the forward-thinking P-Funk sound, which later went on to influence R&B, hip-hop, electronic music, and everything in between. Worrell's pioneering synthesizer work can be heard on tracks like "Flash Light," on which he ran three Minimoog synths together to craft the famous bass line.
"At 11:54, June 24, 2016, Bernie transitioned Home to The Great Spirit. Rest in peace, my love -- you definitely made the world a better place. Till we meet again, vaya con Dios," his wife wrote in a statement today on his Facebook page. "Check BernieWorrell.com for further input, anything you want to post. PLEASE do NOT call/text me. Only family etc. right now."
Worrell was inducted into the Rock & Roll Hall of Fame in 1997, alongside fellow P-Funk members George Clinton and Bootsy Collins. The late Prince gave the group's induction speech: "There was something futuristic about Parliament-Funkdaleic, and that was only fitting since they played a huge role in creating the future of music."