How Yuna Finds Peace Through Honesty
The Malaysian singer-songwriter talks about her new album, dealing with online criticism, and the possibility of a Trump presidency.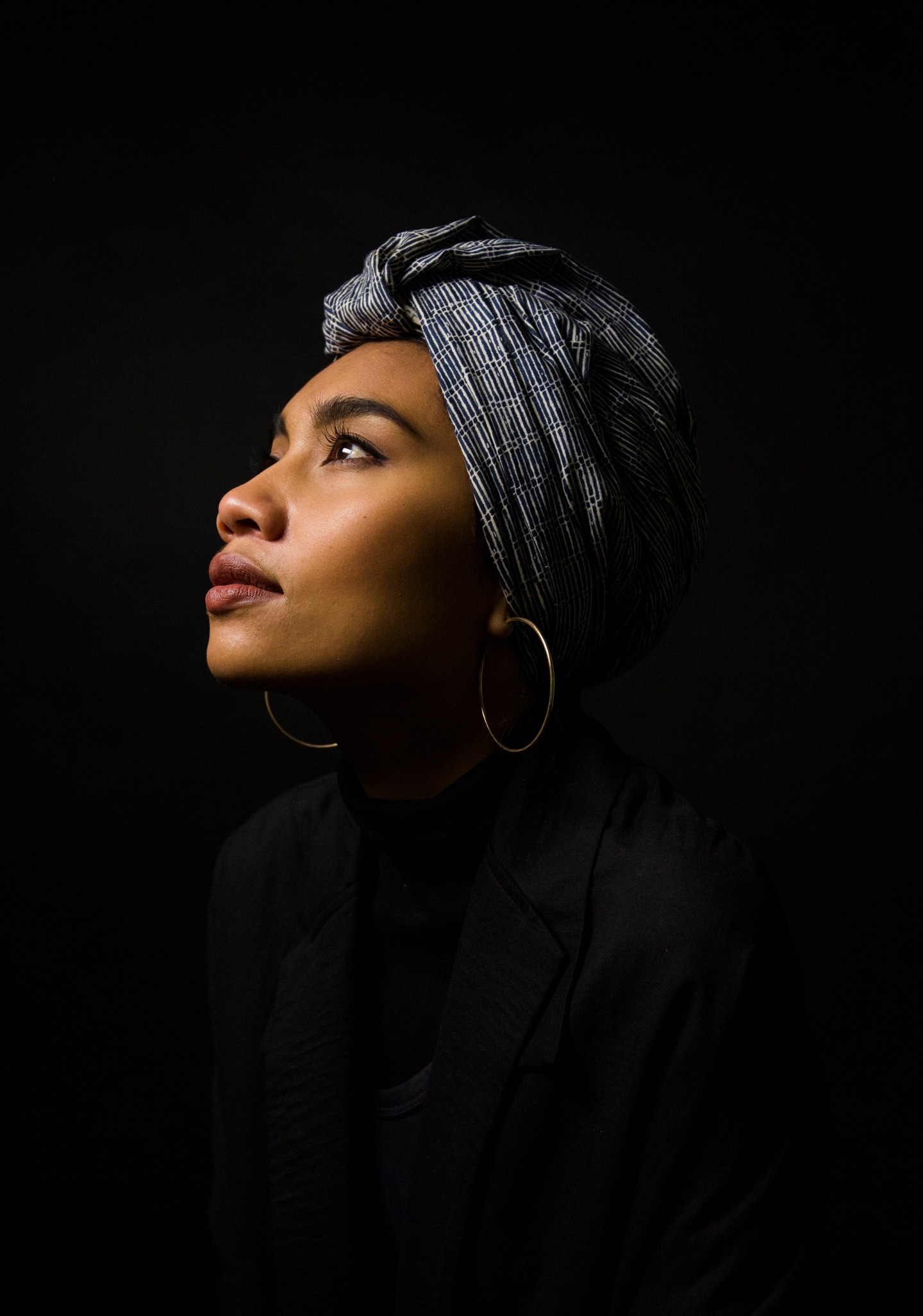 Yuna has been making music for 15 years, and releasing it for five. Since 2011, when she put out her debut EP Decoration in the U.S., the Malaysian singer has captivated global audiences with subtle, gentle songwriting and softly layered melodies. She's worked alongside producers like Pharrell Williams and Chad Hugo, giving her jazzy, folky style a more distinctly pop and R&B edge. In May, Yuna released Chapters, her third album and most personal project to date. On songs like "Mannequin" and "Unrequited Love," she chronicles the heartbreak of a recent break-up and the mixed feelings of despair and hope that surround the end of a relationship. A couple of days into Ramadan earlier this summer, we caught up about Chapters, the scary possibility of a Trump presidency, and her desire to make clothes for girls all over the world.
You have a new album out, Chapters. It sounds a little different from the stuff you've done in the past.
I've done some stuff that kind of resembles R&B, but not full-on R&B like this. It was pop but with an R&B vibe to it. I guess it helped a lot that I was working with Pharrell on my first album, and then with Chad Hugo, Andre Harris, people who were all R&B and hip-hop producers. Coming from a very folky singer-songwriter background, I noticed that as you go on tour, you see what the fans are vibing to. They would always love all the R&B stuff.
Another significant thing about the album is that it's more personal than anything we've heard from you before. How did it feel to reveal so much about yourself, especially in this day and age of social media scrutiny?
I just made a decision to be more vulnerable. I didn't want to hold back. My manager sat me down and was just like, "You just need that one song — or a couple of songs — that you just have to be honest and just write." And I agreed with him. It's not like I haven't been honest, but I haven't been completely comfortable with my emotions. I hide it a lot. But I was like, "OK, I just want to write sad songs right now." And my manager was like, "Yeah, go ahead and do it." I decided to let go of my insecurities and just write.
What made it hard? Were you concerned about what your family would think or what people in your life would think?
I've been doing this for a very long time, so it's very normal for me to write about my feelings. Sometimes I don't care if people know about what I'm writing about, what I'm singing about, and then sometimes I do. So I try to find peace and balance, like whatever I put out, it would have to be something that I will be comfortable with in the next 20 or 30 years. I would never put out something that, if I listened to it again, I'm like, Ehhh, what is this, not proud of this. But I don't really care what people say. They can say whatever they want, they don't know anything. They don't know any better.
Speaking of which, I saw you dealing on Twitter with people who were accusing you of being haram [sinful]. And you were like, "My family raised me Muslim so leave me alone." That tension seems like something that comes up quite a bit.
Sometimes I just have to let people know that I know that these things are being said about me, but I'm just going to put myself out there. I'm still me, I'm still Muslim no matter what. Not that I'm trying to prove to people like, "Hey, I'm Muslim enough," but sometimes I feel like I have that responsibility to educate people, like, "Don't say shit about things that you don't know about. How is it OK for you to say horrible things about a person?" So sometimes I lash out, just to remind them.
"I decided to just let go of my insecurities and write."
It's funny because here in America, a lot of people imagine that [being Muslim] is this great big difficult thing for you. But for people back home, it's the complete opposite — their worries are different.
It's the complete opposite! It's really weird, I'm kind of in the middle in terms of culture. Here, even though I rarely get racist or negative things said to my face, I still have Islamophobia in mind when I do things. These things are actually happening to the Muslim communities living in America, but back home they're just not educated about these things. So they think, "Ooh, she's westernized now." It's kind of weird being in the middle, so the best thing for me is to not care about both sides and just do my own thing. I just try to be kind to everyone.

You mentioned having to be concerned about Islamophobia even if you don't encounter it every day. Do you ever find yourself thinking about what the future of America might look like if someone like Donald Trump becomes president?
Yeah, of course. Even before going on tour this spring, I was a little bit wary. I just wanted to make sure everything is safe. Is it safe to go on tour right now for me? Are the venues safe? What type of security do they have for the venues? Now, all these things come to mind; I can't just ignore and just be like, "Oh, let's make music and perform and have fun and have a good night." If I go to a venue, I need to think about the safety of my life, my band, my crew, the people who are coming that night. These things are real, they are happening. You don't want to live in fear, but you always want to be aware of your surroundings.
Tell me about your venture into fashion.
I have a clothing store called November Culture. Basically, I started the store about three years ago, and it's located in my hometown, Subang Jaya. It's a small, independent clothing store. I sell stuff that I like, and I have a terrarium store at the back. And in August, I'm going to be having a new clothing line now with my friend Hata. In Malaysia, we don't really have spring, summer, autumn, fall, winter collection, we're just like summer all year long, so this'll be a fun collection for Asia and for here as well. I'm trying to figure out how to maneuver the clothing line from Malaysia to the West.
What's your vision for the clothes?
They're kind of like modest, modern clothes, so I just want it to be accessible and a very approachable line — not just for Muslim women, but also to all women who are confident, who love style and comfort. That's our goal. We want it to be a global thing, we don't want it to be Islamic clothing. In Malaysia, the modest Islamic clothing thing is so huge, the industry is crazy. We don't want to do something like that, we want to put a lot of thought into it. We were literally working on this clothing line for a year, like, "What do girls like? What would look good on them? On Asian girls and also girls in America?" I'm thinking about Valley girls, and also about girls from Malaysia. At the end of the day, we all want the same things.