patten Remixes Rihanna And Boards of Canada On Free EP Re-Edits Vol. 2
Download their latest eight-track collection on Warp.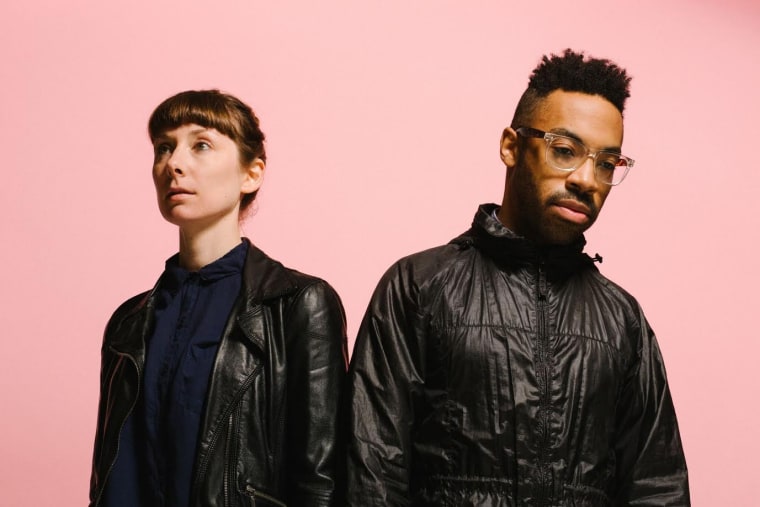 In the latest edition of their ongoing remix series – RE-EDITS Vol. 2 – enigmatic experimental producer-turned-production duo patten reworks artists including Rihanna, Tim Hecker, Cocteau Twins, and Death Grips. The previously solo producer, known only as 'D,' has never shown his face in press shots before. He now appears on the right above, with his new partner 'A.'
Despite its title, this dense and distorted compilation is actually the fifth collection of edits put out by patten on Warp Records, following four previous releases in 2014. The kaleidoscopic collection is comprised of dreamy, disjointed electronic edits, and is accompanied by visuals from 555-555, which you can view on patten's website here.
Warp promises that we can expect more from the duo soon. Download RE-EDITS Vol. 2 here.