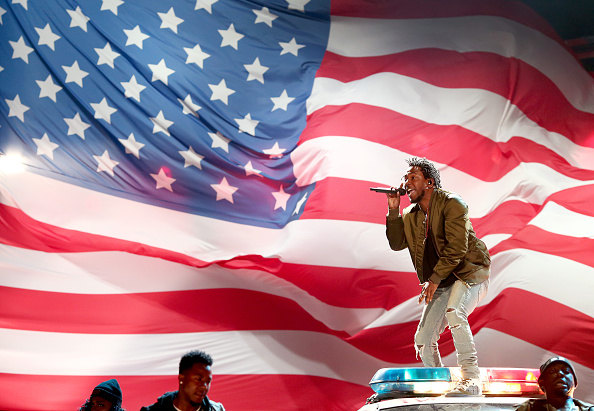 Kendrick Lamar and Janelle Monáe will be performing at a White House special event on July 4, Politico reports. On Monday, President Barack Obama, and first lady Michelle Obama, will host military veterans and their families for a barbecue, fireworks viewing, and concert.
"White House staff and their families from throughout the administration will also attend this event for the fireworks viewing," White House press secretary Josh Earnest told reporters today. "There will also be a performance on Monday evening by fellow Kansas Citian Janelle Monáe and Kendrick Lamar."
Previously, Lamar visited the White House last year, and Obama told People that the rapper's album cut "How Much A Dollar Cost" was his favorite song of the year. Monáe visited the White House earlier this year to discuss Obama's My Brother's Keeper initiative regarding criminal justice reform.