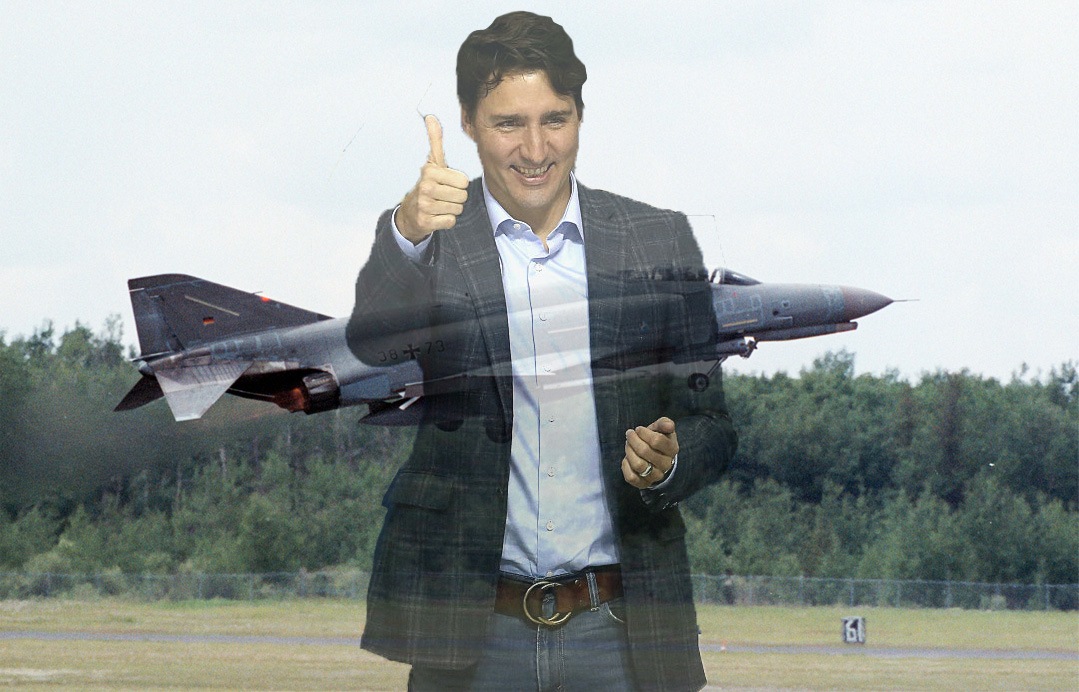 Today, Canada celebrates Canada Day, arguably the most Canadian day in the Gregorian calendar. But what makes Canada unique? It even eludes us sometimes: as famed Canadian TV host George Stroumboulopoulos has said, "People have spent decades trying to discuss who Canadians are." Whoever we are, each Canadian has a special story about their country to tell, so we asked some of our favorite artists to spill theirs.
1. Belly
When I first arrived in Canada from Palestine, I was a young immigrant trying to fit in at school. We had a field trip to the Rideau Canal to go skating, and I was trying to learn to skate for the first time. So I get on the skates: I'm terrible, I'm falling all over the place. By the end of the trip I finally learn how to skate, kind of, but I don't know how to stop yet… and I ended up wiping out one of my teachers. She fell down, hurt something in her back drastically. I was just fresh to Canada and they thought I did it in on purpose, and I got an in-school suspension. That was probably my last time on skates. But, it was the first day I tried a Beaver Tail.
2. Katie Monks, Dilly Dally
Someone really broke my heart on our last EU tour. All that came to mind, that could chill me out was this Céline Dion song "A New Day Has Come" — as soon as I got home to Canada, me and my friends hit the karaoke bar and busted through it. She's such a goddess, and always makes me feel better. That and B.C. kush.
3. Tommy Genesis
When I was little my babysitter used to take us out into the fields by the oil sands and watch the buffalo graze. They were dark, wild, massive creatures. The oil sands were cut out and carved like stairways to hell, with glittering, slimey goop shifting at the top. At night the Northern Lights covered the ice with green spirals; [it] looked like witchcraft. I watched husky races while sucking on maple syrup and ice. Wolves and bears lived nearby, and they often came out to say hi.
4. LA timpa
When The FADER asked LA timpa to participate, he shared a new poem and video about about his experiences moving from Nigeria to Canada.
BELIEVe SoMEtHING AND EVERYtHING IS FoR EVERYoNe. WHAt DO WE KNoW. IM A CHILD tELL ME ANYtHING AND I'll Believe It. LIKE I DO GOD. EVERY MoRNING. UPRIGHt tHINKING WHAt MoRE DO tHE PEoPLe IN MY LIFE EXPECt OF ME ? NotHING.
SO I PRoCEED tO SHoWERING… StARING. MoVING ARouND WItH A Lot OF DIRECtIoN. WHoS tO SAY Ive GoNE tO BE SoMEtHING FoR tHE FutURe? BELIEVe IN oRDER FoR It tO HAPPEN. I FIND ACtIVItIES, HUMANS, tHINGS VERY Underwhelming LEAVING RooM tO REMoVe, IMPRoVe OR Completely SUBtRACt FRoM ouR UNIVERSe
It'S RouGH BUt I HAVE CHoICe. GLANCe At A GIRLFRIENDS FEEt WHILe WAItING ON tHIS NEVER ENDING ELEVAtoR tAKING US DoWN tO CLUB. I tHINK tO mYSelF. LAtER EXPRESSING MY tHouGHt. HEELS ARE FoR tHE DEViL. At LEASt tHE oNE I KNoW. LooK, It'll FIt SO WELL
5. Shehzaad Jiwani, Greys
Something you should know about me: I get a lot of parking tickets. In almost every case, I have chosen to fight the parking ticket in court with the hope that the police officer who gave me the ticket doesn't show up and it gets tossed out of court, along with me, who gets off scot-free in that case.
I mentioned this to my friend Peter Johnson one day, and he gave me what I thought to be a helpful suggestion: In Canada, you have the right to request a French speaking judge to oversee your trial, as we are a proudly bilingual nation. Because bilingual judges are in such short supply, he explained, the parking infractions never go to trial. Now, between 2013 and 2015, I must have gotten dozens of parking tickets, and every time I requested a French judge be present at the trial. Flash forward to April 2015, and I receive dozens of letters from the City of Toronto, which appeared to be several different notices to appear in court. Or, at least that's what I thought they said, as they were all in French — a language I do not speak, in case that wasn't clear. My day in court had literally come.
On the day of my hearing, it became quite clear very quickly that I did not speak a word of the language I specifically requested be spoken by these very serious municipal judges. The judge laughed as I pretended that I had simply checked the wrong box — dozens of times — and reduced my fine to $10 CAD. I exclaimed, "Merci beaucoup!" as I thought it might elicit a smile from the judge, or the other people waiting their turn. No laughs. The sweetest plum? Our newly elected mayor threw out millions of parking infractions, giving us all a fresh start. He's got my vote for life. Not really. Only in Canada!