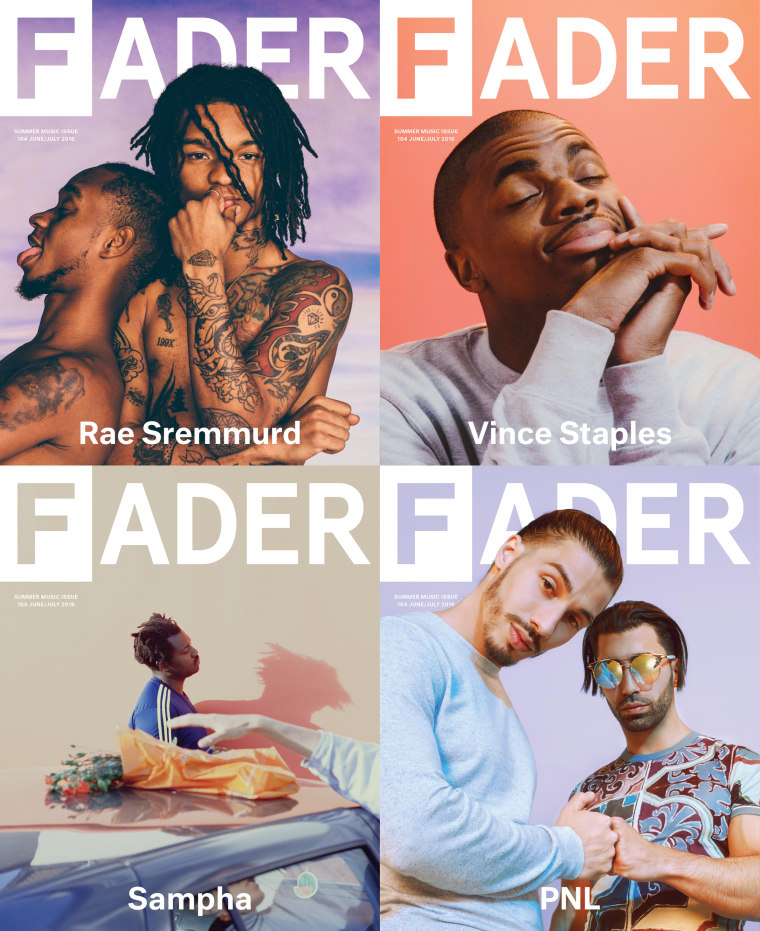 For The FADER's Summer Music issue we uncovered the real stories behind some low-key enigmatic musicians. We found out how brothers Jxmmi and Swae Lee of Rae Sremmurd inject their fun-loving auras into playful hip-hop hits without sweating the haters. North Long Beach native Vince Staples is continuing to be unabashedly himself while growing up and away from his hometown (but not his family). French rap duo PNL are ushering in a new era of global rap, and their passion transcends language (you can read that one in French, too). And London singer, producer, and Kanye-collaborator Sampha lent his powerful brand of artistic expression to others, and now he's sharing his story through his own voice.
Today, you can download The FADER's Issue 104 as a free BitTorrent Bundle. The Summer Music Bundle includes a PDF of the full issue, plus a video interview with Vince Staples, and a very special Sampha music video for his track "100°C."
The entire FADER Archive, over 100 issues spanning our 16-year history, will continue to be updated with new issues and exclusive content. That's available for purchase now, for $9.99.