Soak Up Patricia Hall's Resonant New Track Ahead Of TUFFEST In Seattle
The Portland synth artist will join Elysia Crampton and Seattle's Tuf collective for this Saturday's festival.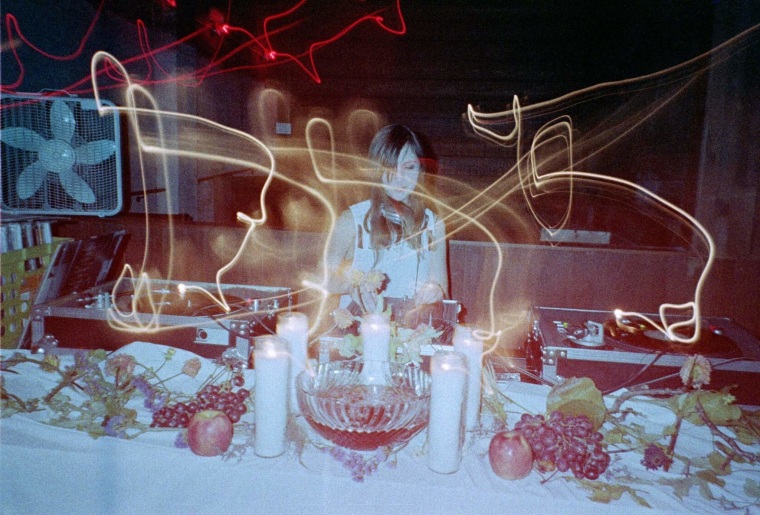 Portland synth artist Patricia Hall will debut her solo live set — she's previously performed as one half of Soft Metals —at the inaugural TUFFEST this Saturday in Seattle. The festival, which is free, all ages, and will be held in Judkins Park, was organized by Seattle's TUF collective "with a goal of uplifting, expanding, and celebrating the female, non-binary, and trans electronic music community." Today The FADER's premiering "Colors At Dusk," a resonant new track from Hall that she wrote while preparing for this weekend's show.
"I wanted to make a song that had a strong focus on rhythm that would tempt you to dance, but also not distract too much from summertime picnic blanket lounging," Hall told The FADER via email. "I call it 'Colors At Dusk' because I will be playing during the golden hour with the slow setting of the sun as the backdrop of my music."
Check out the full line-up for TUFFEST, headlined by Elysia Crampton, and peep Hall's upcoming live dates below.
Tour dates:
7/9 - Seattle, WA: TUF FEST at Judkins Park
7/13 - Portland, OR: Mississippi Studios w/ Fear of Men, Puro Instinct
8/11 - Portland, OR: Liquor Store w/ VUM, Roladex
9/7 - Portland, OR: Holocene- w/ Draemings, Psychic Love