On Sunday, Portugal upset France — at the Stade de France in Paris, no less — to claim the Euro 2016 title. The final managed to be somehow both boring and nuts: Portugal star Cristiano Ronaldo was stretchered off the field in the 25th minute, but not before being attacked by a moth; the match stayed scoreless until the last period of extra time, when Portugal's Eder smashed home the dramatic winner. But let's not concern ourselves with any of that right now. Right now, let us only concern ourselves with the "Hotling Bling"-hands celebration of newly minted French starlet Antoine Griezmann.
What are "Hotline Bling" hands? They are, of course, the I'm-holding-two-phones-one-in-each-palm hands that Drake makes in the "Hotline Bling" video. See here:
Over the course of the tournament Griezmann, on a combination of nifty headers and fleet footwork, netted six goals, and did more than anyone to lift France to the brink of glory. For his effort he earned, even in defeat, the Player of the Tournament honors. It was a lovely run, a career-making performance, a fulfillment of lofty expectations, and a succesful seduction of an entire nation. And he did it, in large part, with "Hotline Bling" hands.
Griezmann, sadly, didn't celebrate all of his remarkably timely Euro goals with "Hotline Bling" hands. His first — a late winner against Albania — he just kind of freaks out with joy. For his second, he does a combination knee-slide/Usain-Bolt-arms thing. But nearly the rest of the way, it was 1-800-HOTLINE-BLING.
What's amazing about it is the manner in which he collects himself, specifically in order to best execute The Hands. Here he is, his team ready to mob, and he's on another level, surely imagining, in his mind's eye, Aubrey in that turtleneck.
Ya'll wanna party? Wait, sweet amis. First Griezmann must dance.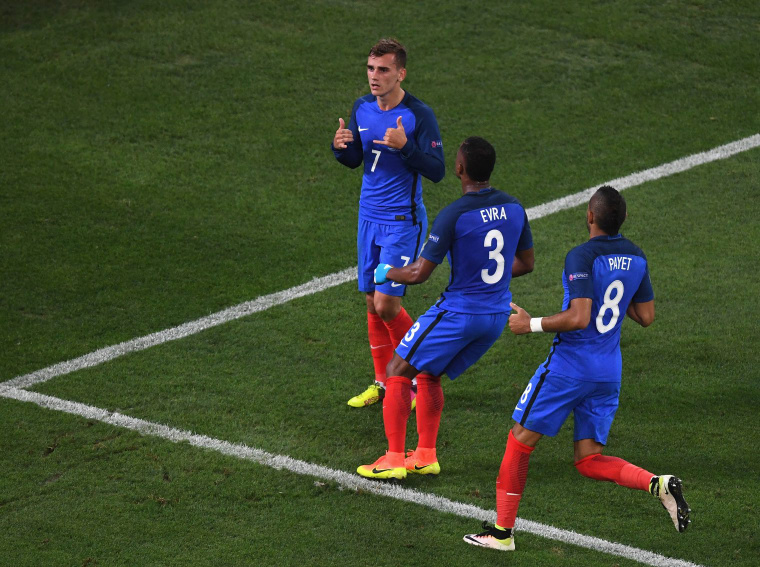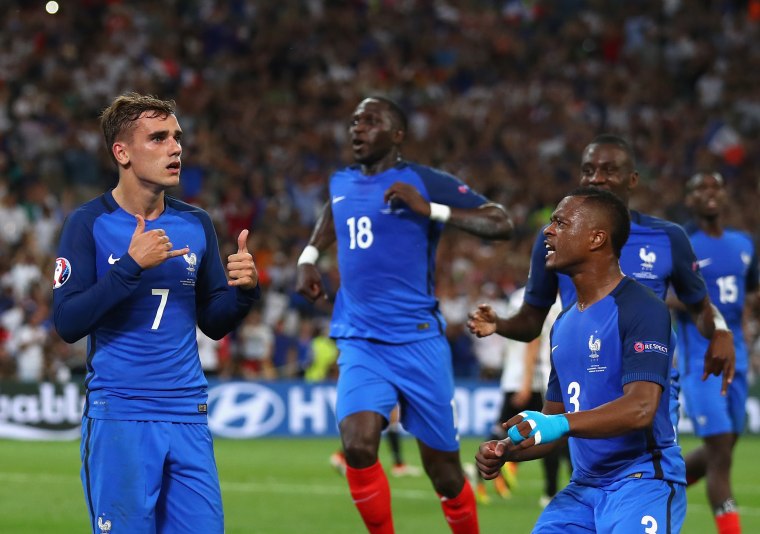 This has been Griezmann's thing for a while now. He's done it with gloves on, playing for his club team, Atletico Madrid.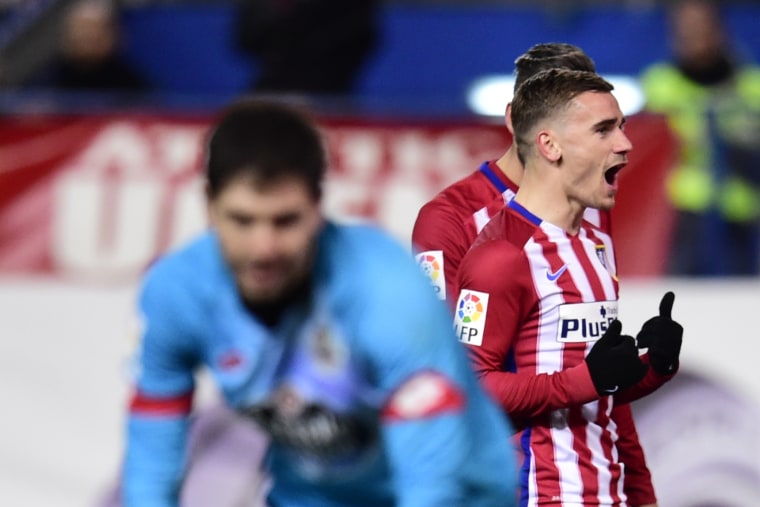 He's done it flat footed ...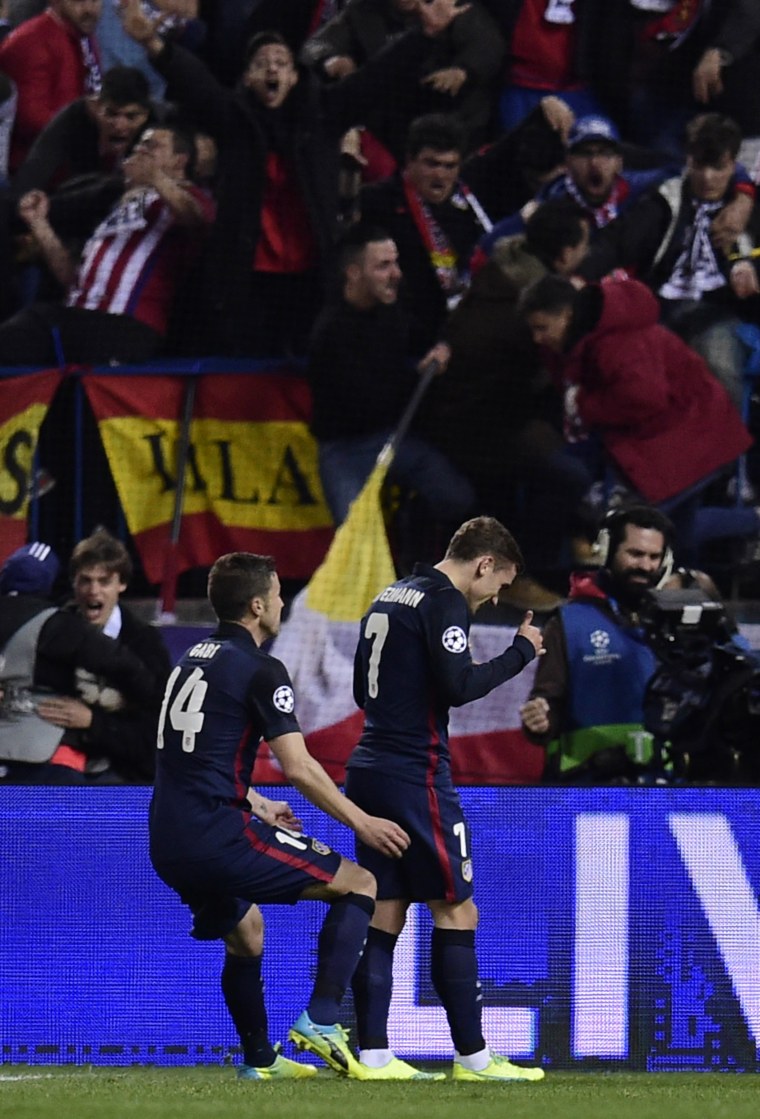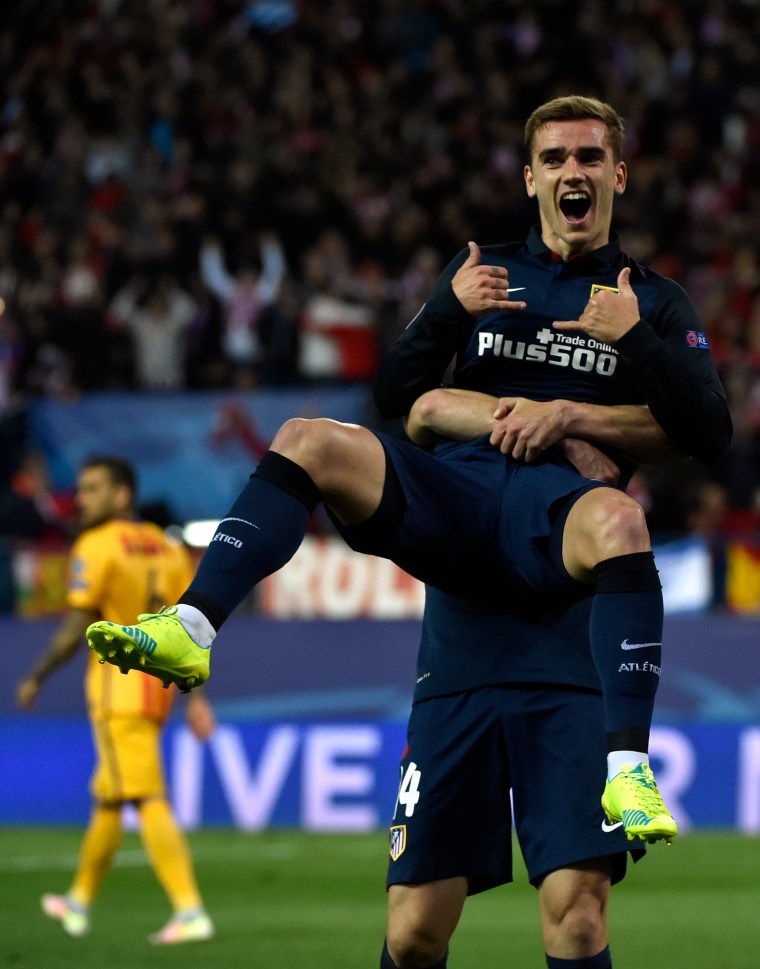 He's even done it with pals! "Hello, Koke? Yes, Azerbaijan, Land of Fire, is on other line. They want to give us much manat and Azerbaijani gems for wearing its name on our jerseys."
Yup, it's kind of his thing.
But never before had he done it — the "Hotline Bling" hands — on such a momentous occasion. Perhaps, we considered, he'd wilt under the pressure. He's only 25, we may have thought. Does he have what it takes? To come through on the international stage? To rotate his phone-hands in countervailing motions in nod to a piece of content that is, in internet years, 10,000 years old? OF FUCKING COURSE.
Even in defeat, Antoine Griezmann became a French hero, and a darling of international soccer. And he did it with his own two hands.