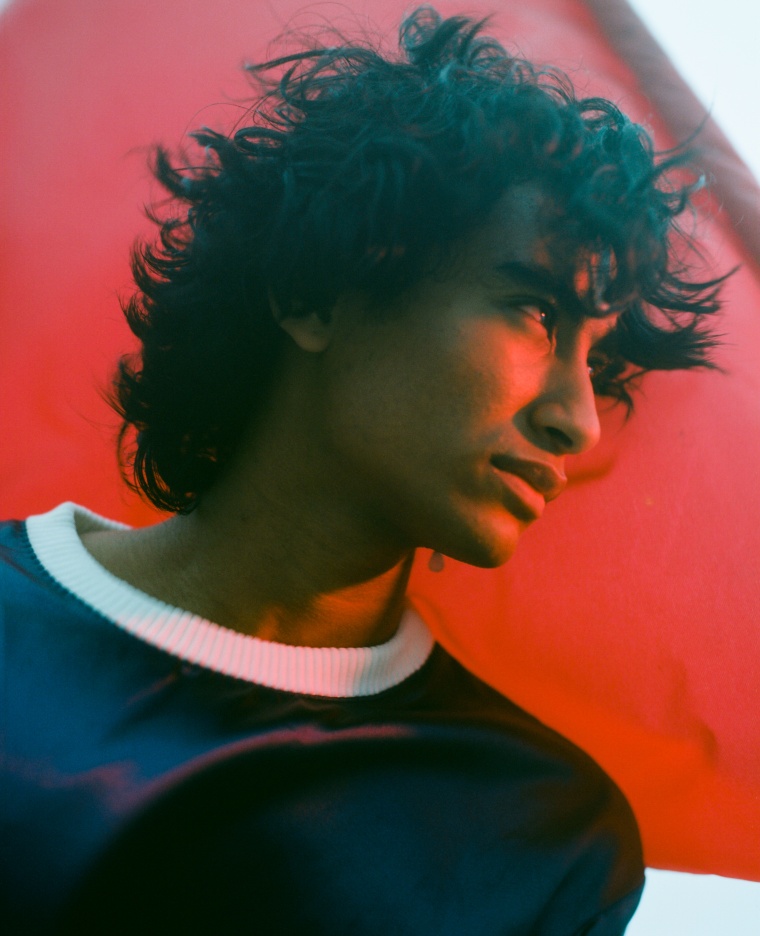 If you go to the official website of New York songwriter and producer Quiet Luke, you'll only see static. The enigmatic musician has just two songs uploaded to his Soundcloud page, teasing a project he's calling Beholden Season. Today we get to hear his first release of the year, and it's a substantial taste of what's to come.
The song is called "Where U Were," and it reminds me not only in title, but in content of the romantic, tragic 1973 Barbra Streisand and Robert Redford movie The Way We Were. I challenge you not to get carried away by feels when Quiet Luke intensely sings over spare, swelling beats: I'm led astray.... Where I can't get you back/ No I can't get you back from where you were.
"I wrestled the ringing in my head until the second stretch opened up," Quiet Luke wrote in an email to The FADER, "and I saw myself and the resentment I carried right in front of me like a ghost. My feelings didn't seem justified, but in the moment it felt right to flush out."