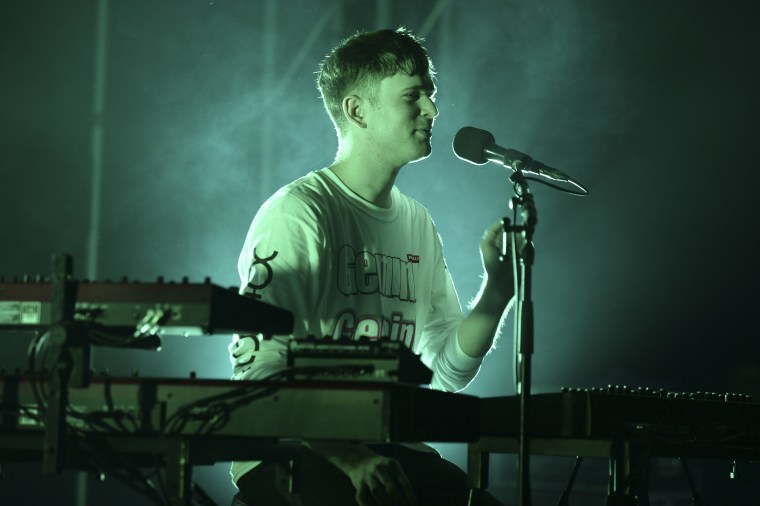 James Blake was a guest on the first episode of Spotify's new interview programme Secret Genius. The discussion ranged from his collaborations with Beyoncé and Bon Iver, and why he didn't allow Drake to sample his music, missing out on a lot of cash.
He began by describing the sessions making "Forward," a track on Beyoncé's Lemonade. He rejected the lyrics provided to him in favor of some of his own, but said that he wants to work on another track with Bey down the line:
I've never sung anybody else's lyrics, so I just assumed that that's not I was going to be doing. So I got my phone out and sang some of my own lyrics that were about something else and about somebody else. But it fit somehow into the song and it fit into the album, and... I'm just honored that they used it...If anything it just gave me an appetite to work with her more, because I'd love to hear a full song in that way.
Drake's 2014 track "0 to 100/The Catch-Up" originally sampled a beat James Blake emailed to Drake's label October's Very Own years earlier in hopes of a collaboration. Blake refused to give them permission for the sample, and he was not present on the song when it went up for sale.
I sent them some stuff just hoping to just do a collaboration of some kind. And I got an email the day before "0 to 100/The Catch Up" came out. And it just said, 'Hey we're using this beat you made from like four years ago.' I only sent it as a collaborative idea, not to be sampled on a record. 'Hey we're using this. Just quickly send me your approval so we can just put it out.' I was like 'No.' So I got them to take it off.
I remember having a conversation with my publisher later, and saying, 'What did you think of that decision?; Because you know that was a massive album. I asked how much money exactly I turned down by doing that, and... I spat out my drink. But I could have made far more money if I had taken certain opportunities, or gone to the right parties. And actually, I a little bit regretted, because it is good, it sounds good on the track. I just did it as a matter of principle at the time. I really liked it. And I think had they come to me beforehand and said 'We really want to use this, what do you think?' I probably would have said yes.
Just because someone has an impressive amount of clout and a global platform, I don't give a shit about that, I just want to make good music with people. And it was good music. But just ask me. And you know, I'm over it. If anything, I could actually do with the track being out, I did like it, but I don't regret the decision. So, for anybody who wondered why a version of that came out and then never made it to the record, that's why.