Listen To Grimes Explain How She Made "Kill V. Maim" On The Song Exploder Podcast
"Music to me is like fan fiction."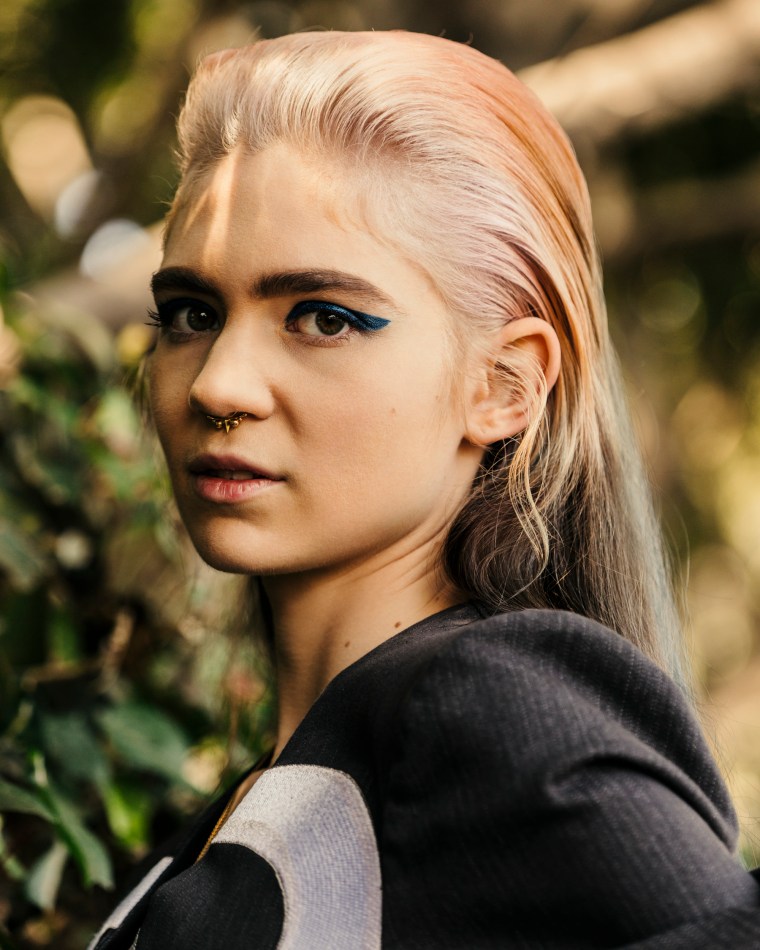 Composer Hrishikesh Hirway's Song Exploder podcast is an addictive listen for music fans who love to know the personal stories and technical details behind their favorite tracks. Previous episodes have featured Oneohtrix Point Never explaining how he made "Sticky Drama," and Carly Rae Jepsen detailing the song "When I Needed You." In Hirway's latest episode, Grimes talks through how she made "Kill V. Maim," the chest-thumping anthem of her 2015 album Art Angels.
As well as chatting about her love of kick drums, Grimes goes into her wider thematic vision for the track, describing how she set out to make something that could be the soundtrack to the trailer for a fictional cross between The Godfather and Twilight. She also discusses her love of writing for other people, and how she incorporates other voices into her own work: "I hate singing, it's not something I identify with at all. I'm pretty much always pretending to be someone else when I'm singing." As she puts it, "music for me, it's like fan fiction."
Most revealingly, she shares the secret to the manic energy of the track: buried samples of cheering crowds. Get a peek into her totally unique process by listening to the 15 minute episode below.