Backstage At Pro Era's Steez Day Festival
Photographer Tyler Mitchell shares some of the photos and playful experiences he witnessed behind the scenes at the Pro Era celebration.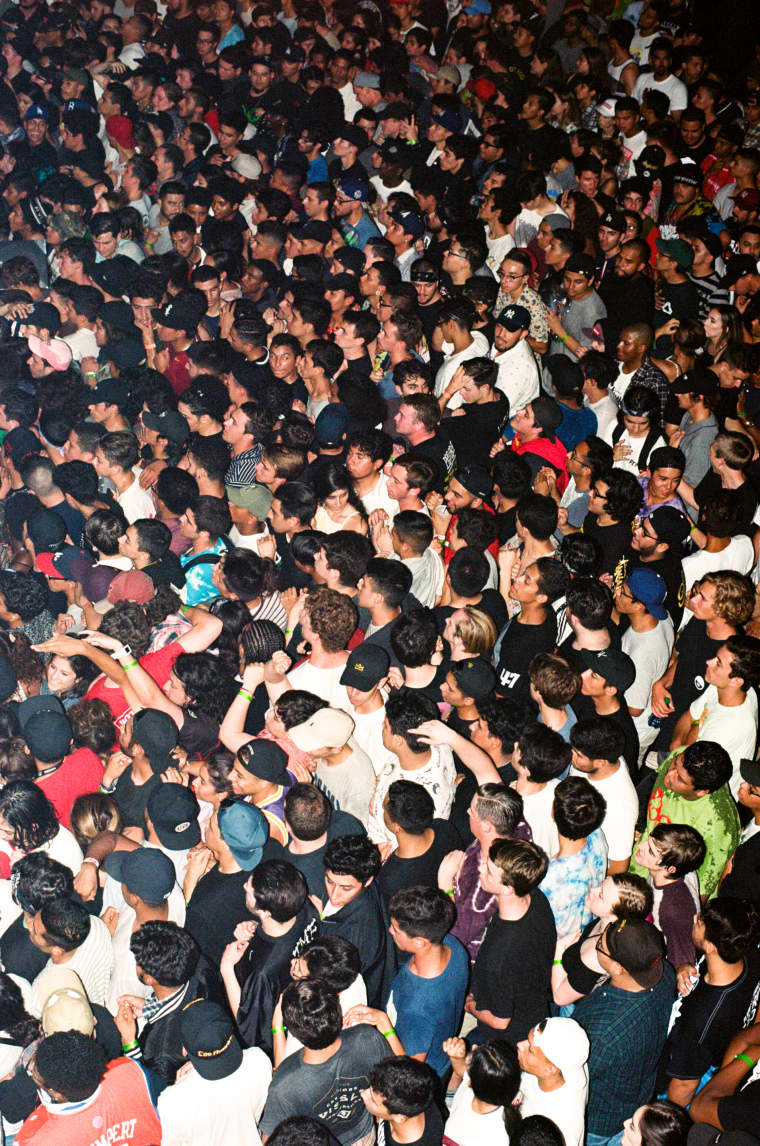 This past Thursday, Joey Bada$$ and hip-hop collective Pro Era hosted their second annual Steez Day Festival to celebrate the life of the late, well-respected Pro Era member Capital Steez. The festival jumped across to Los Angeles after being hosted in New York for the opening year, and featured performances from artists Danny Brown, Raury, and A$AP Mob. I jumped on the phone with Tyler Mitchell, the 20-year-old photographer from Atlanta, who was on hand to document the show. He described the energy of the day, and how the group celebrates their friend.
TYLER MITCHELL: I've been backstage to too many rap shows, but sometimes the vibe in the green room [is off] — you know, the "separate-the-headliner-and-opener" type, and the "don't-fuck-with-me" vibe. But because [it was] Steez Day, everyone was mixing and matching. Everyone [was] coming together.
I think I'm trying to find my rhythm with backstage shots because you always want to see something you haven't see before, and with [the venue having] two floors and the four people performing, it was a lot of me running around. When I found what I liked, it was mostly "stolen moments." Stolen moments [are] like funny moments. Things that feel playful, or snippets of things that you might not see. You know Rocky's on stage. You know those performing shots, but you don't always see the people and the vibe [backstage]. That's more of the fun look I wanna give.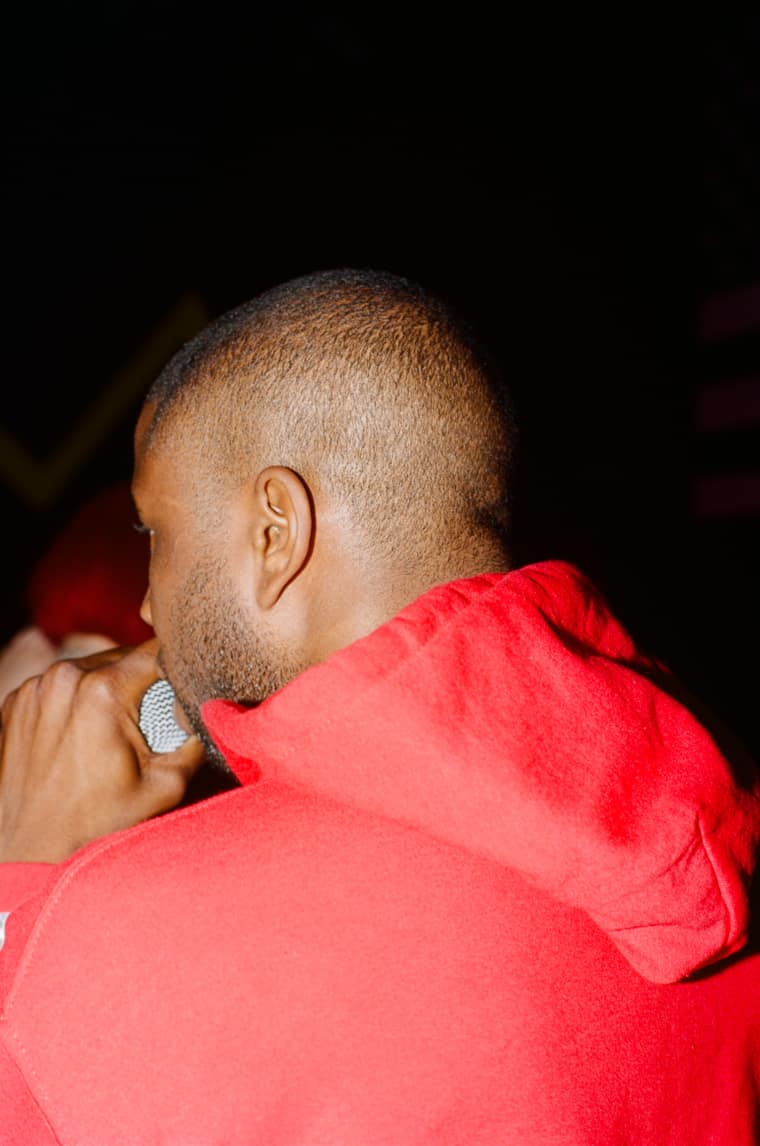 The portrait of Rocky, that wasn't even planned. When he and the rest of A$AP walked in, he kinda looked at me, and was like, "HAPPY STEEZ DAY!" and then I flashed that photo. So you kinda know from the vibe that they're here to come together. A$AP obviously losing one of their key members — it was just comradery.
My favorite shot from the entire series was — actually there were two favorites. The picture of the guy with the BACKWOODS hoodie, he was iconic. The other one was of this guy and his chains in the "Fucking Awesome" t-shirt. When I took that he was all smiling about his chains. He just saw a friend of his, and he was like, "All these grills are brand new." His friends were like, "Are you performing tonight, or are you just hanging back here?" Obviously he wasn't performing, but it was just that fun, family vibe. He was with his friends, he was super happy about his grills, and I guess I just snapped that shot.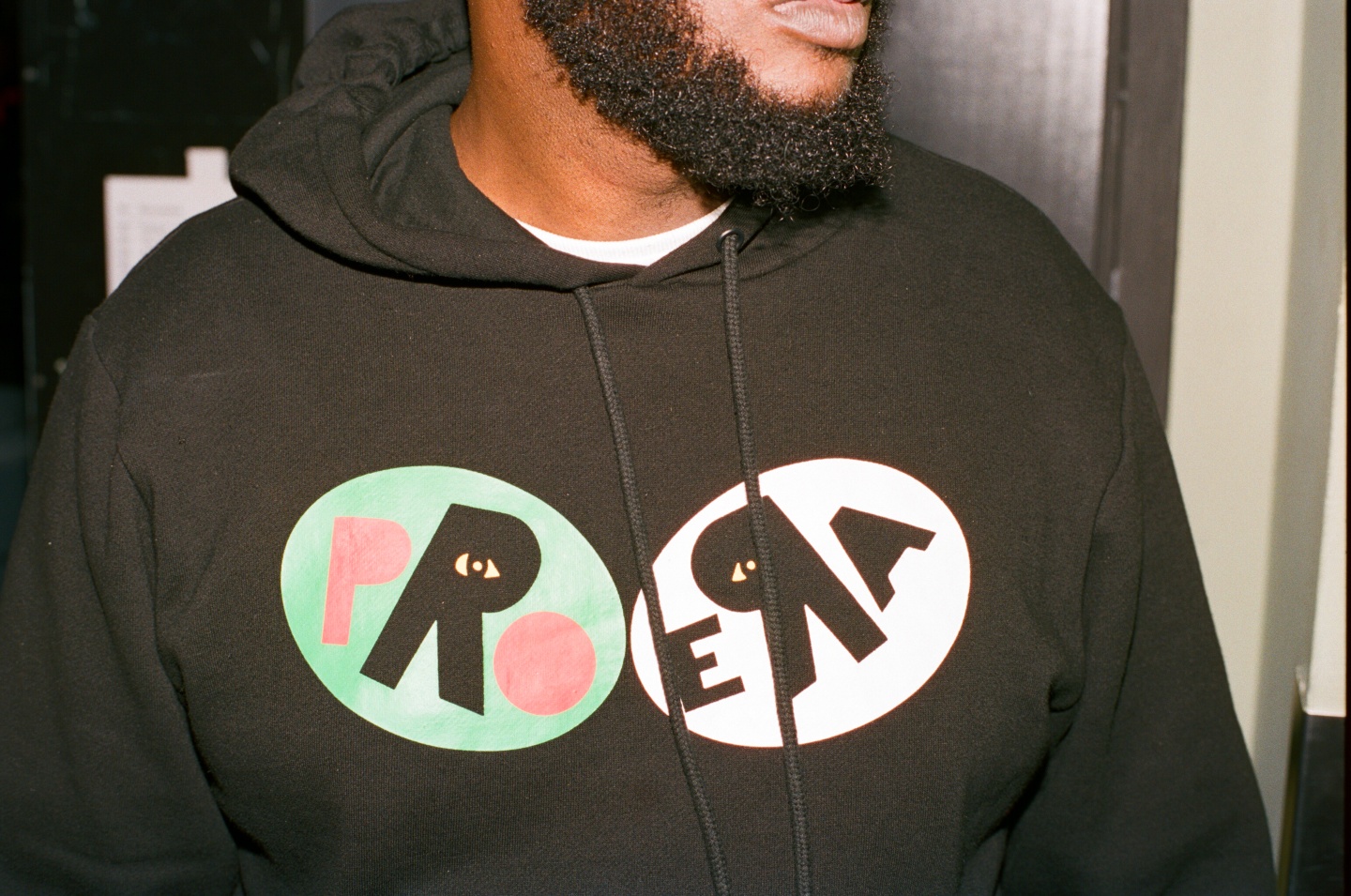 It was a day of huge celebration. The crowd was way more active than a crowd in New York — [it] was like a cult. It was a lot of 16, 17 year olds; kids you might see in Hollywood high school, honestly. I looked at the front rows — you know, the people who wanna be there the most — and it was a lot of Hispanic people, and I thought that was tight. The kids were going crazy to every single act.
My favorite was, of course, Pro Era, man! A$AP was great and they were a good vibe, and they were giving good energy, but you could tell they weren't doing anything out of the norm. But Pro Era was there to lay it all on the line; I loved their set.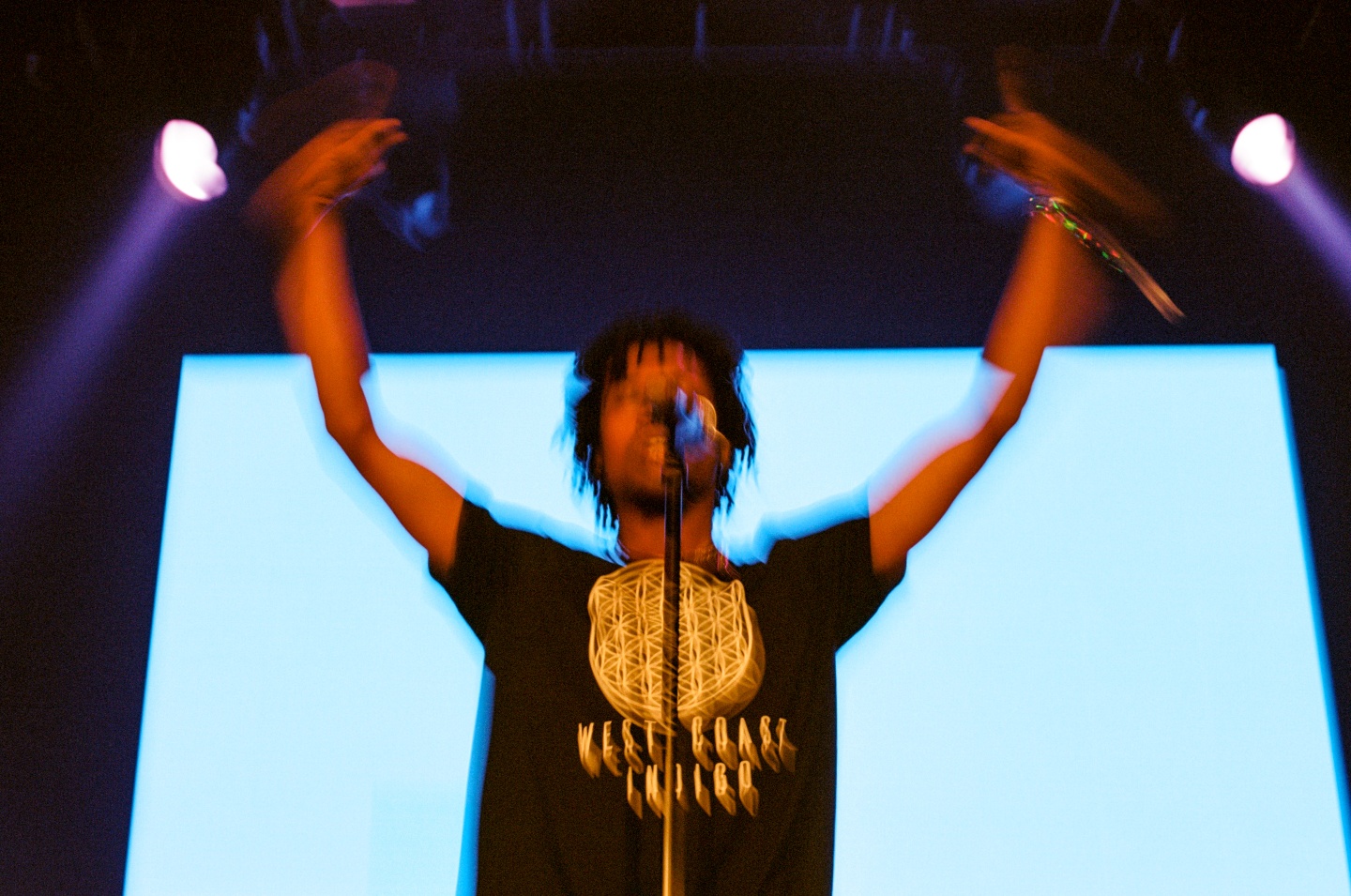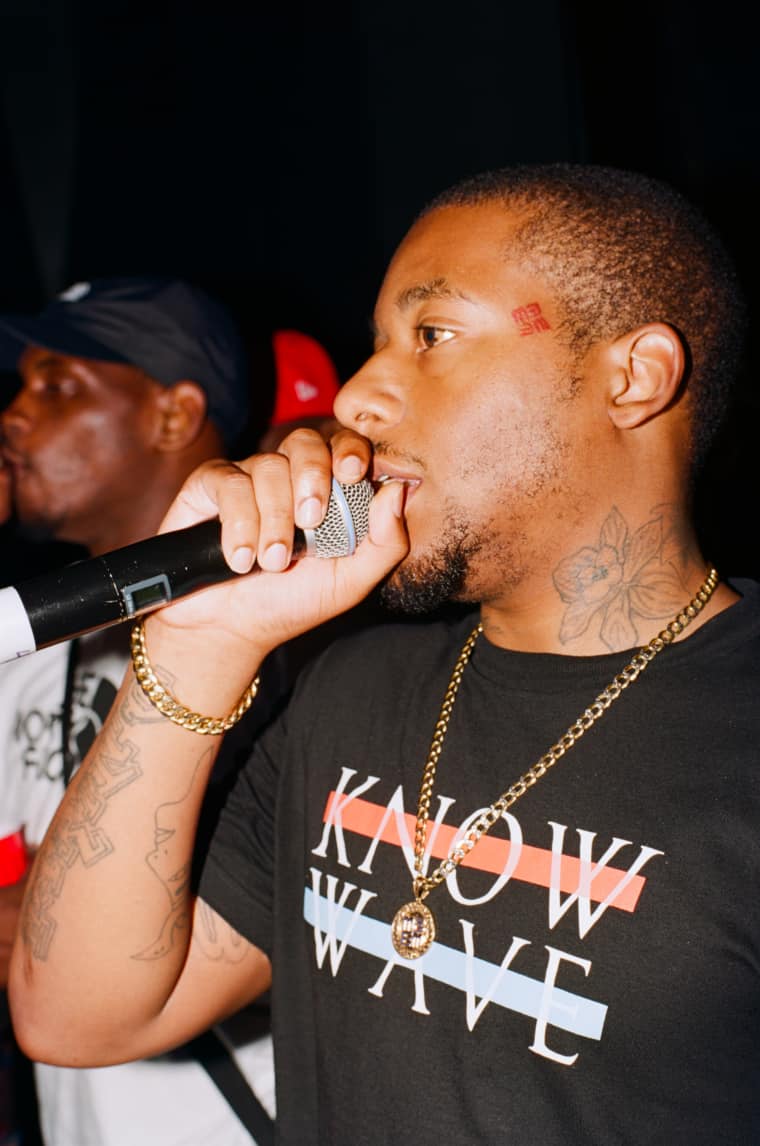 It's crazy that Pro Era, an indie rap group, can have an established rap festival now. [But] I think [Steez Day] is the best thing rap can have. You have the big Coachellas and stuff, which are festivals for the sake of festivals, but then you also have these things that have reasons and passions behind them. You have the Golf Wang Carnival, the Steez Day, the Yams Day — these are things that the world now knows about.