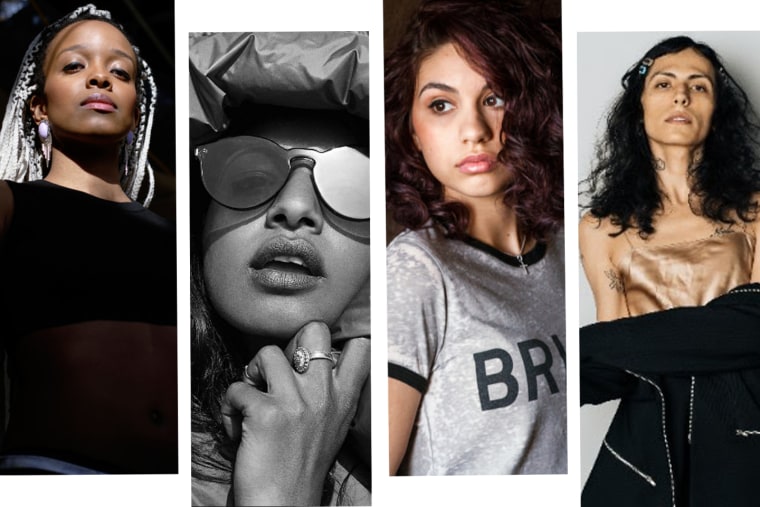 1. M.I.A.'s laid-back "Go Off" which premiered on BBC Radio 1's Annie Mac Thursday, was produced in collaboration with Skrillex and Blaqstarr. That's a lot of star power, which might explain why it's such an instant earworm.
2. Revered Seattle indie Sub Pop will release LVL UP's next record, and lead single "Pain" is really promising. It's a sad story told with wobbly guitars, all drifting towards a J Mascis-style college-rock breakdown.
3. Chicago poet Jamila Woods's full-length album is a dreamy gift, and the Chance-featuring "LSD" is an early standout. You gotta love me like I love the Lake, Woods sings over a woodblock beat, referencing Lake Michigan.
4. Schoolboy Q's Blank Face full-length is here, and "Neva CHange" is probably its most immersive artifact, featuring a hook from SZA and heart-rending lyrics about the cyclical nature of life.
5. Francis and the Lights called on literal "Friends" Bon Iver and Kanye West for a blippy, cavernous new power ballad that's bound to blow up any day now (Rostam, Ariel Rechtshaid, Benny Blanco, and Cashmere Cat all had a hand in the song's production too).
6. Elysia Crampton's Demon City is out next week, but it's "Flora's Theme," her transportive solo track for Adult Swim, that we've had on loop the past couple days. It sounds like background music from the best, trippiest RPG we've never played.
7. Alessia Cara's new video for Know-It-All cut "Scars To Your Beautiful" is spliced with real-life testimonials about body image and beauty standards. It's a tearjerker, just like the track.
8. "Set It Off," the new track from Atlanta-based Jamaican rapper Zuse, nicely highlights his baritone bars and Caribbean-informed flow.