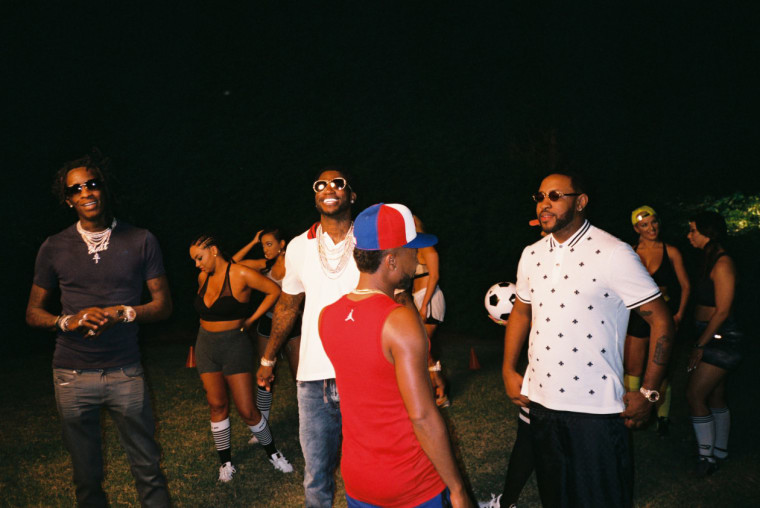 1. Zaytoven has considered expanding his sound to a full orchestra.
The keyboard maestro has played in big bands and church groups for much of his life, but one Reddit user wanted to know why he had never expanded his sound to include a full orchestra. Zay responded: "The reason I haven't expanded to a full orchestra is that I don't want to eliminate the urban feel to my music."

2. Mike WiLL Made-It has a lot of favorite songs from Everybody Looking.
The producer and Gucci Mane protege had a tough time narrowing his favorite track from the upcoming album to just one. His picks included, "Pussy Print," "Gucci Please," "Pop Music," and "At Least a M." Zaytoven, on the other hand, was pretty clear in his favoritism for "Guwop Home."
3. Zaytoven's favorite album of all time is Cam'ron's Purple Haze.
Zaytoven loves him some Killa Cam/The Heatmakerz/Kanye West. He also mentioned that, outside of Atlanta, he would like to work with Cam'ron, Jadakiss, Fabulous, Jay Z, and Kendrick Lamar.

4. Mike WiLL Made-It's Ransom 2 album could come out as early as August.
Mike WiLL has already shared the Rihanna-featuring "Nothing Is Promised" single from his upcoming Ransom 2 album but has yet to announce an official release date. In a response to a question about the project, Mike WiLL responded, "I'm thinking end of August or early September but I don't want to make anymore false promises." Mike WiLL offered no word on his Ape Shit collaborative project with Future.
5. Zaytoven ranked his favorite Gucci Mane mixtapes of all time.
Gucci Mane's best mixtapes, according to Zaytoven, are EA Sports, Chicken Talk, and Ice Attack in that order.

6. Gucci Mane and Future may be getting back in the studio together.
Guwop and Future Hendrix collaborated on the 2011 mixtape Free Bricks, and Future lended his hook abilities to one of Gucci Mane's post-mixtape era, pre-prison hits "F*ck Da World." But since that time, Future's star has truly achieved astronaut status. Zaytoven assures us that him and Mike WiLL are "are currently working" on getting the Atlanta rappers back in the studio.
7. Out of any hip-hop artist to be stuck with on a desert island, Zaytoven picked Nicki Minaj.
Zay offered no further explanation.
8. We can expect to hear more Zaytoven and Mike WiLL collaborations in the future.
The duo combined their talents on Everybody Looking, but their work won't end there, according to Mike WiLL. In response to a question about future collaborations with Zaytoven, Mike WiLL responded, "Hell Yea! That's the new sauce."