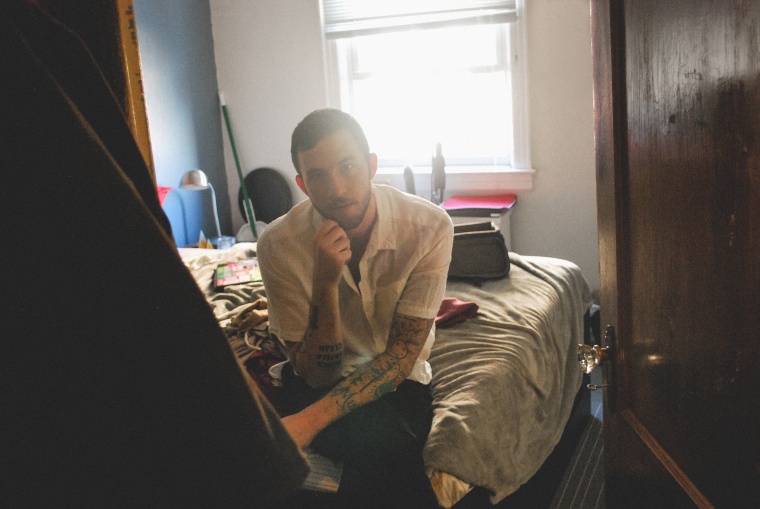 Like a sweet candy version of Kurt Vile, Brooklyn singer-songwriter CC Mose (a.k.a. Chris Robbins) has an Americana-tinged debut album called Beat Me that's set for release August 19 on Plastic Jurassic. Robbins wrote the album's twelve songs, including "A Sad Song," premiering today, over the course of a summer in Portland, Oregon.
"There have been very few times that I've set out to write a song about a specific thing," Robbins told The FADER over email. "It's forever seemed daunting to me, trying to capture the true meaning of a story you're trying to tell or a feeling you're trying to express through a song." With "A Sad Song," Robbins accomplished his goal of telling his story over peaceful, Neil Young-style guitar. Why'd you wanna leave like that?/ so quiet, go his enchanting vocals.
"This is a song about my stepdad and a strange journey he decided to take with life," he continued. "Ultimately this is a song about dealing with the death of someone that for so long was so close to you but, at the end of their road, ended up so far away."