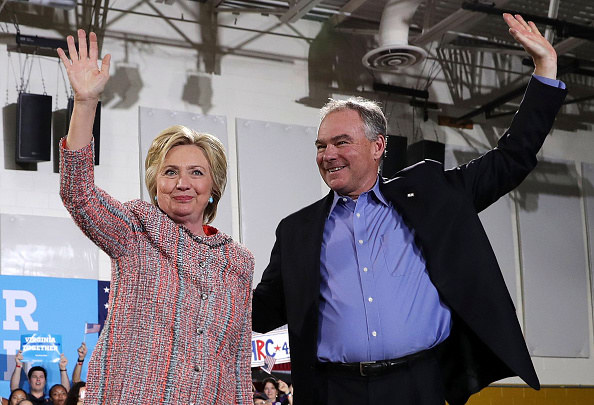 The Clinton campaign announced on Friday that U.S. Senator Tim Kaine will join Hillary Clinton on the Democratic ticket ahead of the party convention, the New York Times reports.
Kaine is a former Virginia governor who is well-liked in his home state. He sits on the Senate Foreign Relations Committee and speaks fluent Spanish. Clinton announced the decision via text message to her supporters.
Hillary Clinton and Tim Kaine will appear together at an event in Miami on Saturday, and will then make their way to the Democratic National Convention in Philadelphia on Monday.