Bill Clinton Went Off The Teleprompter For His Speech And Made Twitter Anxious
The former president extolled the virtues of Hillary Clinton in an hour-long speech in Philadelphia.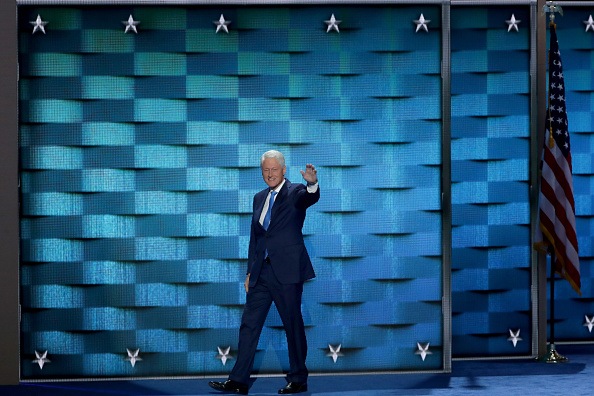 Bill Clinton headlined Day 2 of the Democratic National Convention in Philadelphia on Tuesday night. Bill Clinton began by telling the story of his first encounter with Hillary Clinton and went on to describe Hillary Clinton's identity as a "change-maker," both for himself and the country at large.
"I can tell you this, if you were sitting where I'm sitting and you heard what I have heard at every dinner conversation, every lunch conversation on every long walk, you would say this woman has never been satisfied with the status quo in anything," Clinton told the crowd of their presidential nominee. "She always wants to move the ball forward. That is just who she is."
At some point, as he has been known to do, Bill Clinton strayed from his teleprompter, giving much of his speech off the cuff. Though it went smoothly, Clinton still managed to make Twitter users extremely nervous, particularly in regards to the length of his speech.
Someone should buy Bill Clinton's TelePrompTer operator a beer, because THAT is not an easy job

— Kasie Hunt (@kasie) July 27, 2016
Bill Clinton's story of courting Hillary Clinton also led to some online anxiety.
gonna be lit when future dnc spouse speeches include the phrase "so i DM'd the eggplant emoji"

— Desus Nice (@desusnice) July 27, 2016