How Mas Camps Help Preserve Caribbean Culture
Meet some of the people who bring Toronto's Caribbean Carnival parade to life.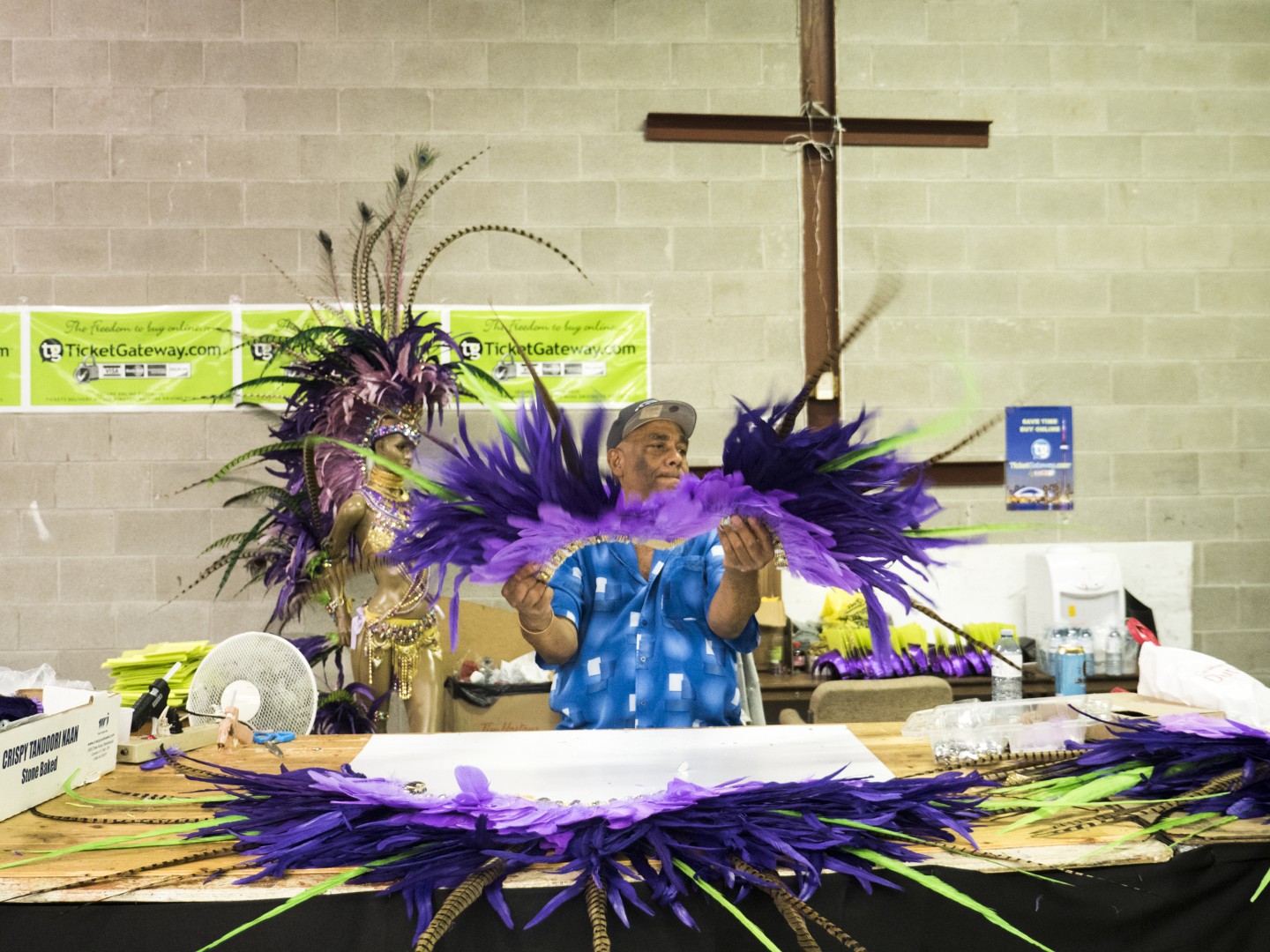 This weekend, thousands will jump, pump, and wine their way along Toronto's lakeshore for the city's Caribbean Carnival, which locals and visitors still refer to by its former name, Caribana. What started in 1967 as a celebration of Canada's quickly-growing West Indian community has evolved into a dynamic, internationally-renowned parade that is an extension of the Caribbean's thriving Carnival culture and economy.
And what is Carnival without Mas? Large organizations, known as bands, are the heart and soul of the parade. Every year, section leaders conceptualize new themes, and design and construct intricate costumes for revellers. This process can take months. Bands begin to think up ideas for the following year's Carnival almost as soon as the music shuts off — and sometimes even before in order to riff on aesthetic and material trends from the granddaddy of Mas: Trinidad Carnival.
With just a few weeks left until the parade, we went behind-the-scenes at three Toronto Mas camps. These costumes are much more than feathers and gems: Mas is a testament to Caribbean creativity, a truly artisanal practice, and a living preservation of culture — even in the coldest of diasporas.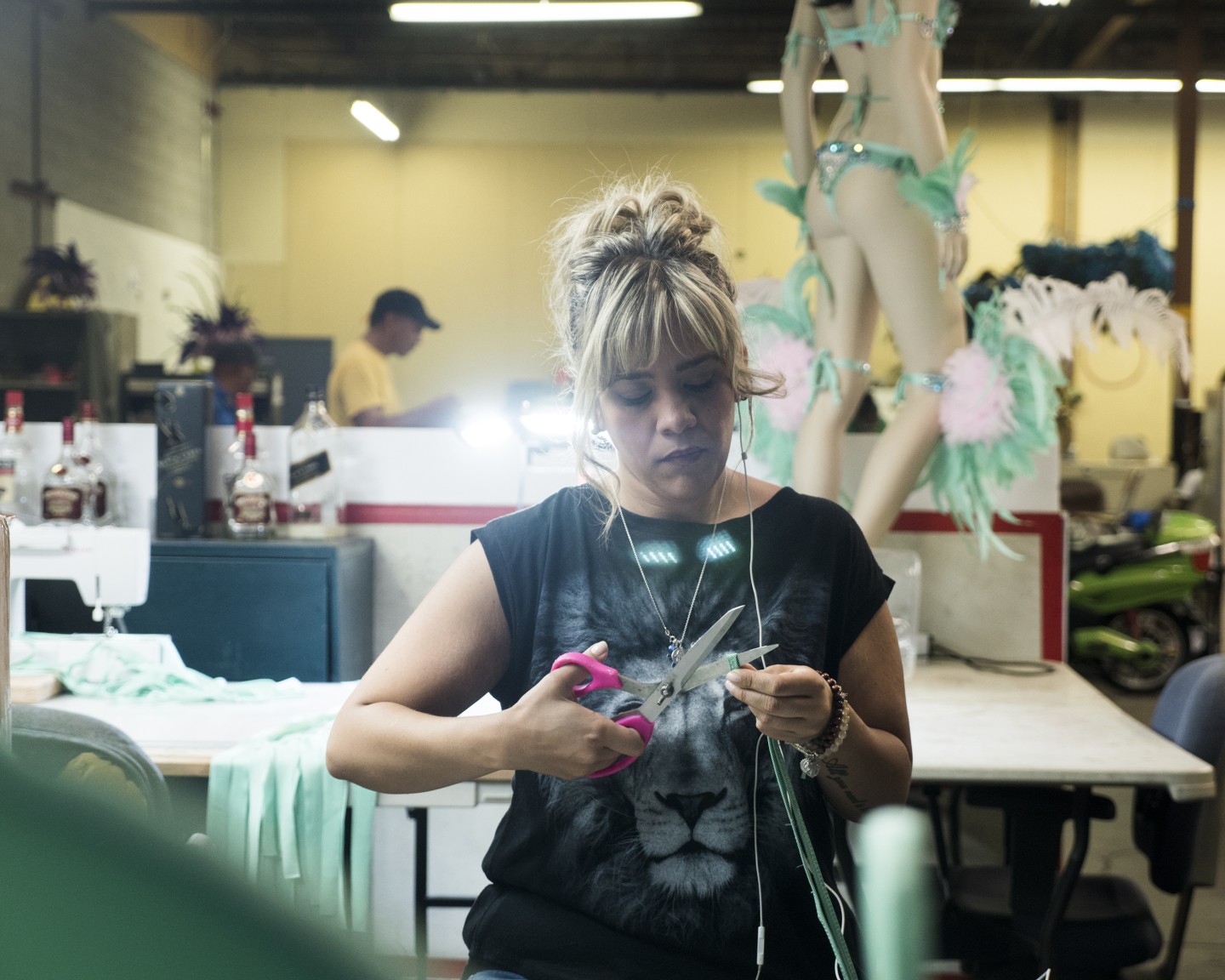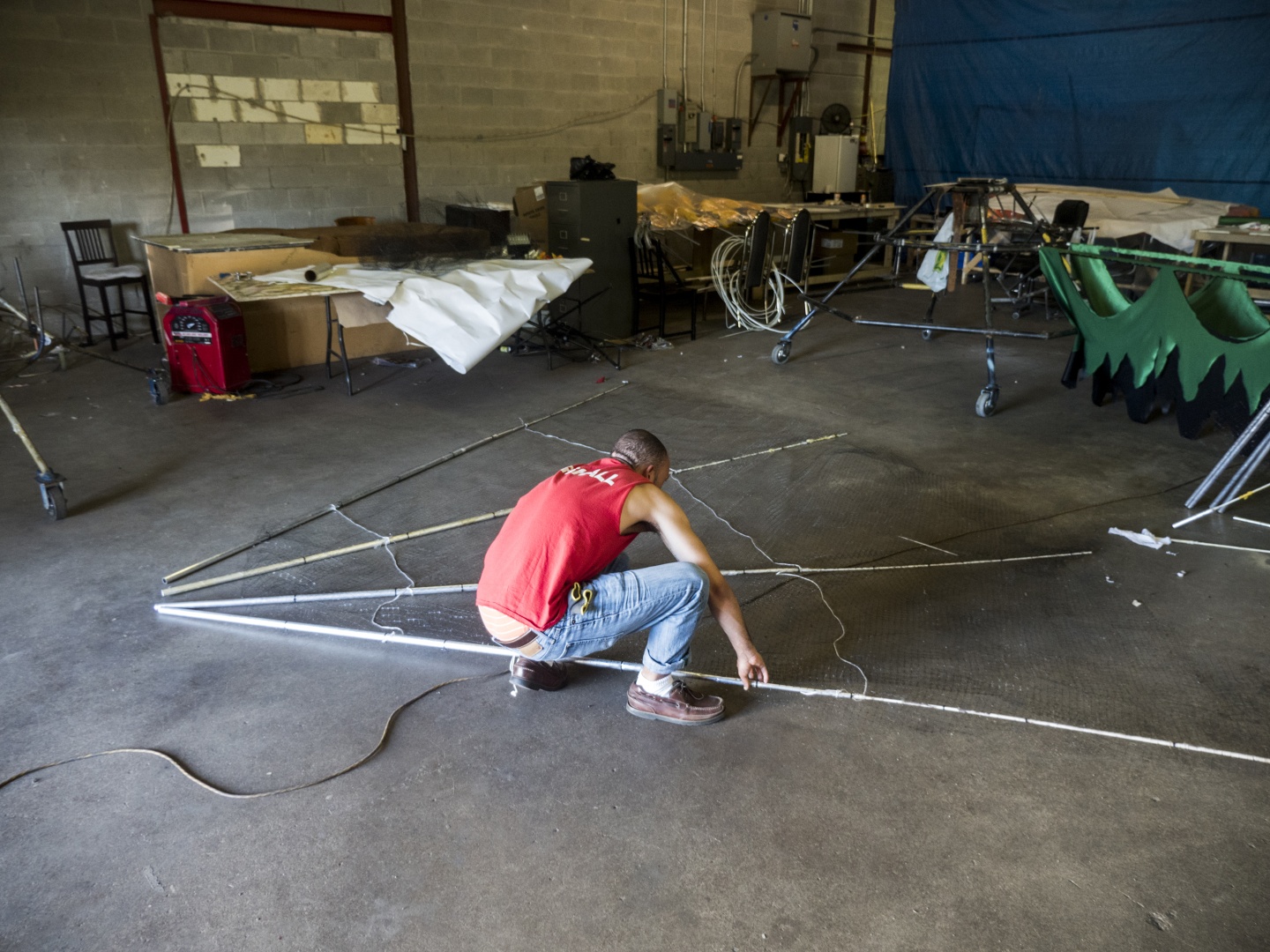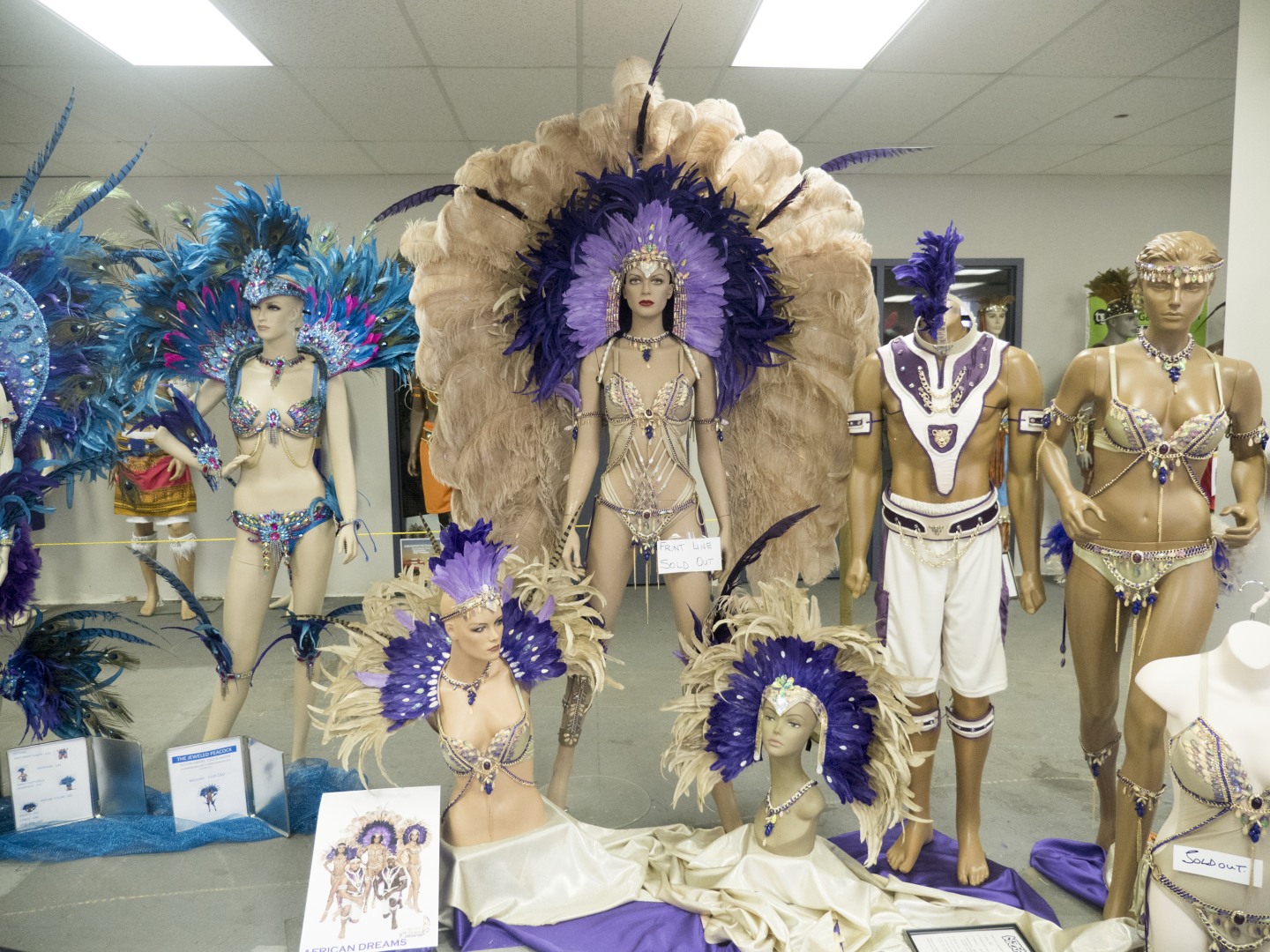 NAME: Sophia Rickston, Section Leader
BAND: Louis Saldenah Mas-K Club (Est. 1977)
2016 THEME: Outta Africa
How did you get into designing costumes?
I've been doing it my whole life. My Dad started as a kid and actually met my Mom in a mas camp, so we had no choice! Over the years we've seen many people join and nobody really ever leaves because it's such an addictive and fun industry to be in. One of my biggest dreams in life is to make Mas mainstream and have people really respect it, just like any other art form.
Explain the judging portion of the parade
This is a really old concept. In Trinidad, one of the first organized competitions was probably in the 1940s. The bands compete by crossing a judging area where they're scored points on theme, costumes, and the ways in which masqueraders perform. Back when my parents played mas, you paid for a costume but were expected to perform as well. That has since changed: Trinidad has really influenced that shift as far as incorporating a more all-inclusive vibe.
What's something you would tell someone who has never played Mas?
Come to a Mas camp and see what it's all about! There's a family vibe and I've never seen anyone come into this industry and not love it or want to leave. I always encourage everyone to play Mas at least once in their lives. It's a huge emotional and spiritual experience and can be extremely freeing — especially for women. It's more than a costume; there's a huge connection between us and the people that play Mas with us so it's just this really intense positive energy that everyone should experience.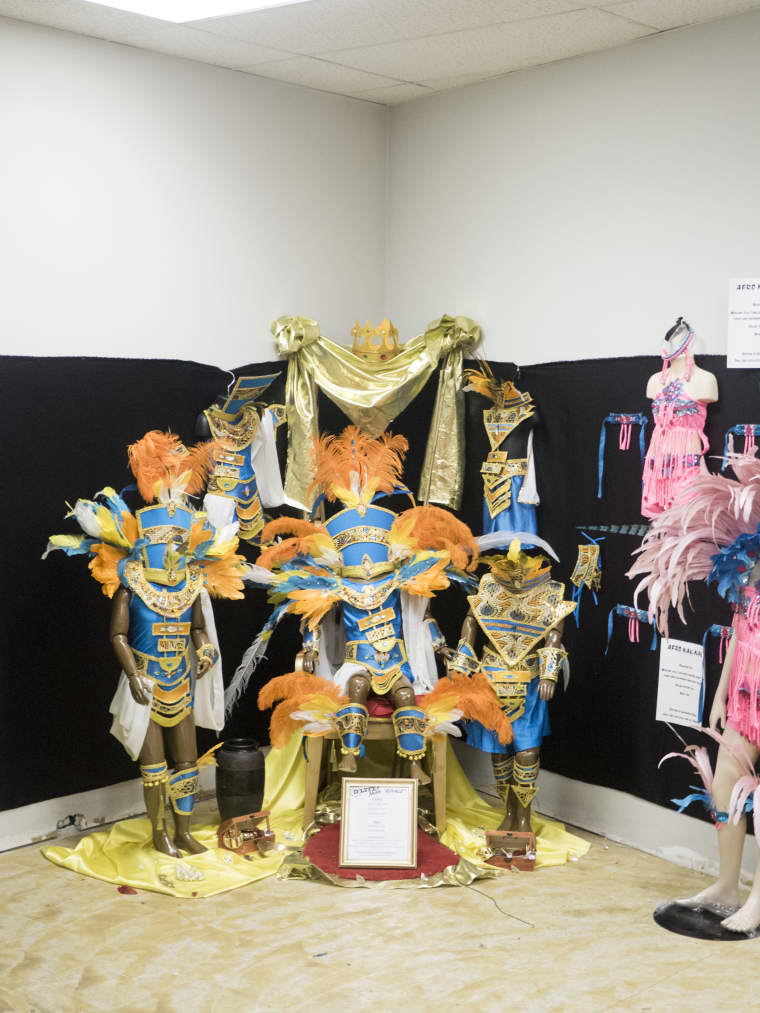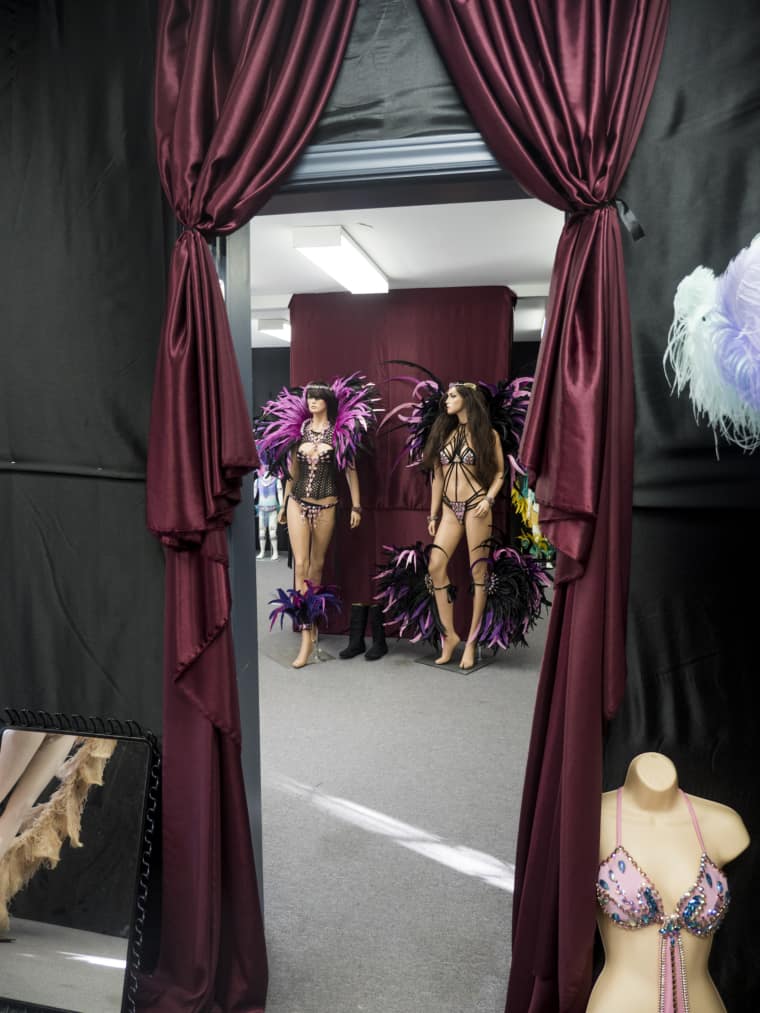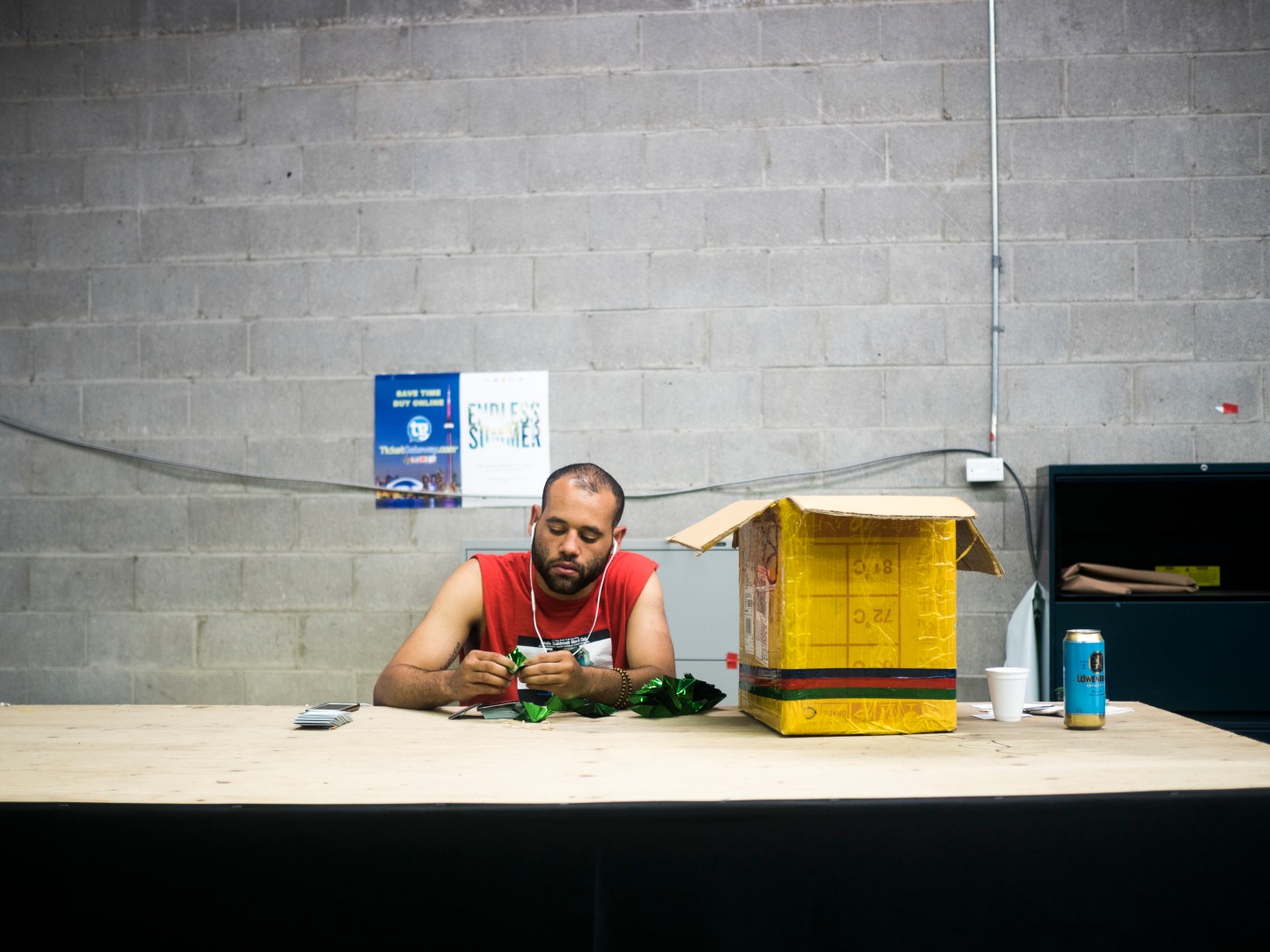 NAME: Tamieka Persad, Section Leader
BAND: Island Vybz (Est. 2016)
2016 THEME: Genèse
Explain the story behind the theme.
It's a beginning for all of us, especially since we are a new band. With a smaller band size, we feel like we can cater to our masqueraders a lot: on the road, I'll know you by name, bring your water, and make sure you're well taken care of. It's all very Trinidad-like. So that's where the name comes from: the birth and beginning of something Toronto has never really had.
How did you get into designing?
Networking! You need to go around to the mas camps and get to know everybody that's involved, so that's what I did. I volunteered for many years before I got a chance to design. As a volunteer you see everything that's going on but you're not responsible for anything yet, because it is a lot of work. I'm in this because I love my culture and am trying to spread it as far as I can.
What's something you would tell someone who has never played Mas?
I've turned so many friends into masqueraders! A lot of women are afraid to show off their bodies or be seen by a co-worker and it's just like, so what? This is exactly what it's for and it's amazing. When you go on the road and everyone is smiling and sharing drinks with you, it's all love and that's what West Indians are about. If you've never experienced that, you need to.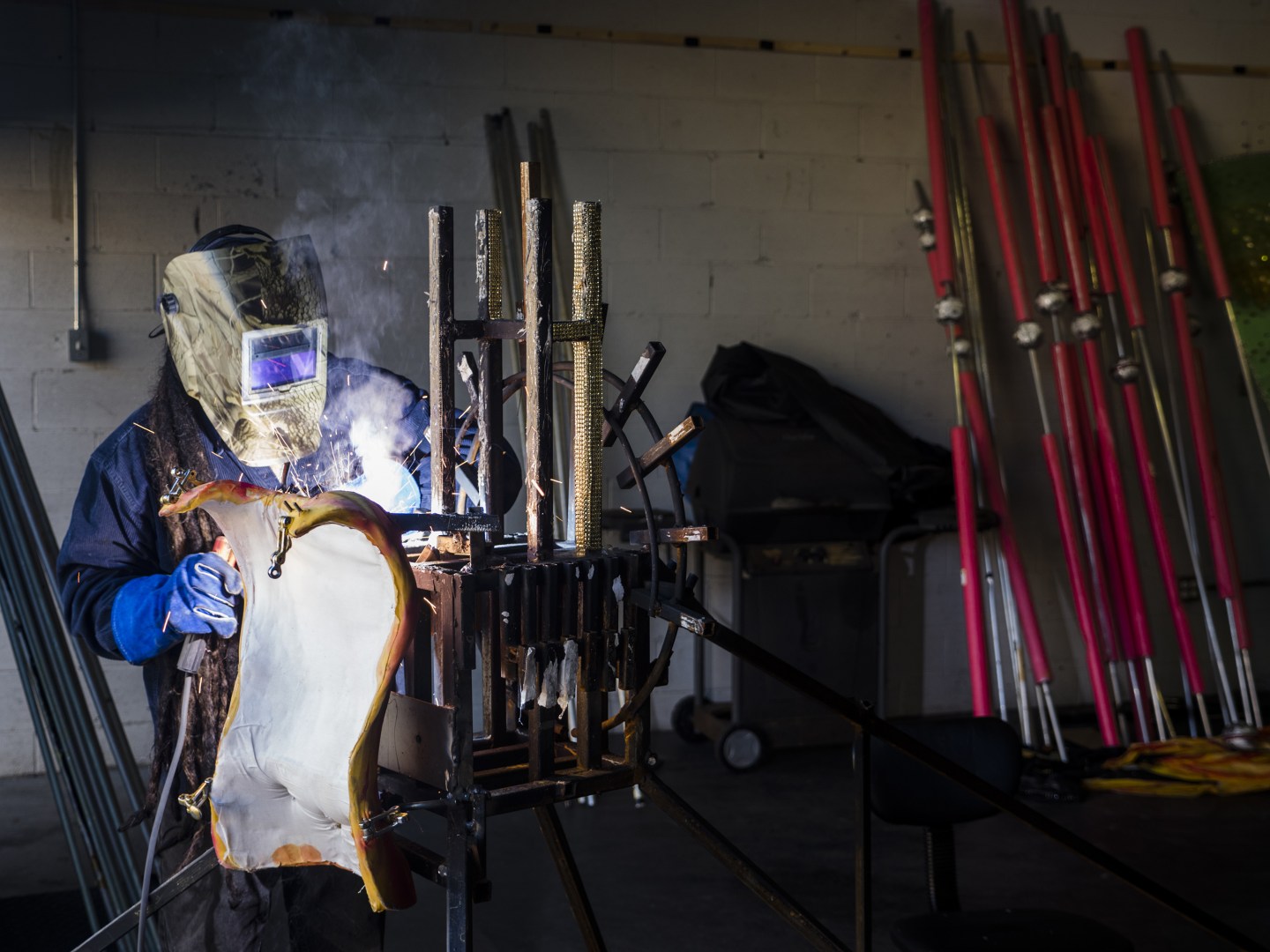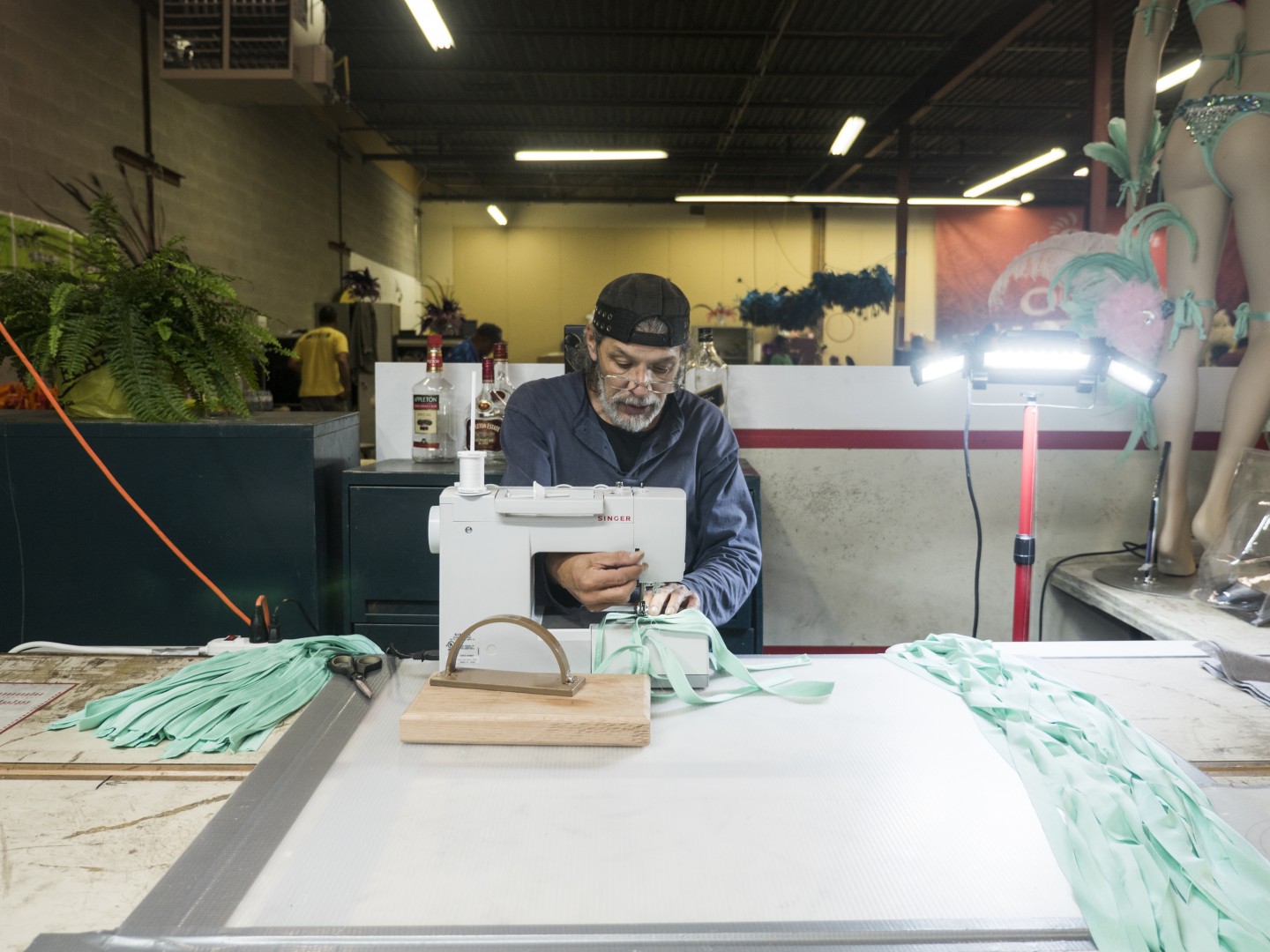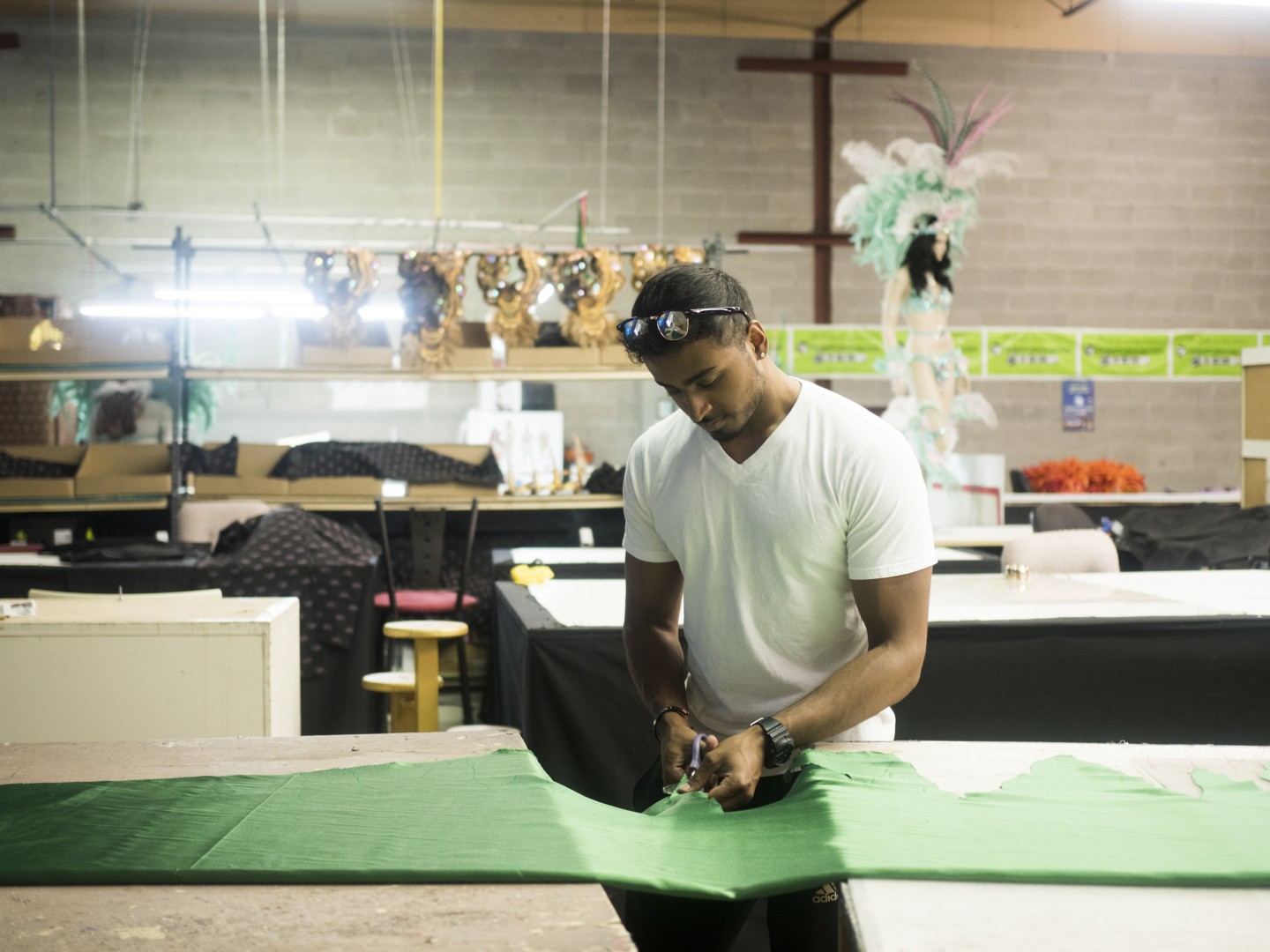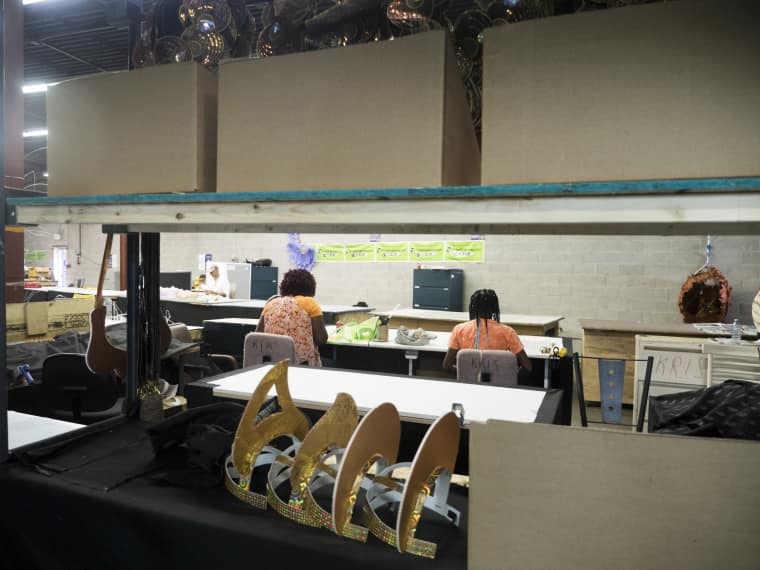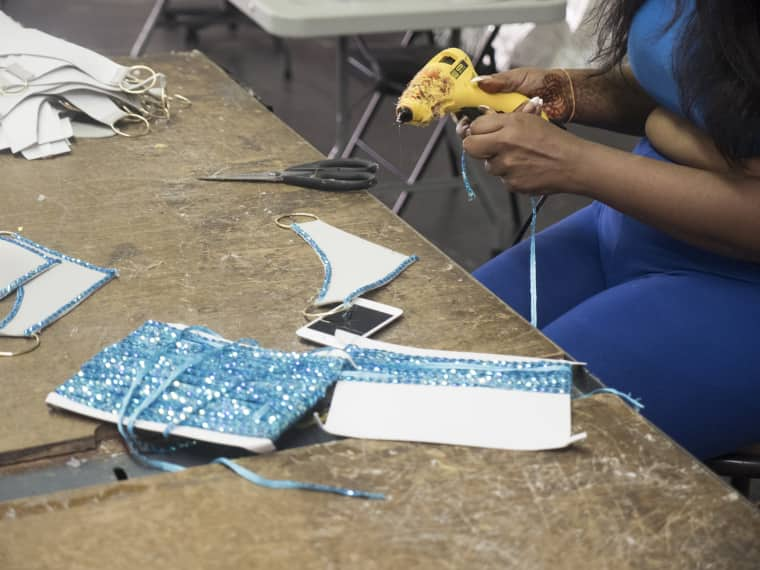 NAME: Flo King, Natalie Powell & Jenny Paty - Section Leaders
BAND: Carnival Nationz (Est. 2005)
2016 THEME: The Nest
How does each section in a band create costumes?
KING: [In Carnival Nationz] every section has to follow the theme of a bird so we chose a White Peacock. Each section has a few versions of the costume, and this year, we have a variety of wings in different sizes. Obviously, feathers are a huge thing for carnival so the more you have the better!
POWELL: It takes months of planning and changing designs before you can present something amazing. We started designing our section at the beginning of the year. And, honestly, we've already started planning for next year.
How has Mas changed from 30 years ago?
PATY: The style of costumes has evolved quite a bit, and the use of materials has changed as well — as it has with everything. We use a lot more feathers and gems than in years past and, of course, the costumes are getting smaller! There are also more options now so that there is something for every body type: before, you would get plain bottoms, but now you can pick between high-waisted, string, boy shorts. Wire bras are also really popular lately.
What has been like to watch soca music grow?
KING: The vibe you get from Carnival is overwhelmingly welcoming: everyone just wants to have fun. Nobody cares what you look like or where you come from. West Indian people in general are always trying to get you to eat, drink, and just have fun. I go to Trinidad Carnival every year and it's euphoric: you don't find that in any other genre of music.
"I always encourage everyone to play Mas at least once in their lives. It's a huge emotional and spiritual experience and can be extremely freeing — especially for women. It's more than a costume. — Sophia Rickston