Palmbomen II's Dreamy House Mix Is Just The Thing To Cool Down With
The Dutch producer will play a set at MoMA PS1's Warm Up this Saturday.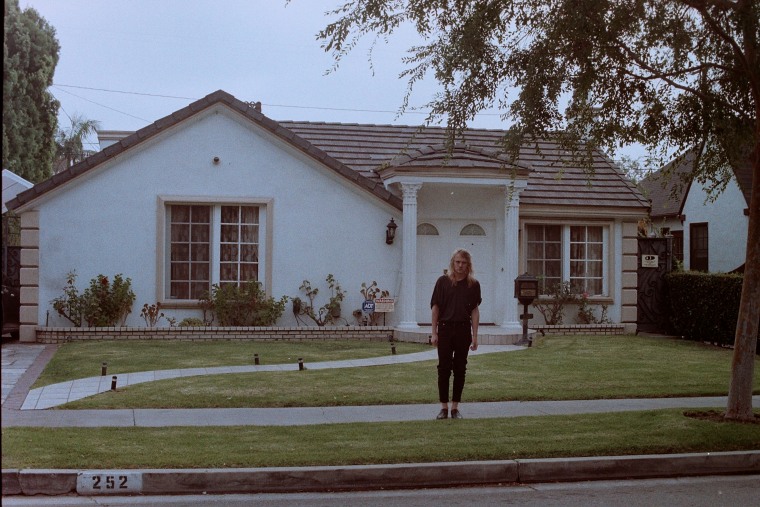 This Saturday, July 30, Dutch producer Palmbomen II will be performing at MoMA PS1's Warm Up show. In anticipation of his set, the 1080p artist has put together a minimix for The FADER, an eclectic collage of house tracks perfect for taking a break from the summer sun (very fitting, as "palmbomen" means "palm trees" in Dutch). Swirling eddies of synthesizers echo against loose percussive breaks, while sinuous melodies guide the mix along gently; the effect is dreamy, slightly nostalgic, and incredibly enjoyable.
Palmbomen II walked The FADER through his mix-making process over email: "20 minutes is pretty short so I decided to fill it up with songs that I don't have the ID from, [songs] that I found on USB sticks that people leave at bus stops, etc. Also some [upcoming] releases and little edits are hidden inside here. Most stuff is Dutch or [Belgian]." Personally, I've never happened across a USB stick at a bus stop, but if this mix is a result of such, I should start looking harder.
Palmbomen II plays MoMA PS1's Warm Up this Saturday. Head here for more info, and check out the rest of the lineup below.
Tracklist
01 - UNKNOWN ID
02 - K. Leimer - From One To Ten
03 - UNKNOWN ID
04 - Nux Nemo - Hirsoshima
05 - UNKNOWN ID
06 - UNKNOWN ID
07 - Incog Needle - Get Up (edit)
08 - UNKNOWN ID
09 - Neon Gemini - ♀
Warm Up lineup: July 30
Maya Jane Coles / I/AM/ME / London, UK
Jay Daniel / Wild Oats + Watusi High / Detroit, MI
Joey Anderson / Inimeg + Dekmantel / Jersey City, NJ
Palmbomen II / NON Records + Beats in Space Records + 1080p / Los Angeles, CA
Ohal / Styles Upon Styles / Brooklyn, NY