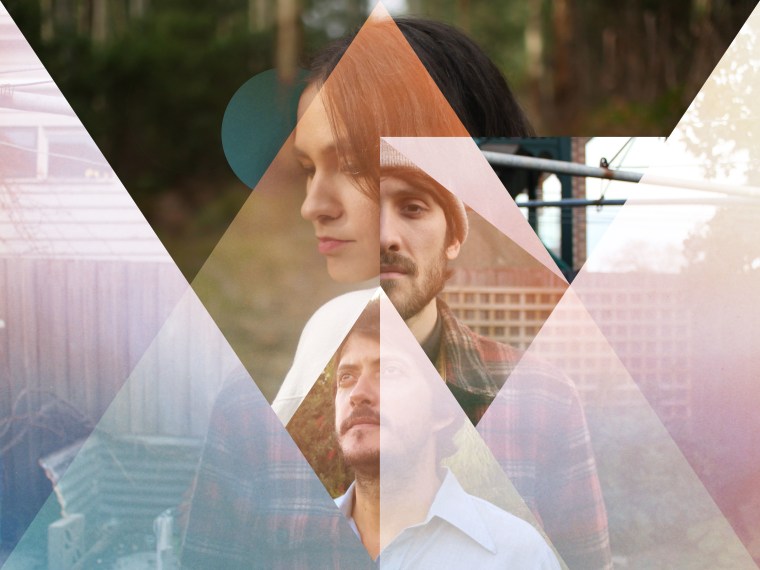 Melbourne electro-pop trio At/All are set to release their warm, sunny debut album Sun Dog on August 26th. In honor of the album announcement At/All is sharing "Deeper," a very smooth and groovy track that is filled with pure, heartfelt sunshine.
At/All's Matthew Nicholson explained "Deeper" and Sun Dog in an email to The FADER thusly:
"Deeper" is the underwater-warbly, tape-warm end product of many incarnations of an idea, and was the first track that we worked on together as a band. None of us are primarily electronic musicians, and this was, for all of us, a joyful foray into creating a dance-worthy, hook-laden pop song for shaking it to, any time, day or night.
Fucking out each others ideas and musical parts was the starting point, and refining these elements into some kind of an upbeat pop song was the end goal. We were both treading into an unfamiliar realm of electronic production, so really had no idea what we were doing, or what we would create. It wasn't until Lucy Roleff joined the process, a few months into our year of creating this record, helping to refine the song's structure and hooks, and adorning this and other tracks with her velvet voice and melodies deeper revealed itself to be the swoony pop creature you hear today, and we became three.