This Is What It Was Like Outside The Democratic National Convention
As Hillary Clinton became the first female presidential nominee, photographer Morgan Smith captured the last stand made by Bernie Sanders supporters.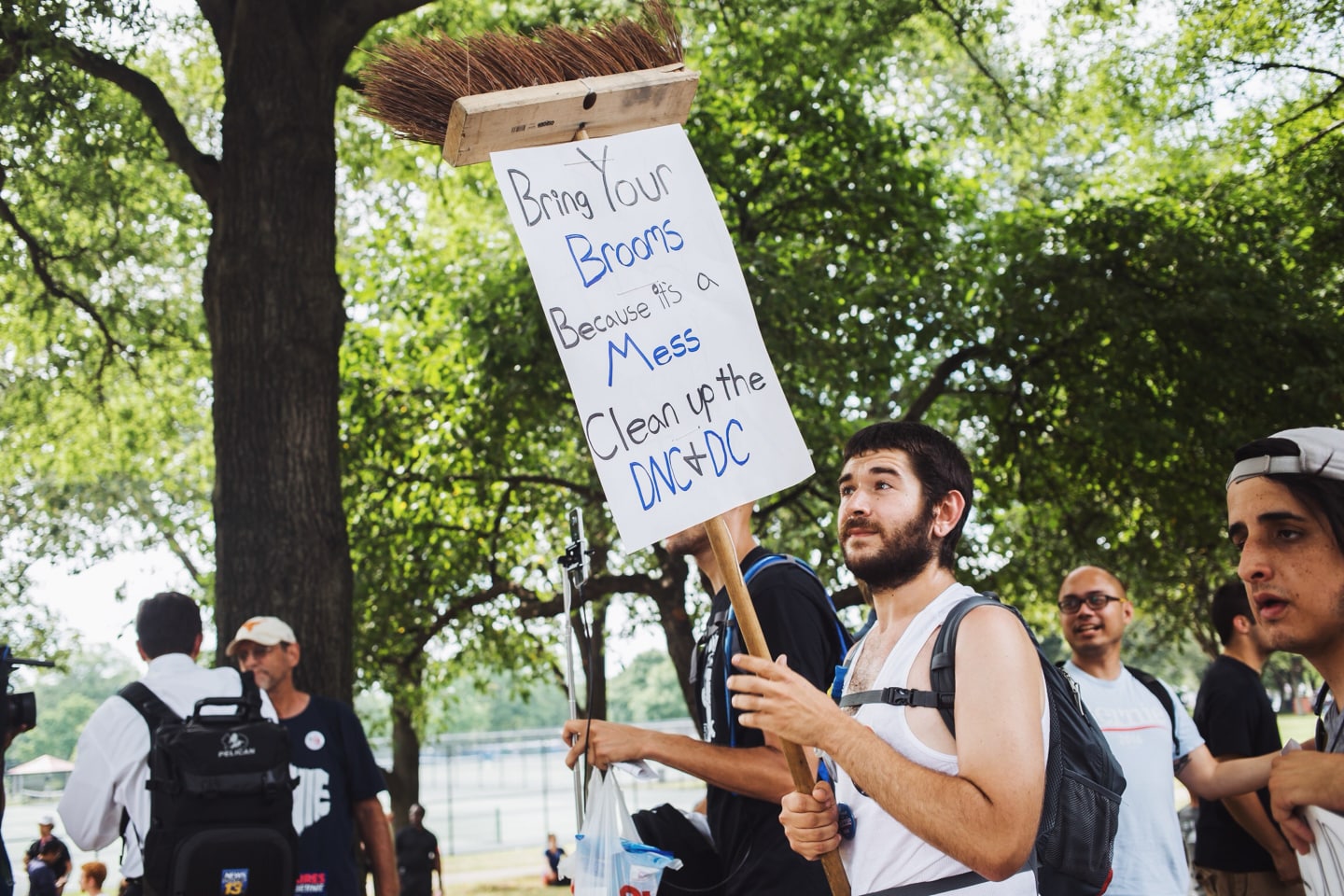 You can't escape history. That much was certain this week in Philadelphia, where Hillary Clinton — a former First Lady, New York State Senator, and Secretary of State — became the first woman to be nominated by a major political party. "I will be a president for Democrats, Republicans, and Independents," she said to rapturous applause inside the Wells Fargo Center. "For the struggling, the striving, and the successful. For those who vote for me and those who don't. For all Americans. Together." It was a history-defining night — glass ceilings be damned — and one that came at the end of a week that officially derailed Vermont Senator Bernie Sanders's gambit for the White House.
Outside of the convention, streets surrounding the arena swelled with consternation and Sanders's ever-loyal horde of supporters made their last stand. Signs of "HILLARY FOR PRISON" and "WE KNOW ELECTION FRAUD STOLE THE WIN FROM THE PEOPLE" colored the sticky Philadelphia air. Nary a Clinton apologist was in sight. Here, in her own words and images, photographer Morgan Smith recounts her experience at the 2016 Democratic National Convention.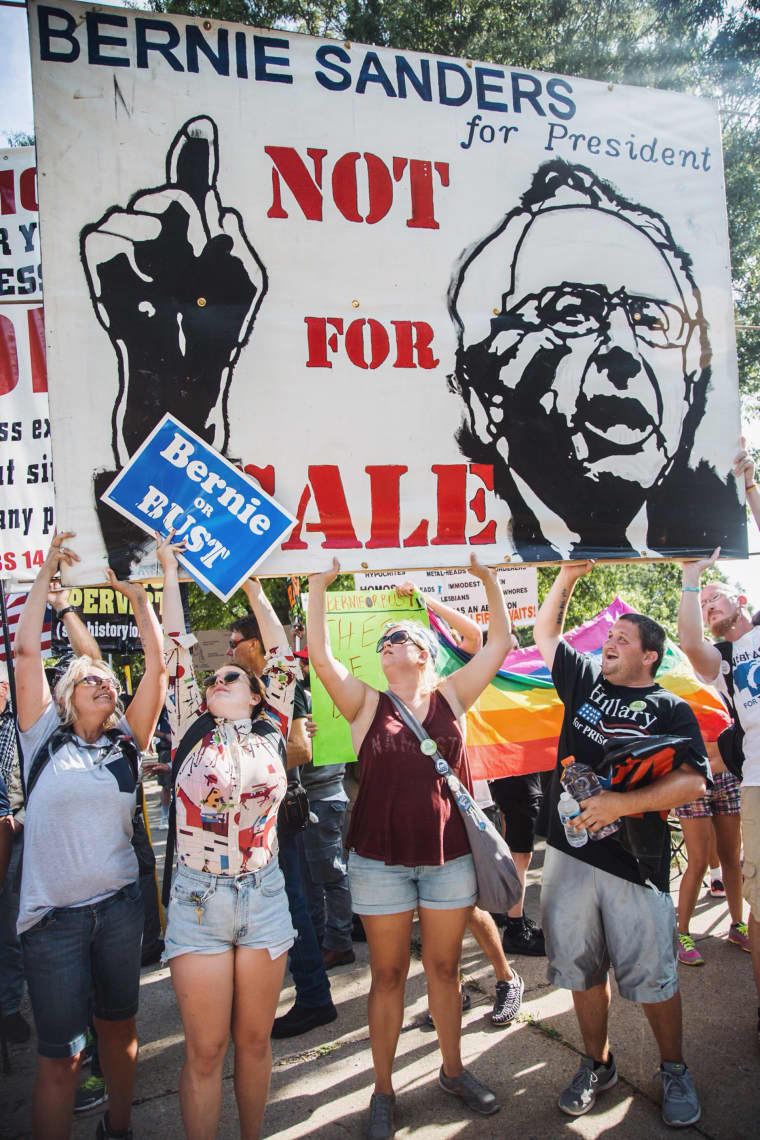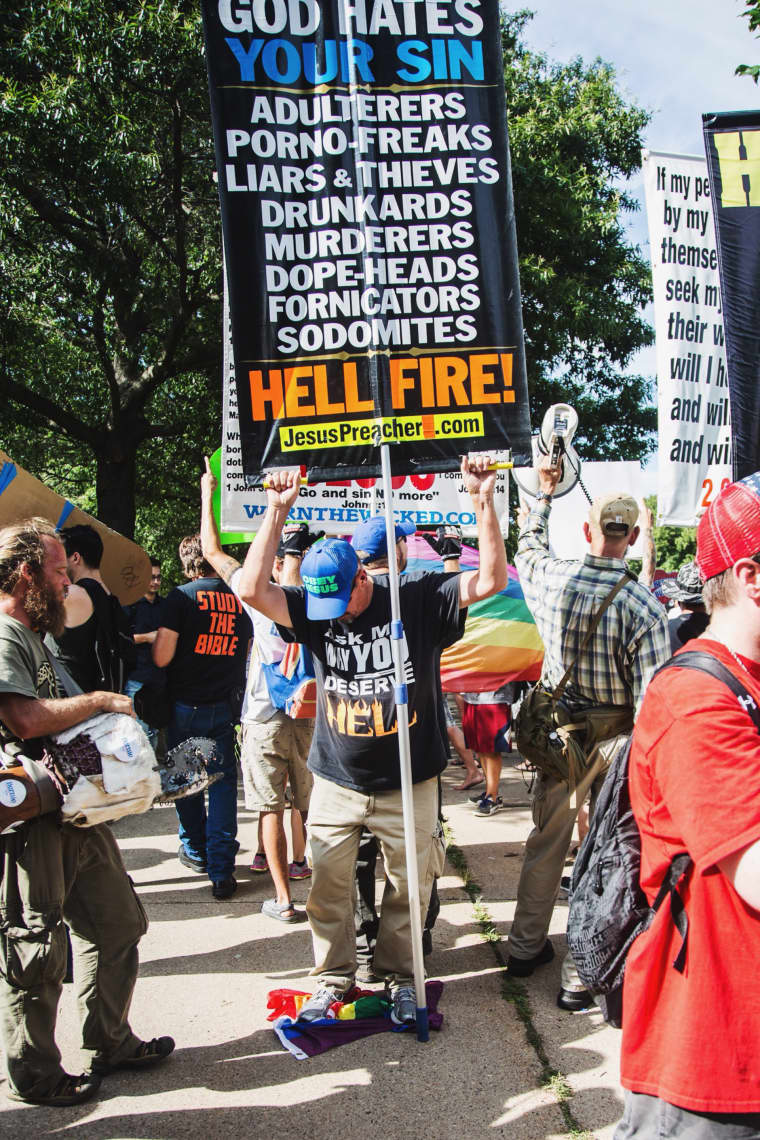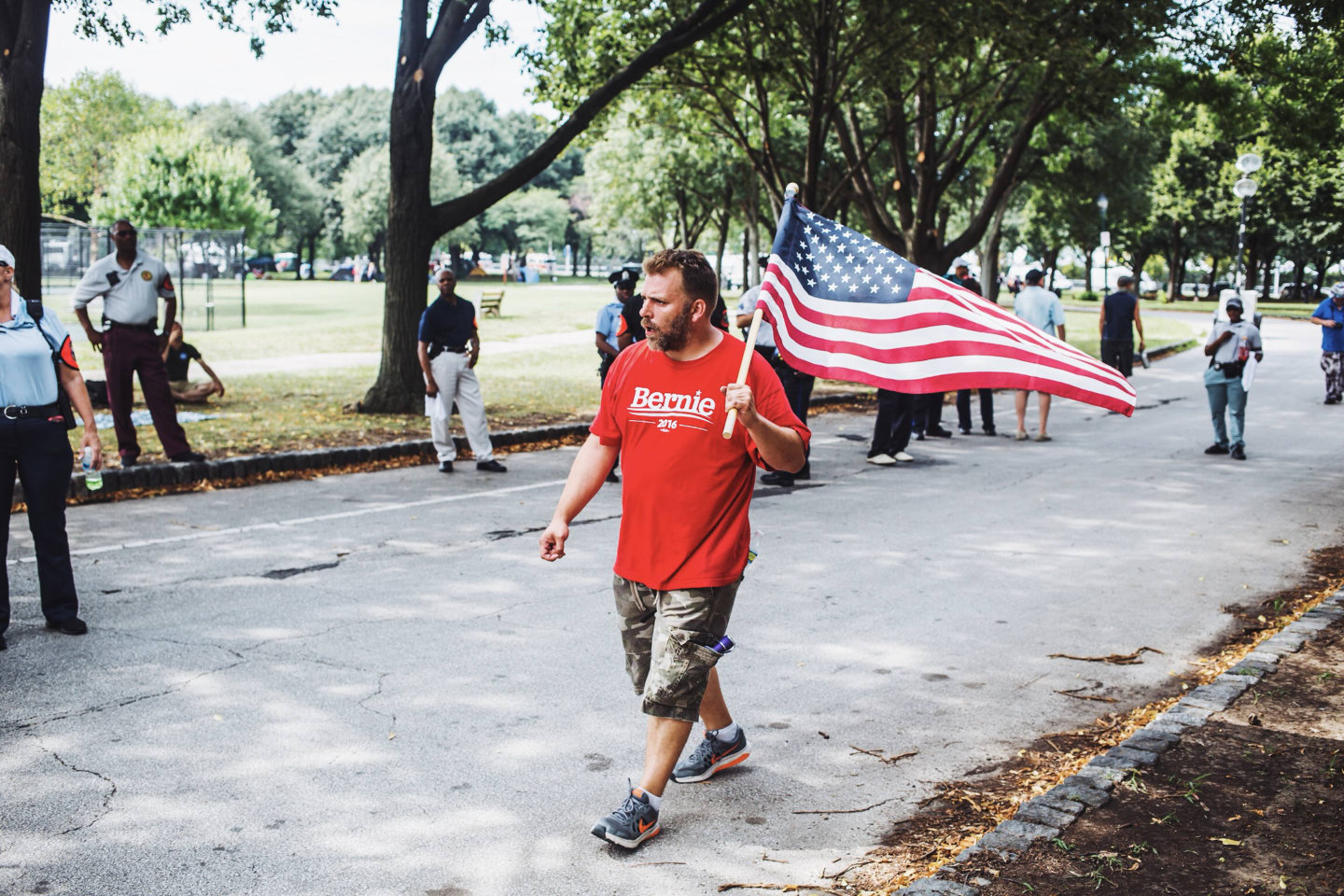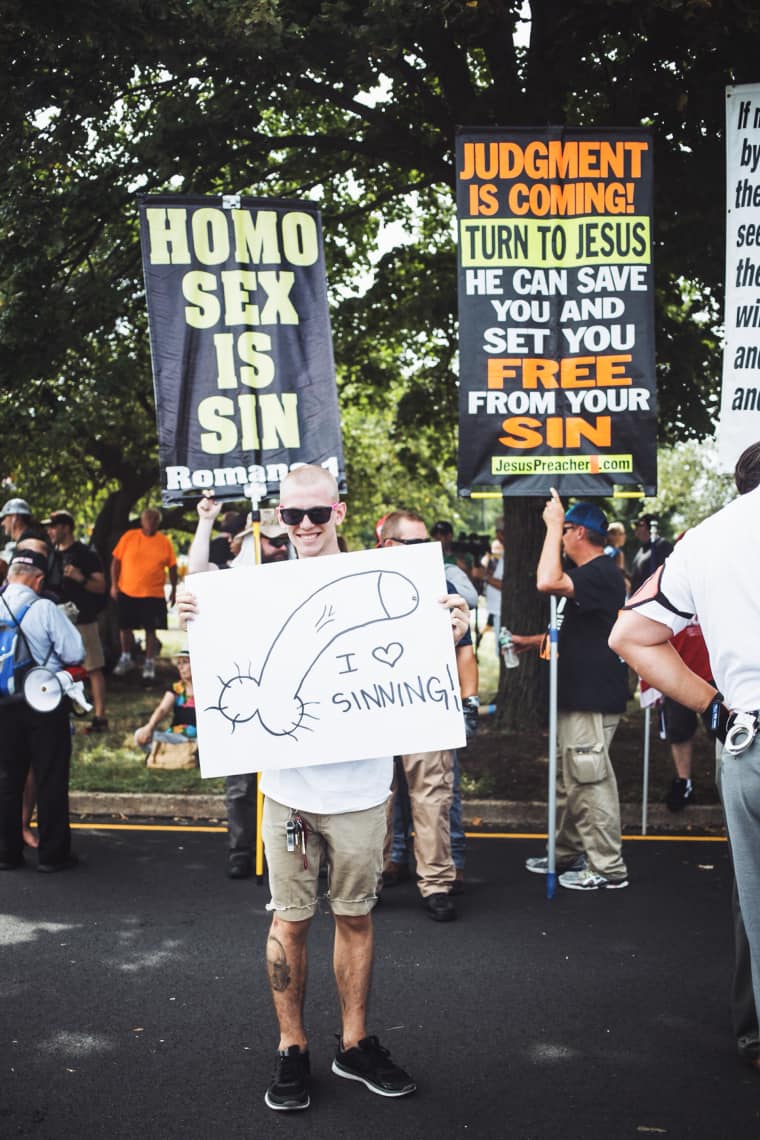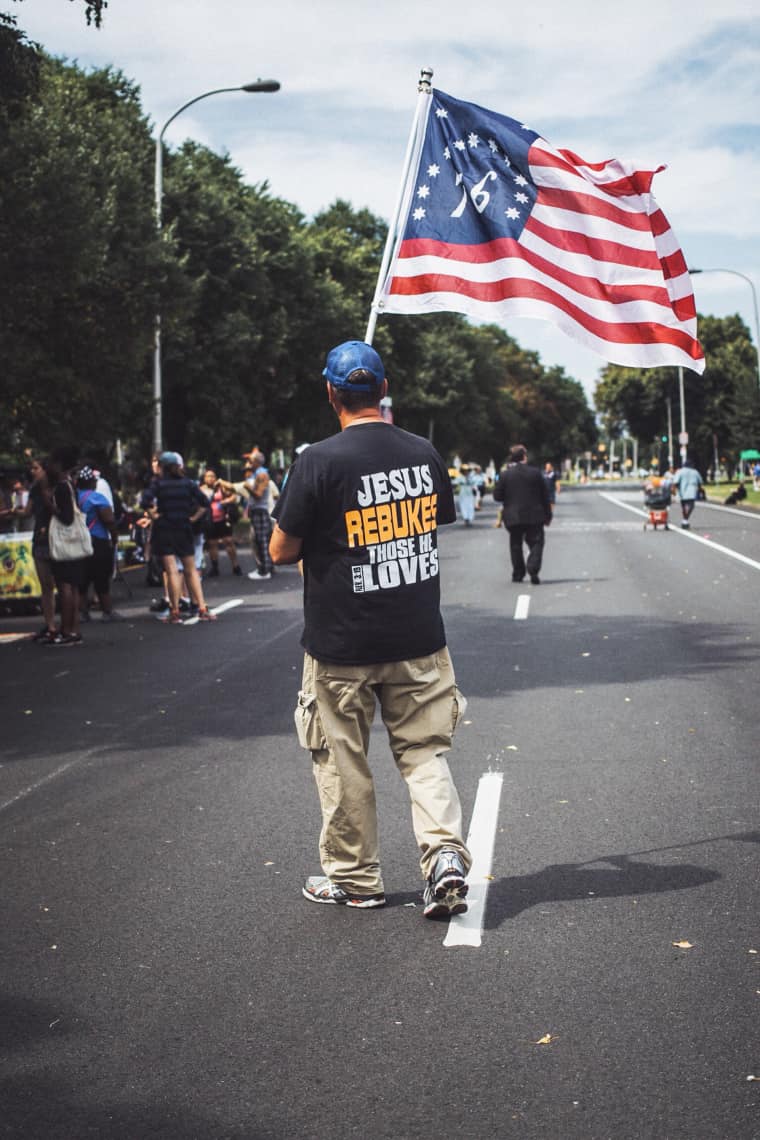 MORGAN SMITH: On Tuesday, the delegates were counting the votes. It was the day to be at the convention. Everyone outside was a Bernie supporter and very against Hillary. Mostly everyone was getting along; there was no clashing, except for the guys there with the big signs that said "HOMO SEX IS SIN," "JUDGEMENT IS COMING. TURN TO JESUS," "AMERICA — TIME FOR YOU TO BLESS GOD," and all that shit. It was some Christian extremist group. There weren't any pro-Hillary supporters; it was all pro-Bernie. Either that or Jill Stein or another third-party candidate, but mostly "Bernie or Bust" kids. Most people were right outside the gates of the Wells Fargo Center, where the convention is. There's a park right next to the subway station, and everyone was just lined up against the fence, so they could see the delegates coming in on the buses. Everyone was screaming at them about how rigged the whole system is and to vote for Bernie. That was the main purpose of them all being there: to get to the delegates before they went in.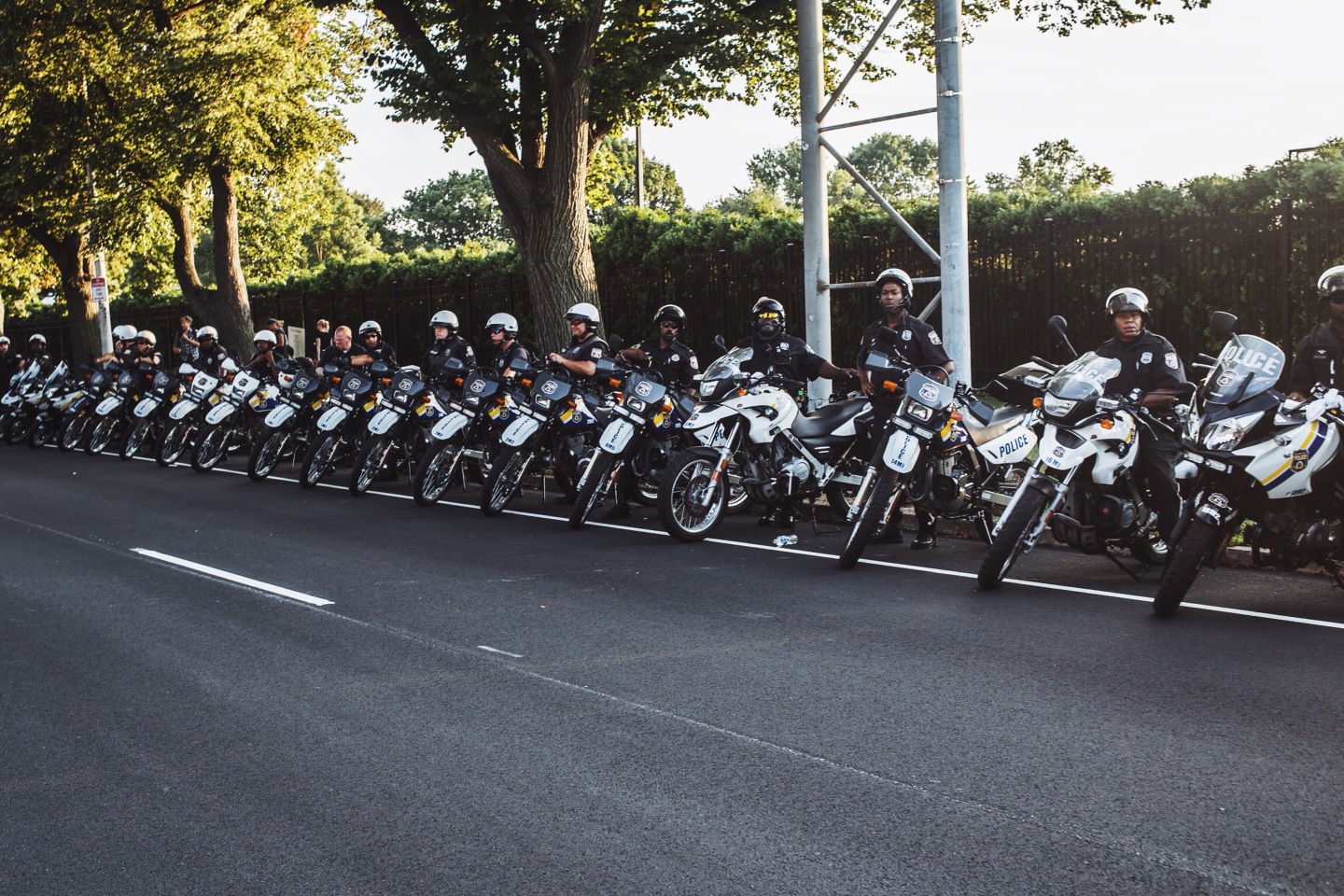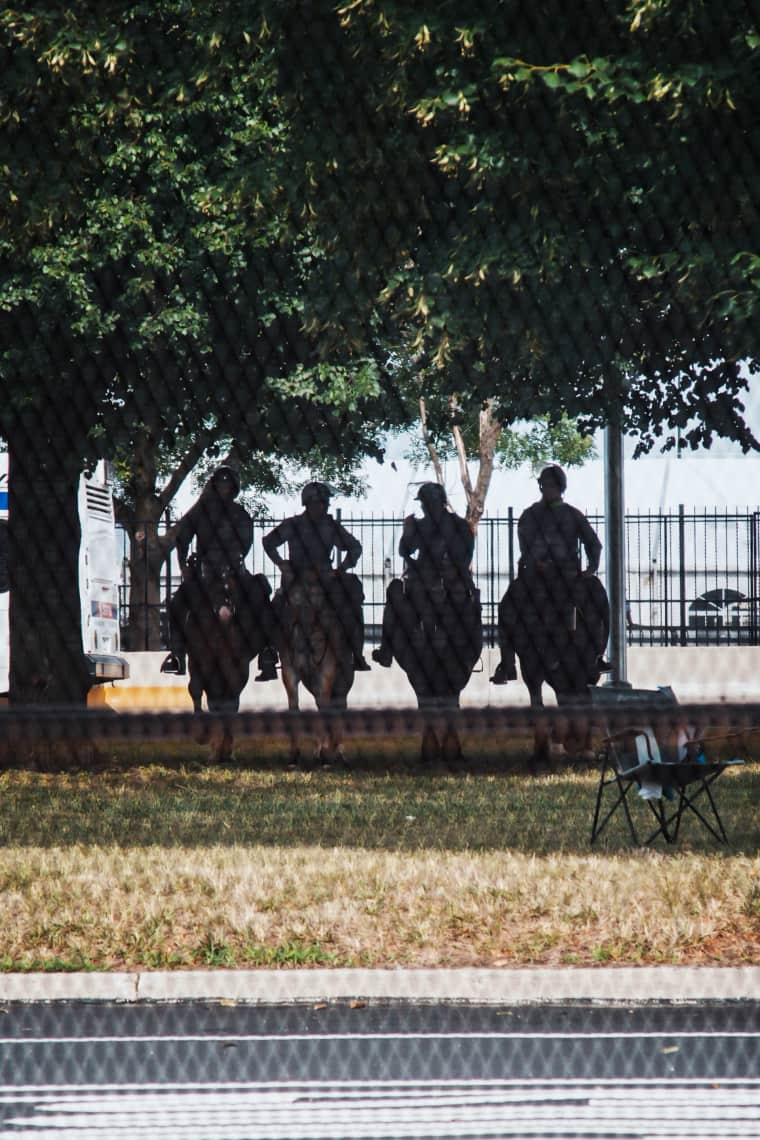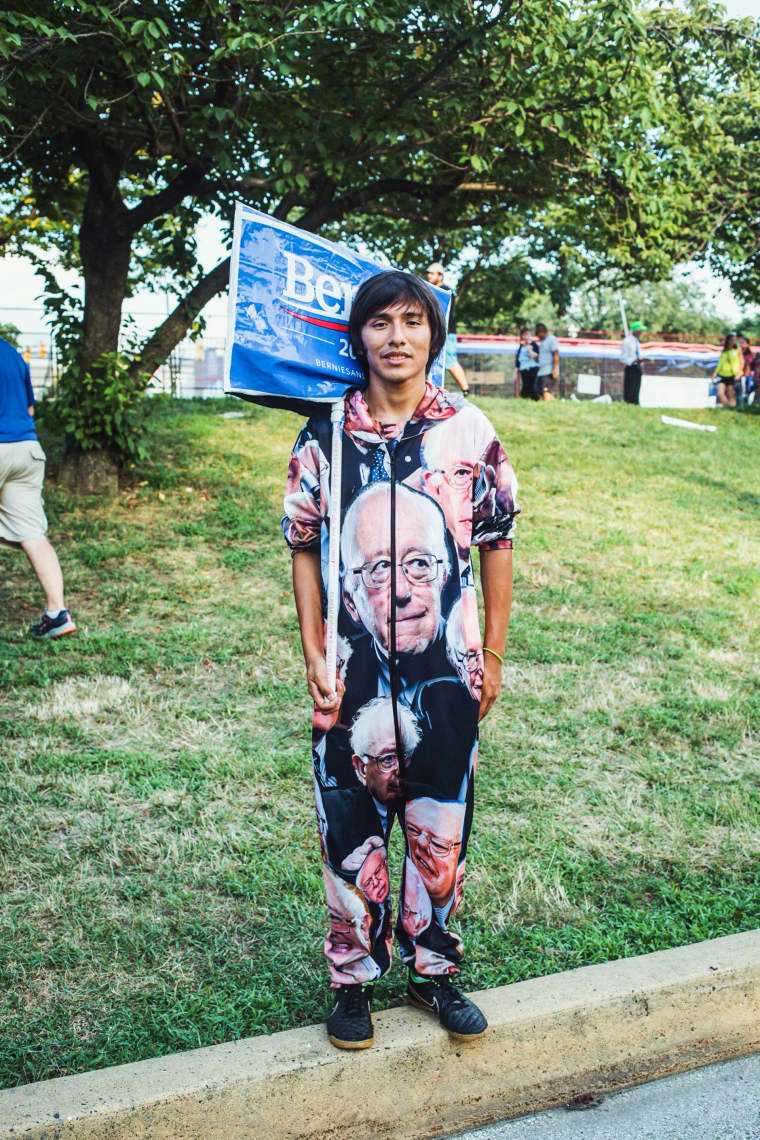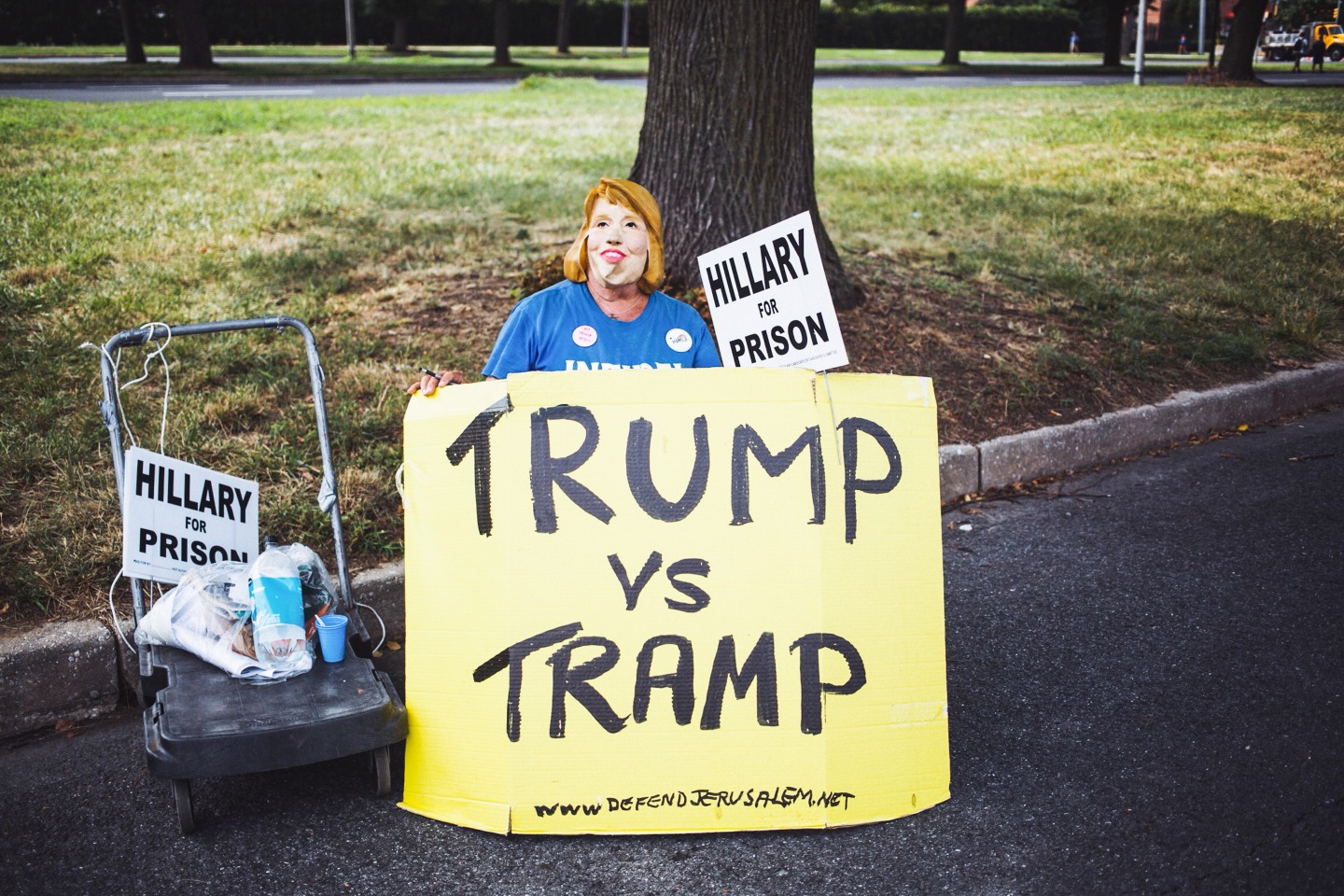 The most interesting thing that I saw this week was on Tuesday. This lesbian couple was fighting a Christian group over a gay pride flag, and the group kept saying it was their flag and everyone was trying to snatch it back from them. But it actually was the group's flag — they brought it specifically to step on it, and eventually did. The cops were there, and had to protect them from getting harmed, because people will get physical. So the cops are yelling at people surrounding the group, but they weren't the ones preaching hate. It was really ironic — getting reprimanded for not being cool with hate speech. I saw one Trump supporter who was walking around on the outskirts, with a shirt and a hat on that said "Make America Great Again." But he was too afraid to get close — I think he thought his friends were going to be there; like, other pro-Trump people. He was trying to judge from outside the park what was going on and if it was safe to go in. I saw him walk around the park at least three times, but he never ended up coming and talking to people. That was really funny. I actually talked to one Bernie supporter; I told him how I thought there were going to be more Trump supporters here protesting against Hillary or Bernie, and his exact answer to me was: "Well, you know they can't organize."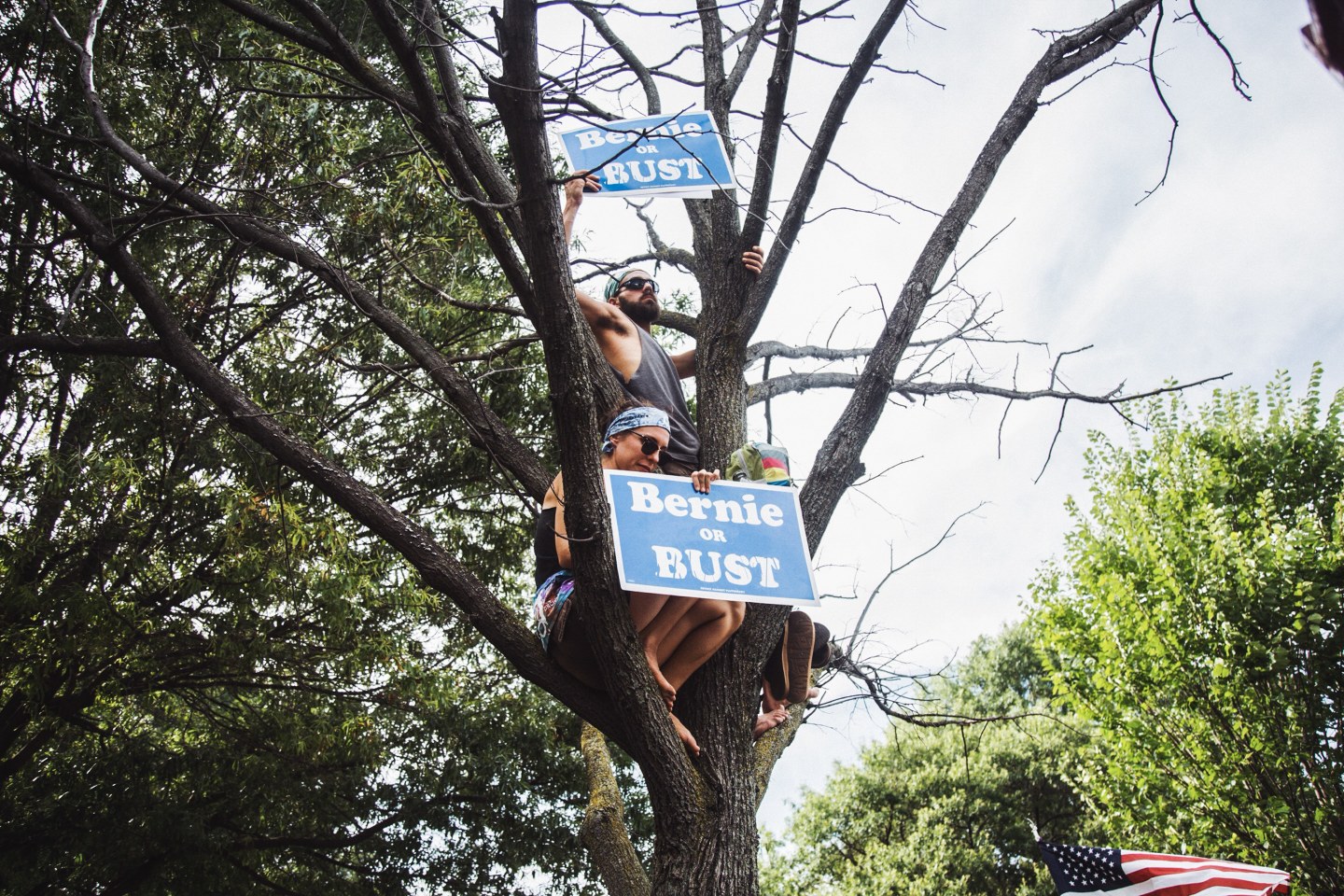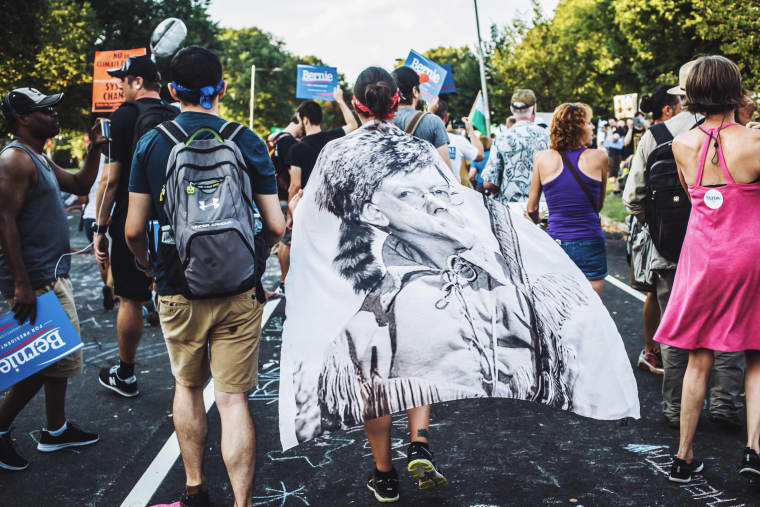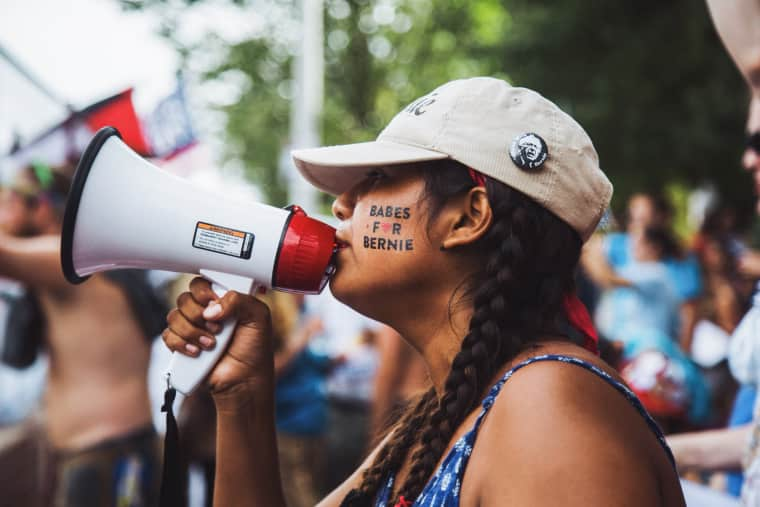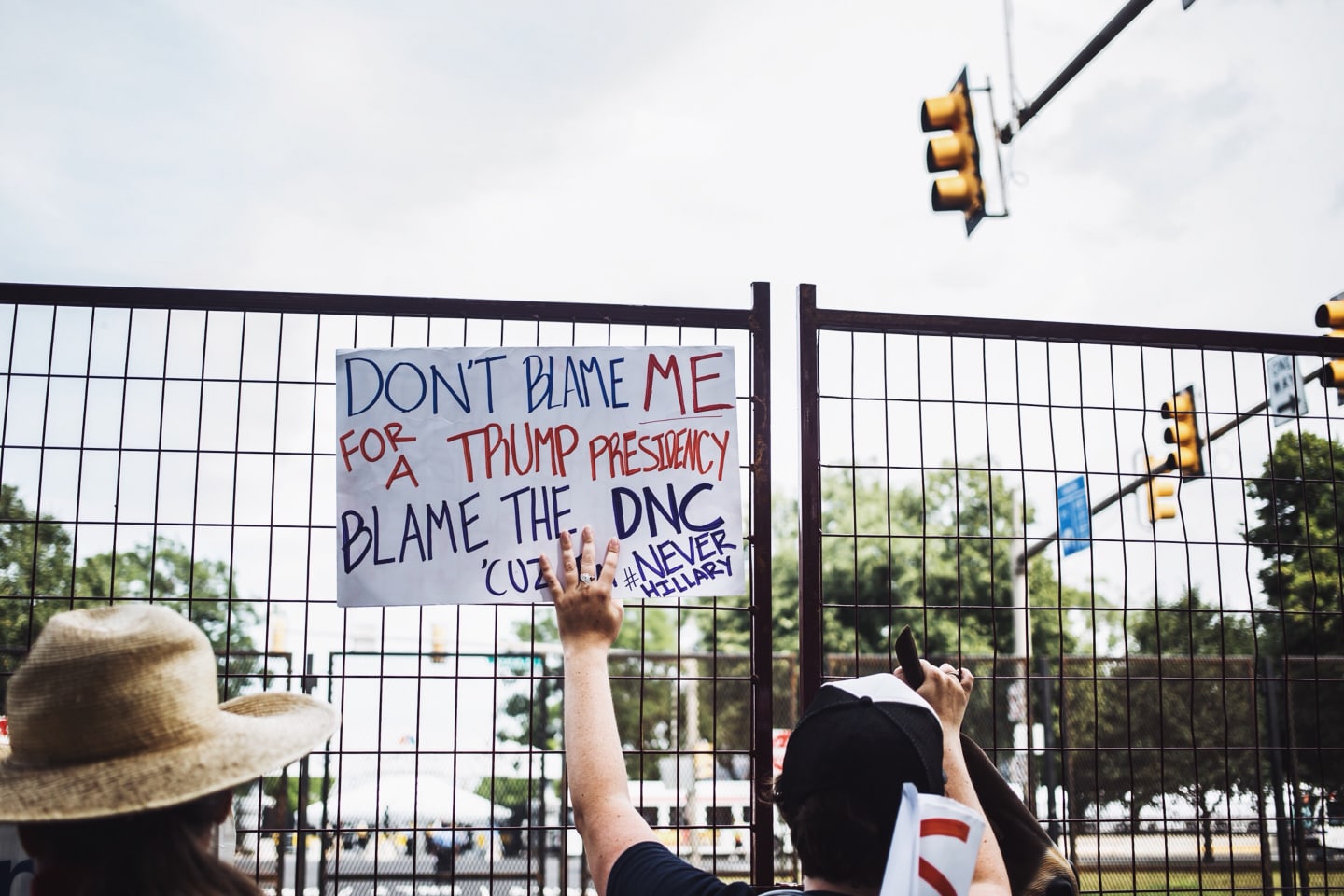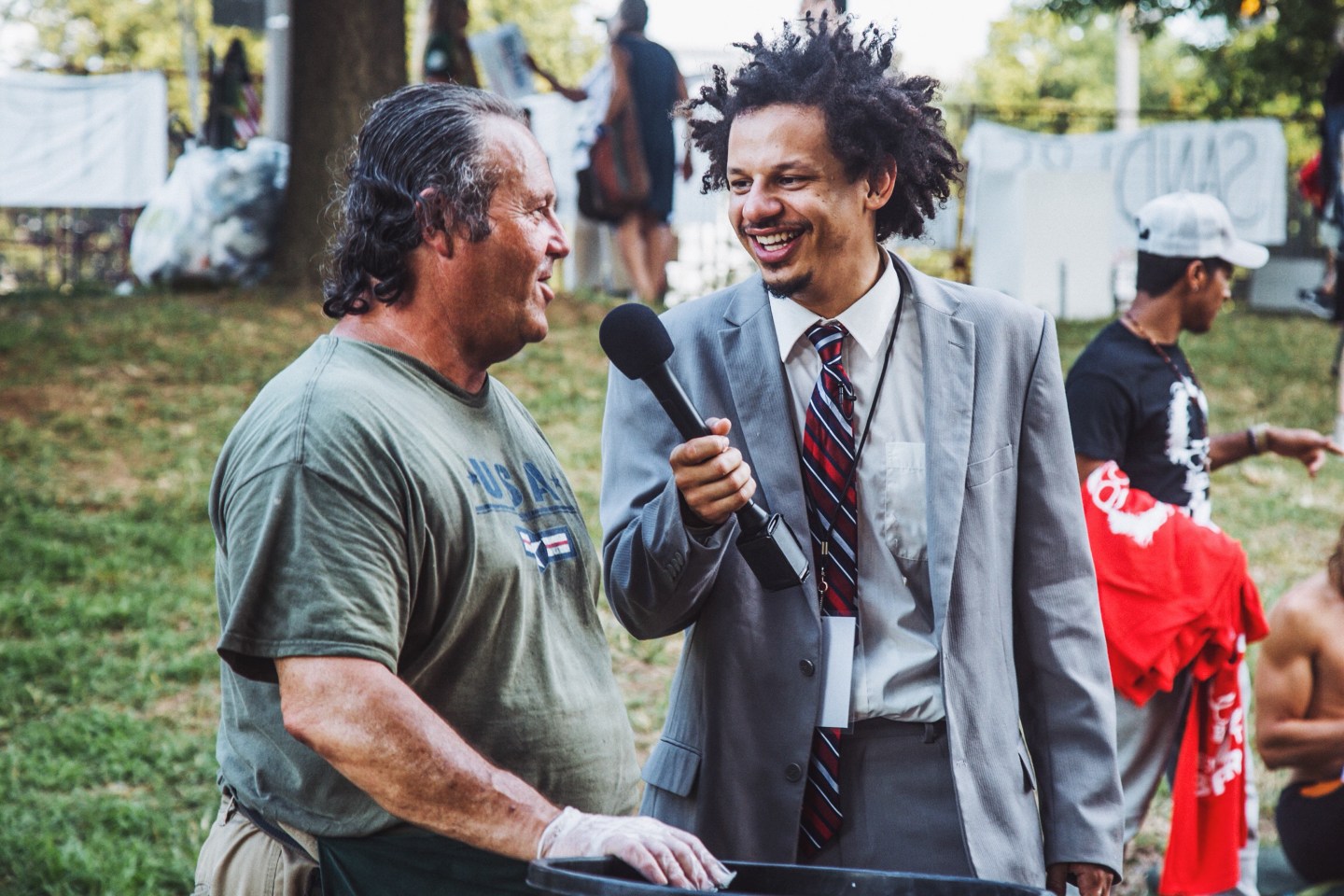 Vermont passed, so there were obviously people inside of the convention who were also very pro-Bernie and anti-Hillary, but obviously the majority — based on how they all voted — were mostly for Hillary. And then, the people outside, it was just a lot of frustration: people who are tired of their voices not being heard and it not mattering who they vote for because they believe the whole system is rigged and that Hillary was going to win this from the beginning. People seemed like they felt hopeless and they don't know what else to do.