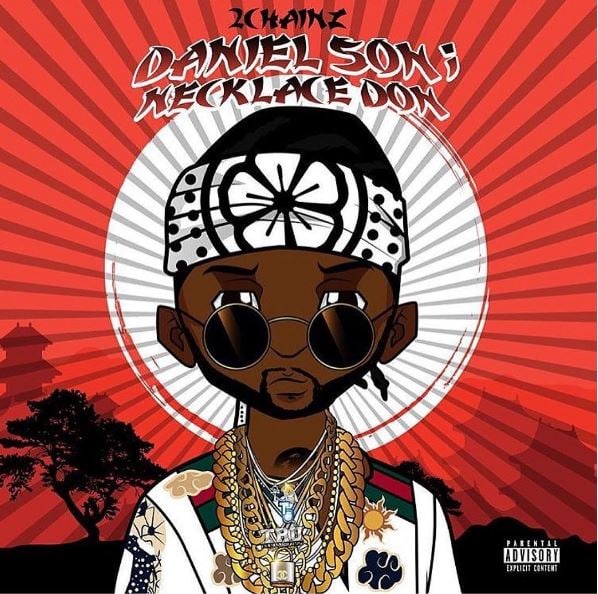 Last night, 2 Chainz announced his second solo project of 2016 by sharing a screenshot of a text message conversation with Drake. The cover artwork for Daniel Son; Necklace Don plays on the Karate Kid theme of the title, and features a cartoon 2 Chainz wearing the same headband as the main character in the film but with considerably more jewelry around his neck.
2 Chainz hinted in the text message conversation that the upcoming project could be an Apple Music exclusive and may feature the Drake collaboration which was the initial subject of the text conversation.
Update (8/3 9:17 p.m.): 2 Chainz has shared the full tracklist for Daniel Son; Necklace Don. The project features guest spots from YFN Lucci and Drake and production from TM88, DJ Spinz, and K Swisha. See the tracklist below.