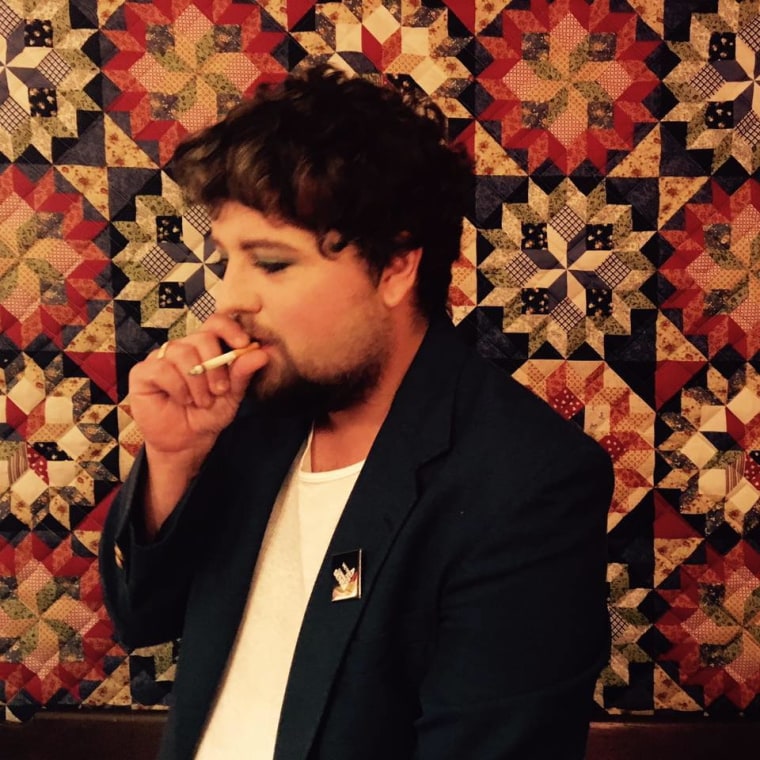 R. Cole Furlow released Brain Holiday, his debut full-length as Dead Gaze, back in 2013. On the record, Furlow tossed aside lo-fi tendencies in an effort to make a full-blown pop record. It worked.
Three years later, Furlow's gotten married, moved back to his hometown of Oxford, Mississippi, and recorded another gorgeous pop album from the comfort of his living room. It's called Easy Travels, a title that does a little more than hint at the serenity inside. There's nothing but love on this record — it's even in the album art, which is a photo of an embroidery Furlow's grandmother made in 1987.
The first track on Easy Travels, premiering today, is "Constantly Happy," a song that's so joyous that its soaring ELO-style chorus (I really wanna tell you/ all that's on my mind/ I really wanna love you/ till the end of time, goes Furlow's bright, calming voice) literally snuck itself into my dreams last night. "I want people to feel the feeling that they felt when they first heard Polaris on ['90s television show] Pete and Pete," Furlow wrote to The FADER. "The nostalgia from picking up the guitar and loving a pop song for the sake of being pop, because that's all it is."
Keep your ears peeled for more of Dead Gaze's perfect indie pop, your soul needs it. The album's out August 26 on Ernest Jenning Record Co., preorder it here.
Watch the trailer for Easy Travels:
Dead Gaze Tour Dates:
8/12/16 - Jackson, MI - Martin's Restaurant & Bar
8/19/16 - New Orleans, LA - Gasa Gasa
8/21/16 - Birmingham, AL - TBA
8/22/16 - Athens, GA - Caledonia Lounge
8/26/16 - New York, NY Record Release show - Rough Trade w/ King Stork
8/27/16 - Hamden, CT - The Space