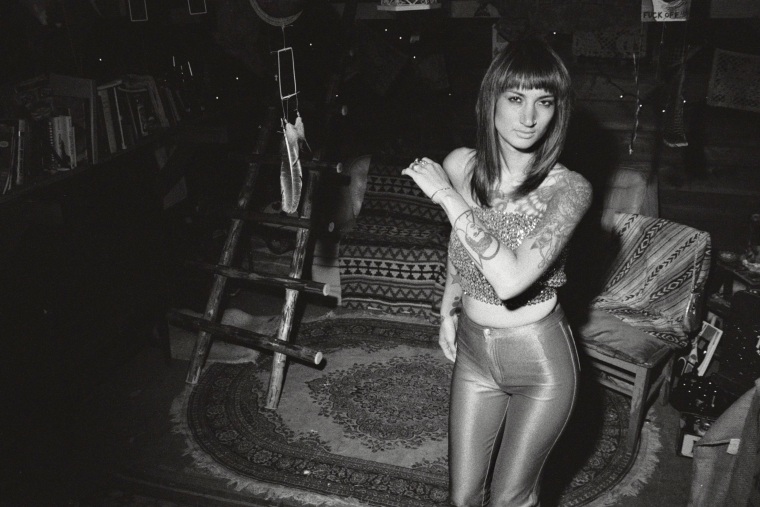 It's the perfect time for Portland artist Luz Elena Mendoza a.k.a. Y La Bamba to release a song like "Libre:" in a year full of political strife and pervading uncertainty, the message of a common thread connecting us all resonates. Taken from her new album Ojos Del Sol, out September 2, "Libre" – which means "freedom" in Spanish – joyfully ambles along on bubbly folk melodies and its dreamy bilingual narrative.
"This song was written inspired by a movie called Princess Mononoke," Y La Bamba wrote to The FADER over email. "I watched it for the first time from start to finish last summer and I was so moved by the story and connected to the message. This song is about universal love, and resting in freedom through the chaos. I have always felt that the darkness is our teacher to guide us into being leaders and healers for ourselves and one another. Through the discomfort in life we find strength, and humility through self awareness. This song is to reconnect and be free from fear."
Check out Y La Bamba's tour dates beneath our stream of "Libre" below.
Y La Bamba tour dates
8/25 - High Dive, Seattle, WA
8/26 - Revolution Hall, Portland, OR
8/28 - The Chapel, San Fransisco, CA
8/31 - Moe's Alley, Santa Cruz, CA
9/1 - Sophia's Thai Kitchen, Davis, CA
9/2 - Henry Miller Library, Big Sur, CA
9/4 - Hotel Congress, Tucson, AZ
9/6 - The Resident, Los Angeles, CA
9/7 - Soda Bar, San Diego, CA
9/10 - Mous Tache, Tijuana, MX
9/11 - Soho, Santa Barbara, CA