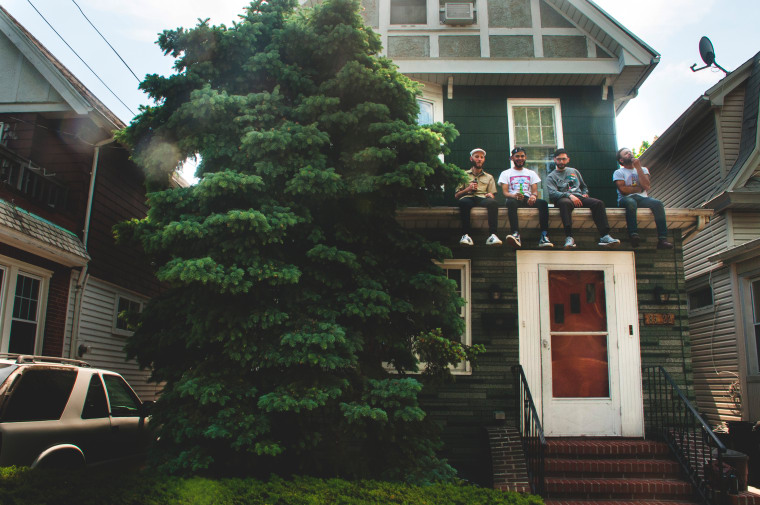 Nothing More To Say is the debut album from Queens, New York's The Frightnrs, a four-piece band that's embracing old school rocksteady vibes. The Frightnrs's lead singer Dan Klein died as a result of A.L.S. this past June, and this record is a testament to the band and the late musician's ability to mix bright, creative twists with classic reggae.
Premiering today on The FADER is "Dispute," the last track on Nothing More To Say, and the most downtempo of the album's 11 songs. Don't wanna go, sings Klein with bittersweet delicacy over sparse, calm percussion, but I can't un-know/ what you have shown to me.
"With the content and the bare bones, empty mix of 'Dispute,' it's the darkest song of the record," The Frightnrs wrote in a note to The FADER. "It's also the end, rightfully so. It is about what seems to be a never-ending argument; a push and pull that inevitably does end. The type of loneliness you're left with when the once obsessive romantic lover is now a mere stranger whose name you can't remember."
Listen below. Nothing More To Say is out on Daptone September 2 — preorder it on iTunes here.