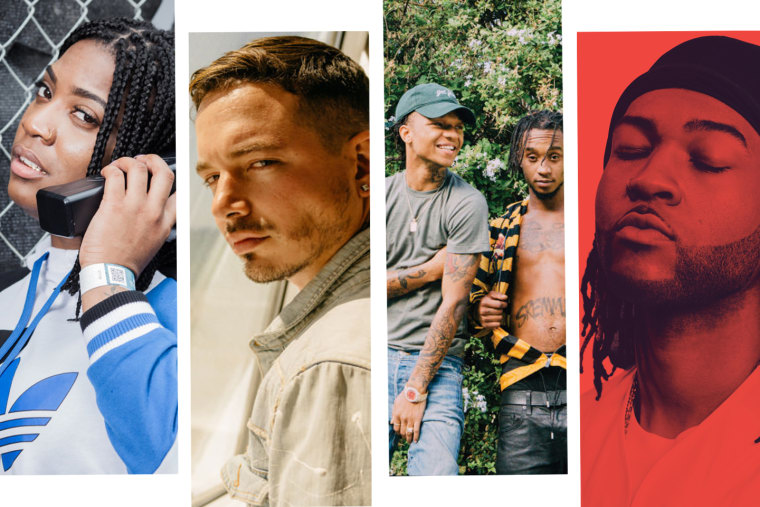 1. What's your favorite song on Rae Sremmurd's Sremmlife 2? So far ours is "Black Beatles," and it's not just because it features Gucci. This one just sounds eerie and weird and completely perfect. Feel like Mike Will has been watching a lot of Twin Peaks lately.
2. PARTYNEXTDOOR's PND3 is out and it's got some gems. "Joy" is part jazz club serenade, part power ballad. Definitely better than the Jennifer Lawrence movie.
3. The uncredited hook kind of sounds like Kreayshawn, but it's Kamaiyah's glowing guest spot that makes E-40's "Petty" pop all the way off.
4. On the urgent-feeling "3D," London artist Gaika spits over barking synths and a stomach-churning rhythm: This is my city and these are my streets/ In a state of emergency.
5. We've spent the past week obsessing over J Hus's "Playing Sports." As ever, he crisply straddles grime, rap, dancehall, and even winks a little at afropop. The SoundCloud release is a perfect song — equal parts witty, boastful, and self-deprecating.
6. One-time FADER cover star and general heartthrob hit-maker J. Balvin has a new album out. Even though "Malvada" is the Spanish word for evil, the single's sultry beat reminds me of "amor."

7. "GIRL IN A RUT" — a new collaboration between little-known, unreally good teen soprano Embaci and DEDEKIND CUT — is completely devastating. It's part of Embaci's forthcoming collaborative mixtape with both NON and NAAFI which, let's face is, is probably going to slay us all.