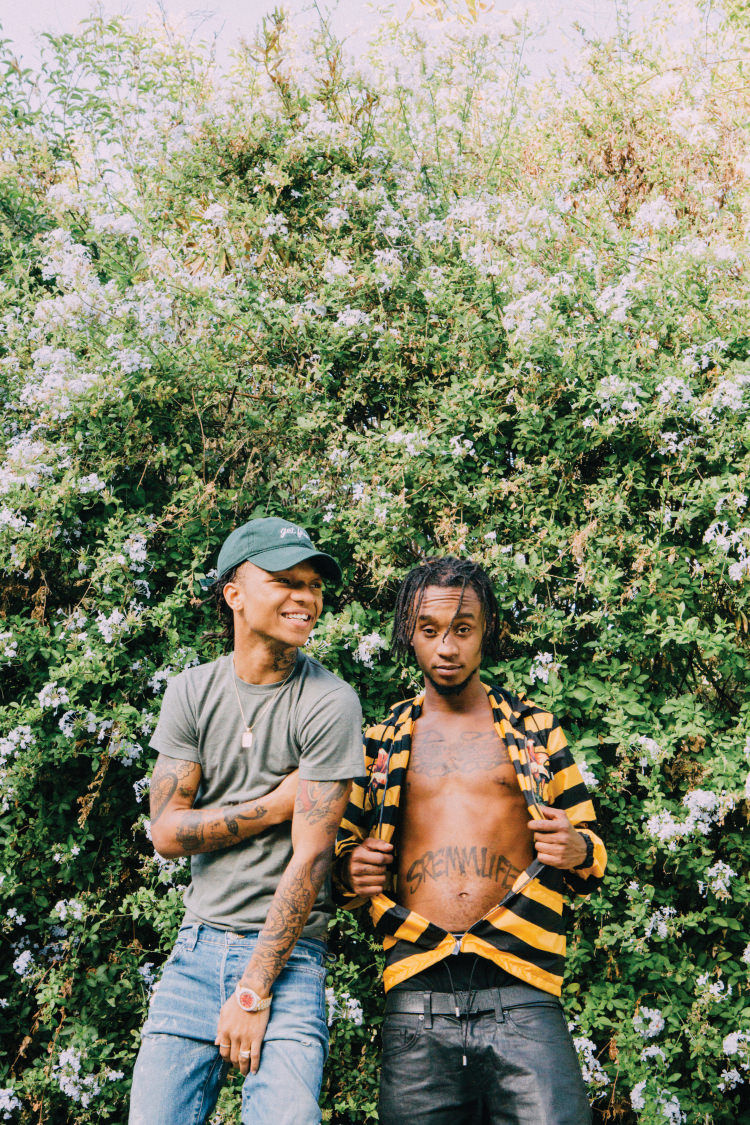 A source familiar with the situation told The FADER on Friday afternoon that both members of Rae Sremmurd, Swae Lee and Slim Jxmmi, are working on solo projects, with no plans on embarking on solo careers. According to the source, the two projects might get a tandem release together in the future.
Swae, the younger half of the duo told Complex that he's been working on solo project called Swaecation. Jxmmi has a similar project he's been working on called Uncle Jxmmi.
Swae is quoted in the Complex piece, describing his solo work as "a retarded project called Swaecation." He says that he currently has eight tracks that are good enough for the album and that Katy Perry also recorded one of his songs. "I wrote this track and she laid it and it's pretty dope. It sounded pretty dope. She got a lot of style," he said.
In the same piece the other half of the duo, Jxmmi, played down any solo efforts. He said he feels the "whole industry is trying to separate us," and that he'll never release his own solo cuts "because I don't want to satisfy the world like that."
Read The FADER's Rae Sremmurd cover story and the entire Complex interview. Watch Rae Sremmurd play at The FADER Fort Presented By Converse and explain the Olympics below.