13 Halsey Fans On What Her Music Has Taught Them
On the final stop of the New Jersey artist's Badlands Tour, we talked to fans who braved the 100 degree heat in the line at Madison Square Garden.
The lights went down and fire-red lights flashed on the screen, as Halsey fans roared. It was around 9 p.m. on a Saturday night at Madison Square Garden. The crowd took out their phones, ready to catch the first sight of the New Jersey singer. Dressed in a black bralette and baggy pants with boots, Halsey appeared and opened with her brooding Badlands hit, "Gasoline."

Three songs in there was a small hiccup: "It wouldn't be a Halsey concert if something didn't go wrong," she told the crowd of screaming fans before walking offstage. "I'm not going to continue this show unless it's perfect for you and it's perfect for me." But two minutes later she was back, and the crowd showed her plenty of noisy love.
By the time she performed with "Haunting," she had nearly everyone in Madison Square Garden with their hands in the air. I'm begging you to keep on, Halsey and her fans sang. Then later, towards the middle of the show, she told a story about seeing Ed Sheeran in concert at Madison Square Garden years ago. "On the train ride home, I looked up and saw the sign for Halsey Street," she told fans, noting that it was that night that she decided to become a musician. "And now I get to perform here."

There was a sweet throwback moment when she sang the first verse of the first song she ever wrote — "Ghost" — a capella. She turned the tempo back up by bringing out production duo The Chainsmokers and performed "Closer," before closing the show with "Colors." As the song came to an end, blue and pink confetti filled the venue. Halsey had one last thing to say to her fans before she left the stage: "I love you guys so much."
For our fourth installment of the Plus Ones series, presented by StubHub, we caught up with some Halsey fans outside MSG to find out what they've learned from the Badlands babe.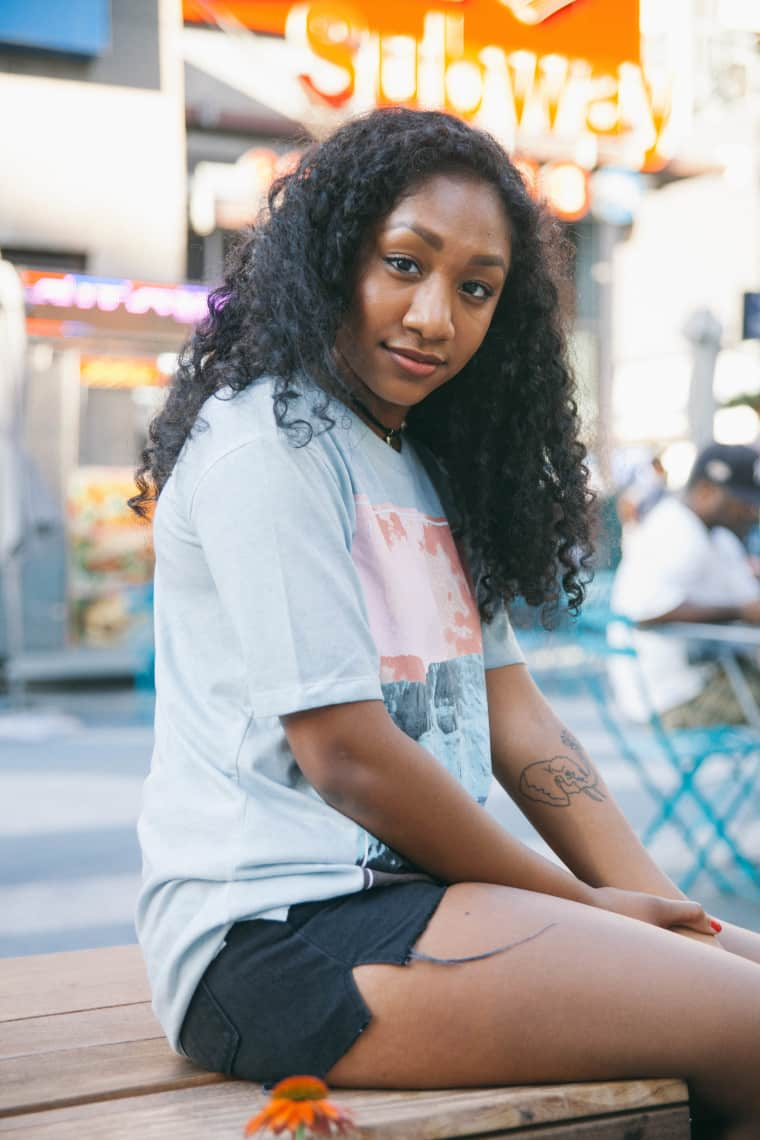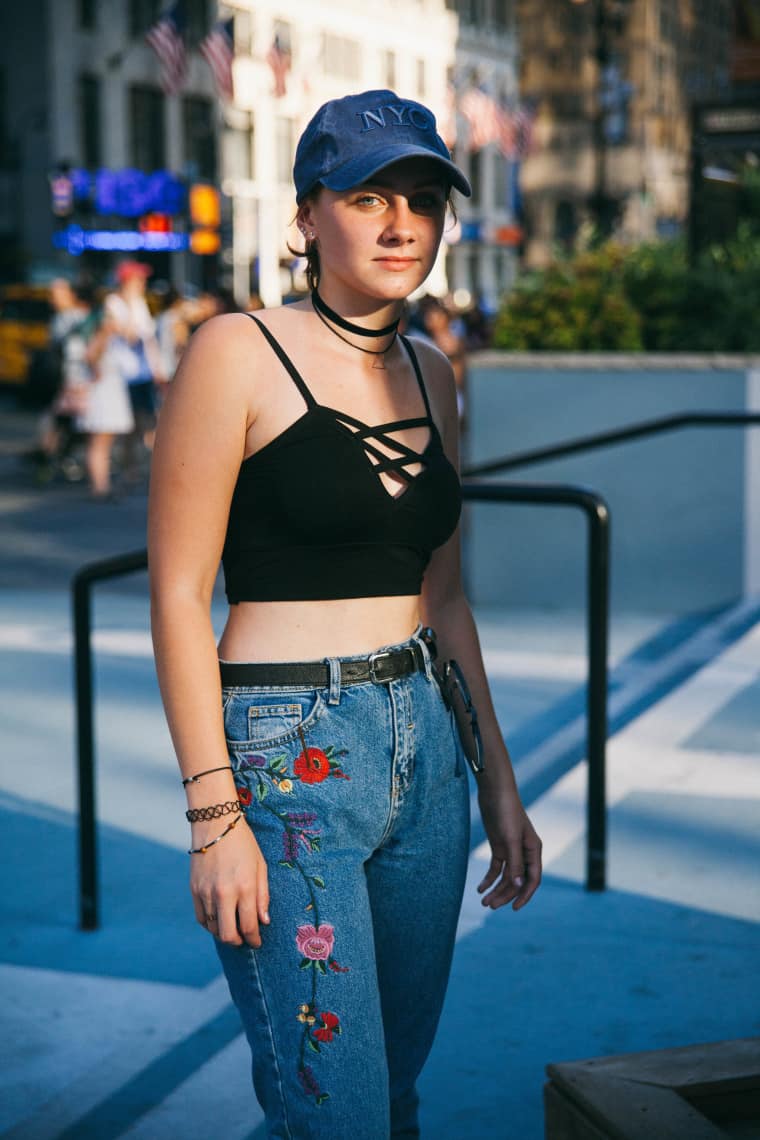 What has Halsey taught you?
Asia: Not a lot of artists talk about this but when you're at a concert, you're being surrounded by people who love the music, who are sometimes just there for the opener. But when you all feel the music, and you all feel it at the same time, it's like an unexplainable emotion and feeling. Halsey's like, "This is your safe zone, this is where you feel like you can be yourself."
What made you want to see her live tonight?
Hailey: Our friend got us into her and I've been listening to her for a few years now. We just saw her last night in Boston. We saw her last night, went home, slept, drove here this morning and we've been waiting. Last night, we had general admission. Tonight we have seated seats so it's a little less hectic than it was last night so that's awesome. Obviously Madison Square Garden is ridiculous to sell out. And for Halsey to sell it out — just being able to see her grow as an artist is just so incredible. She's such an inspiration, and a strong woman.
Marley, 19, and Stephanie, 20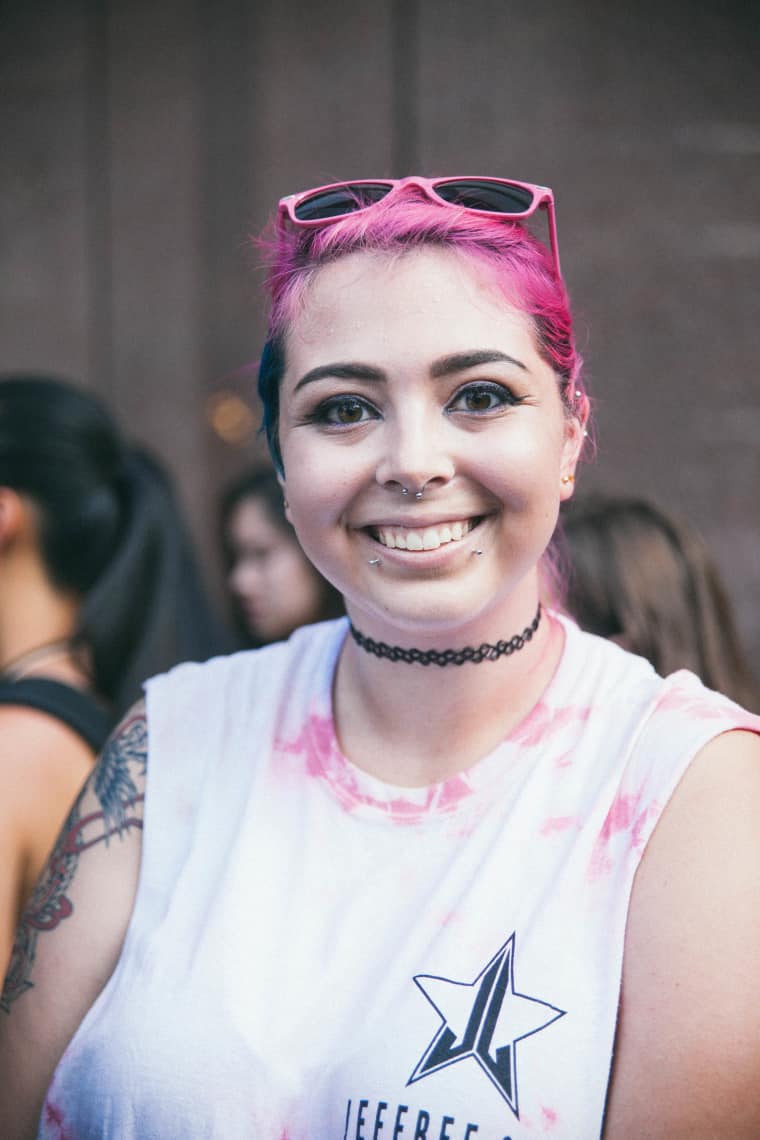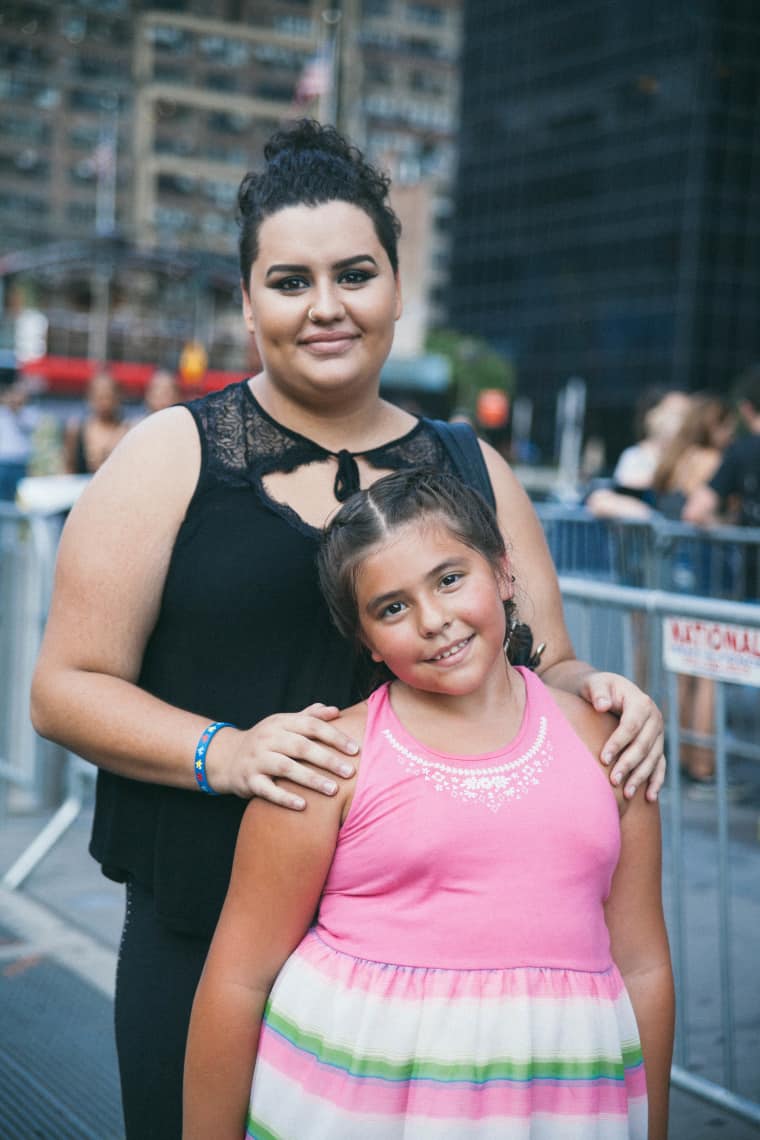 What has Halsey taught you?
Marley: Her music came to me at a time in my life when I was really struggling with making friends and I had just moved schools. I went to four different high schools. It was really, really hard. I don't know how much it taught me but it felt like I was struggling and it's an angry album. It's a sad album, and I was sad and angry. I was having trouble making friends. I was getting bullied a lot. It all worked out. It's fine now but [Halsey's music] felt like a friend almost. It was there when people weren't, which sounds fake deep but it was true.
What made you want to come see her live tonight?
Stephanie: I've been a fan of Halsey maybe four years. So this is my first time seeing her in concert. It just never worked out before. Either I was away when she was touring or I didn't have enough money to buy a ticket but you know, go big or go home for your first show, Madison Square Garden.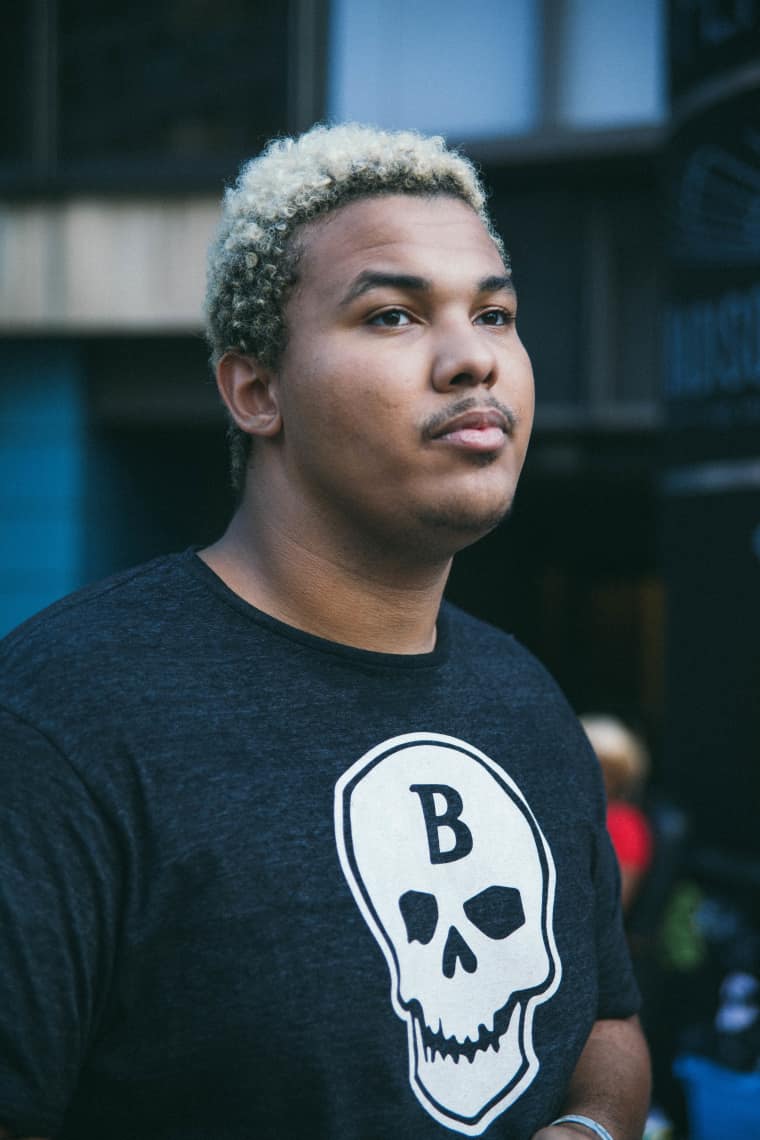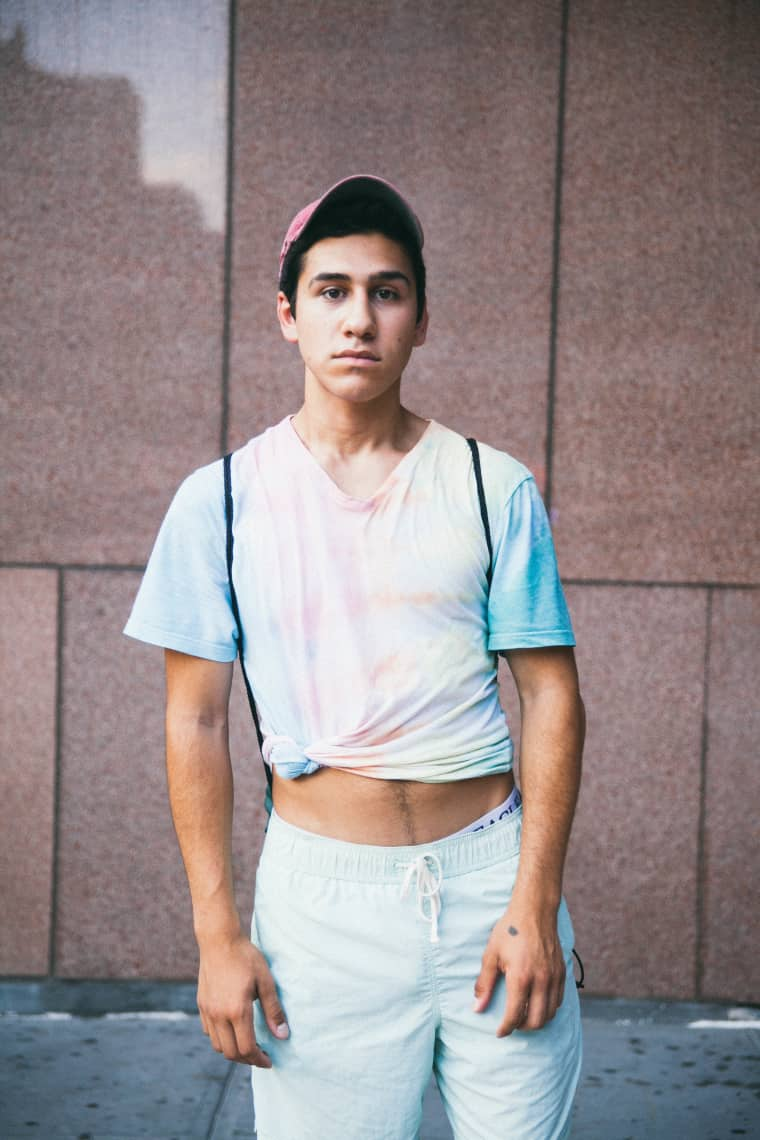 What has Halsey taught you?
Gabriel: She's a phenomenal artist and she's made a big impact on my life, especially with her music and her image and her activism. As a fan —and somebody who is also LGBTQ, plus a person of color who also suffers from mental illness — it was really important to come out and show support to an artist who's shown so much support to the community. I feel like she's what the music industry needs right now. She's revolutionary, and a lot of people hate on her and give her a lot of shit — and it's entirely unnecessary. She's just a 21-year-old girl trying to make it like I [am]. And she inspires me even more because I'm also a singer and a songwriter. I want to be able to do that same thing: make it to the point that I can sell out Madison Square Garden. [I want to] meet her and say, "You know, you've done this for me. You've helped people like me." So you know, it makes me wonder what the slightest thing I can do to help pay her back. Even if it's buying a ticket, merch, her album, whatever. It means the world for us.
What made you want to see her live tonight?
Joe: I really like her — me and my sister do. I had extra money and the tour just opened so we were like, "Why not?" So I bought us floor seats for her birthday, basically.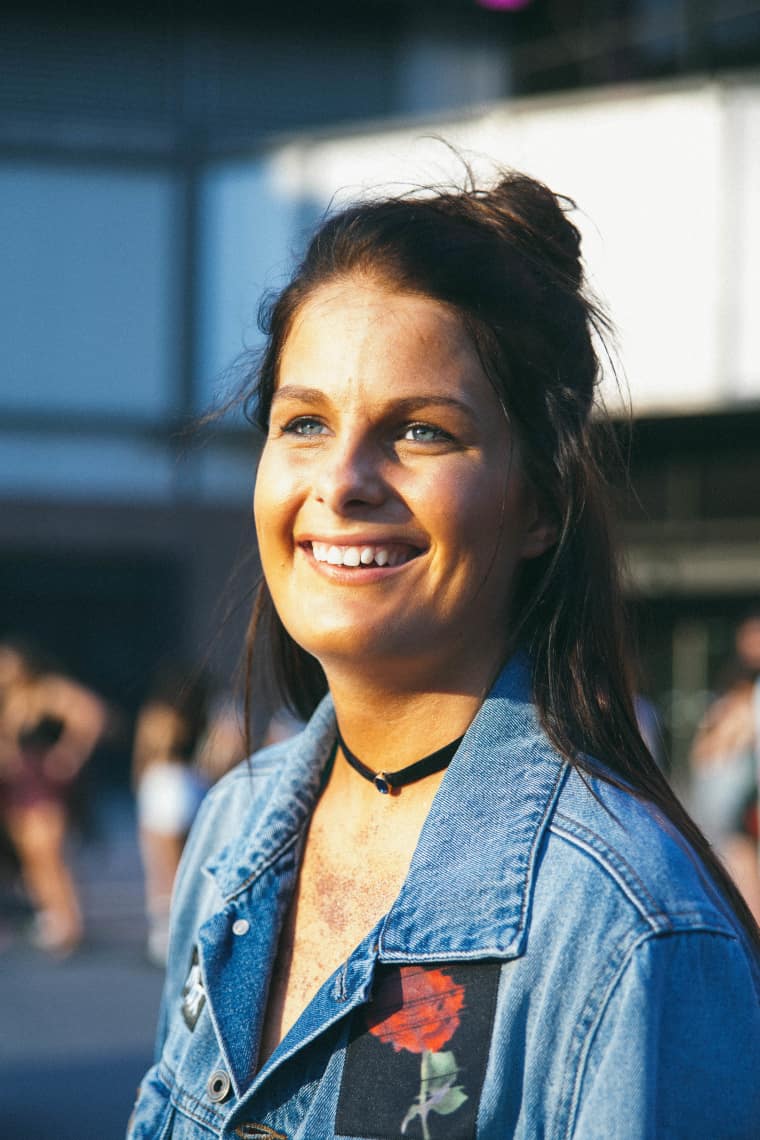 What has Halsey taught you?
Cole: How to be yourself, and to care more about what you feel than what other people think of you.
What made you want to see her live tonight?
Cole: She's a amazing. I love her songs and the lyrics that she's come up with. She's just really different. She's different from other artists.
Morgan: I seen her once before and I got to meet her in Chicago last weekend. But I've been a fan of her forever so it's just worth it. And it's Madison Square Garden and it's her last show [of the tour]. It's the biggest show ever. She's come a long way to do that.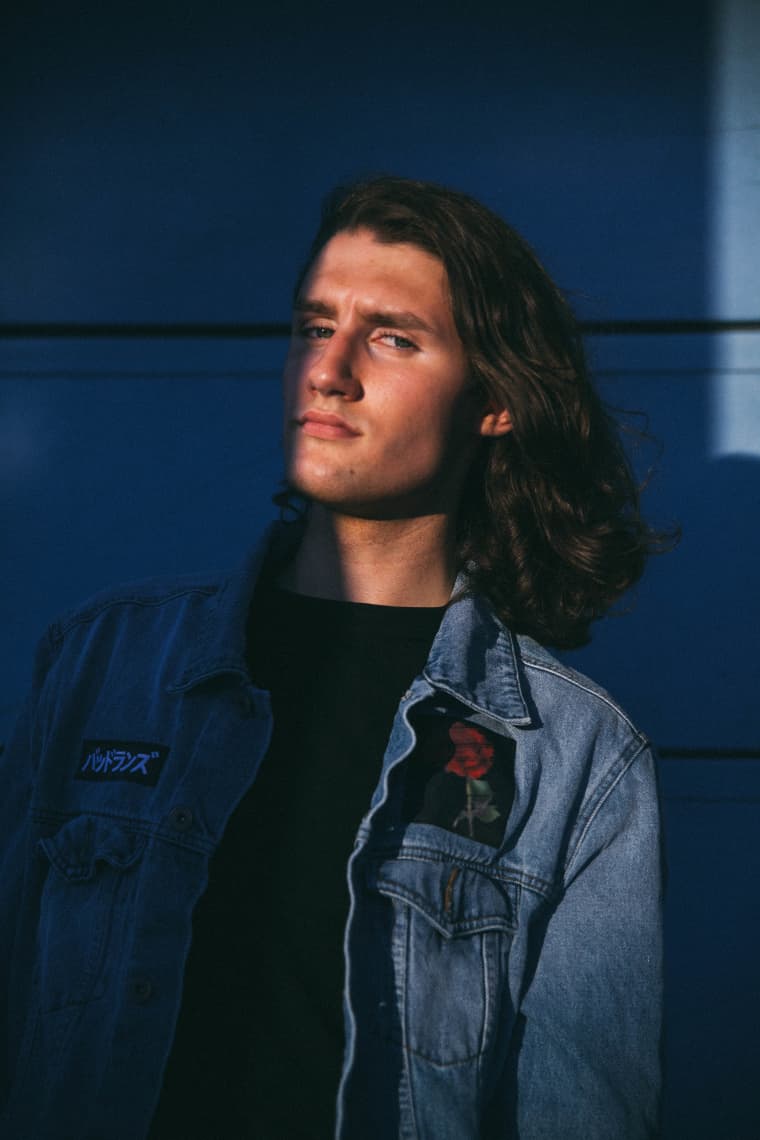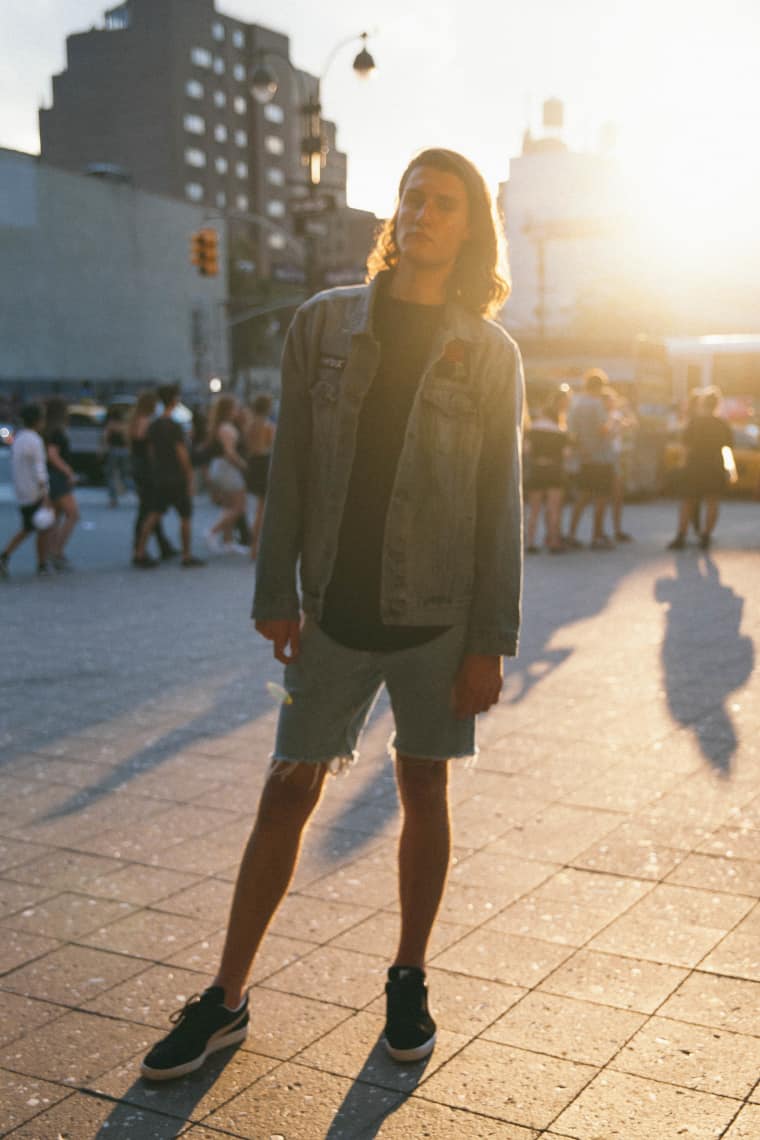 What has Halsey taught you?
Daan: She's taught me that no one really owns you. I feel like she's an independent spirit herself, and I feel like I am that too. It's okay to do what you want and not to always fit into this standard of what's cool or what's fun or whatever. I feel like she's taught me to stand out and to come to terms with who you actually are and stuff like that.
What made you want to see her live tonight?
Daan: She's been a big part of my life ever since a couple years ago. She was still really small, like a little tiny artist, and because I'm from Amsterdam, we don't really get a lot tours. We just get a couple, you know, like once every time. I did a couple days on her European tour in February. And since this is the last show of the whole tour, I thought it would be cool to come.
Alejandro, 18, and Jessienyia, 19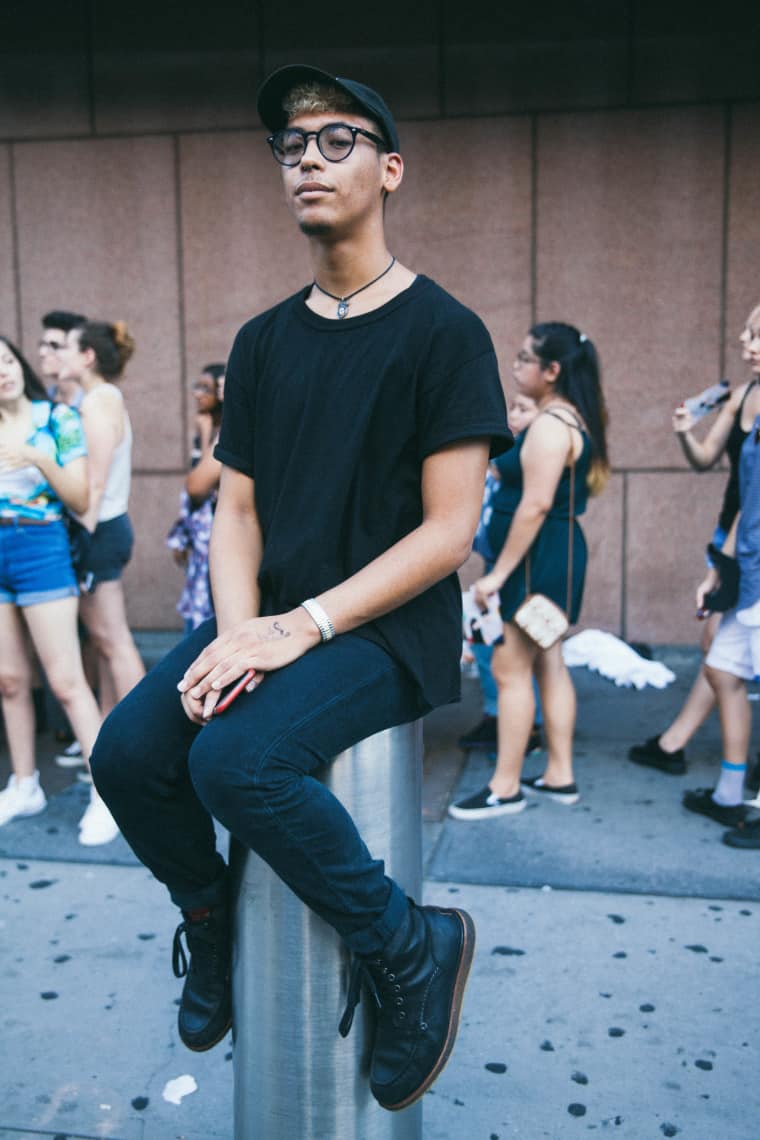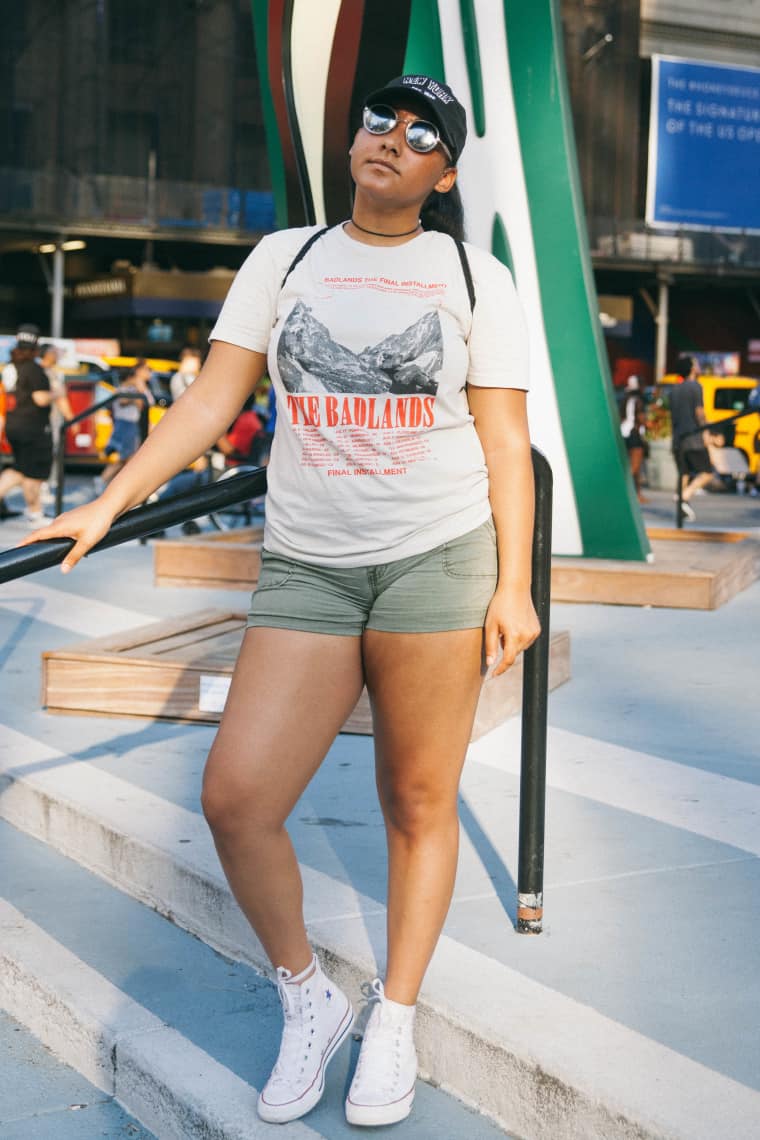 What has Halsey taught you?
Jessienyia: I am a motherfucking hurricane. Like, I'm an independent woman. Nobody can tell me what I can to with my body. I'm going to do what I please. I'm grown. She's just very positive and independent and girl power.
What made you want to see her live tonight?
Alejandro: I started listening to her about a year ago. My best friend introduced me to her. And since then, her music just resonates really well with me. I adore her and adore what she stands for in her music. I adore the way that she doesn't care what other people think. She just voices it in her music and she doesn't hold back. For me, it's something that's real and you feel that emotion in her.
Wesley, 20, and Alyssa, 20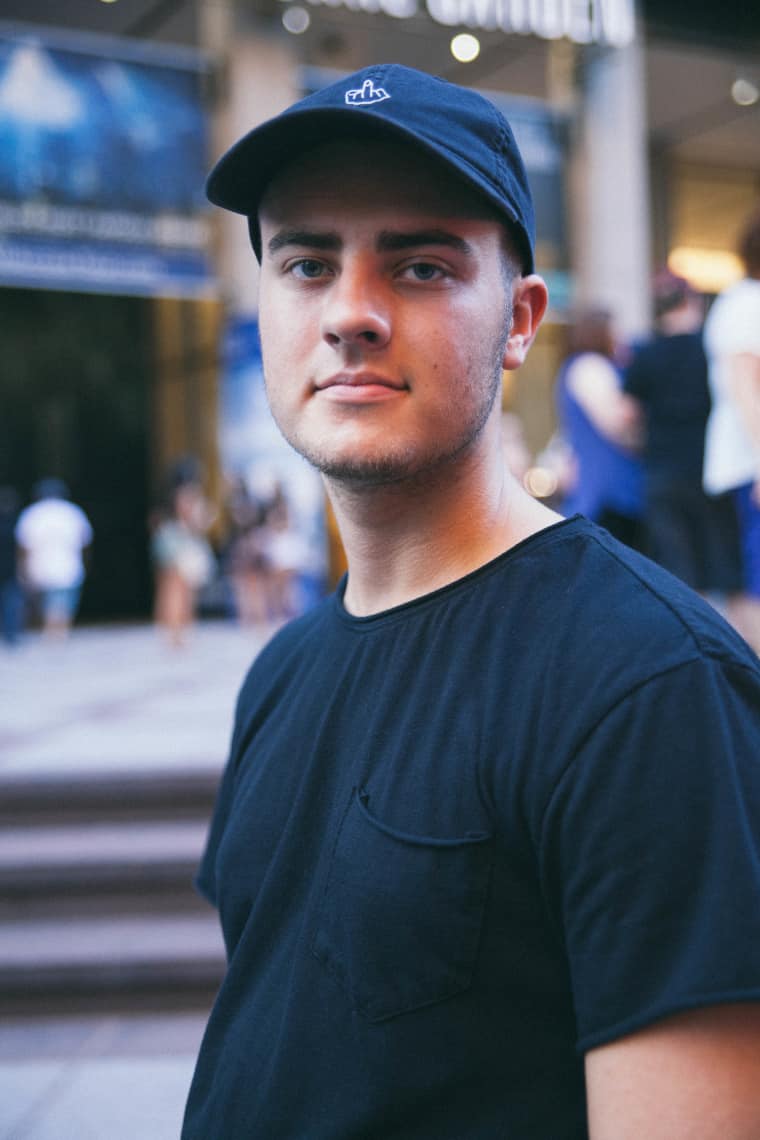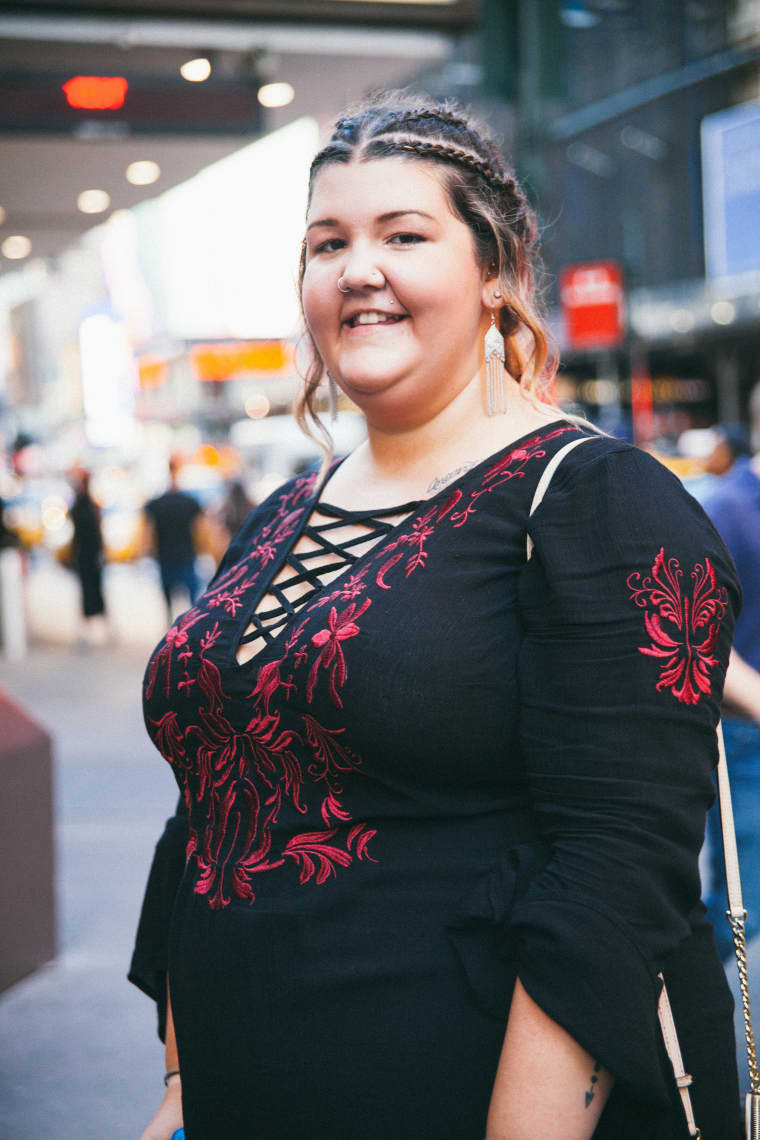 What has Halsey taught you?
Alyssa: To be yourself.
What made you want to see her live tonight?
Wesley: Well, I discovered her last year and I just fell in love with her whole vibe and all of her songs. They just like speak to me.
Alyssa: She has positive vibes.
For more can't-miss-'em shows near you, head over to StubHub.