Tay Sean's "Kathedral Spectre" Is A Psych-Funk Ouija Board
His album Leavings is out September 20.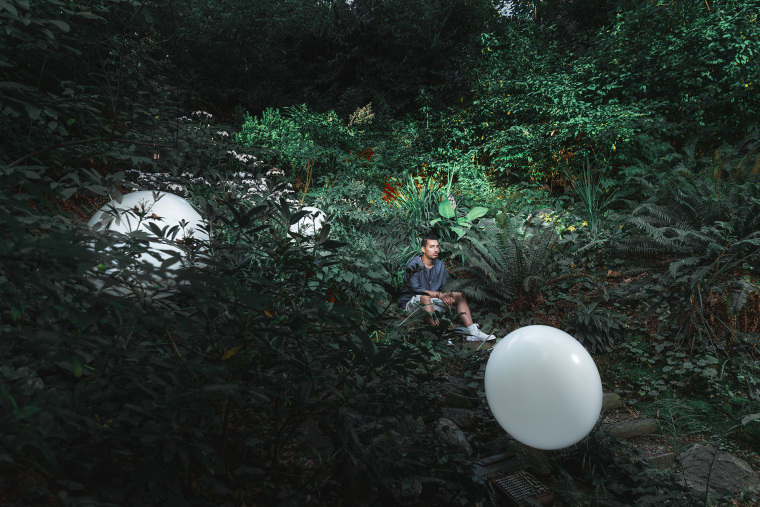 On "Kathedral Spectre," Seattle artist Tay Sean imbues abstract raps with a vintage funk glow warped by alien gamma rays. A member of the Cloud Nice collective, a former hub for THEESatisfaction, Sean taps into an Afrofuturist flow similar to Palaceer Lazaro of Shabazz Palaces, accompanied by synths that cruise through your chakras before transforming into a spirit-rending solo.
"While I was working on Leavings, I'd see movement in my peripheral vision, or hear doors slam out of nowhere," Sean tells The FADER over email. "Often times it would get so bad I'd have to leave the studio, but I braved it out as I was making 'Kathedral Spectre,' and it became the theme of the song. The solo at the end, I did that in one take. I kind of think of that as the spirit being featured on the track."
Listen to "Kathedral Spectre" below. Tay Sean's solo album Leavings is out September 20, and you can preorder it here.