How Glossier Harnessed The Myth Of Cool Girl Makeup
The internet's favorite skincare brand sells beauty goals, and business is booming.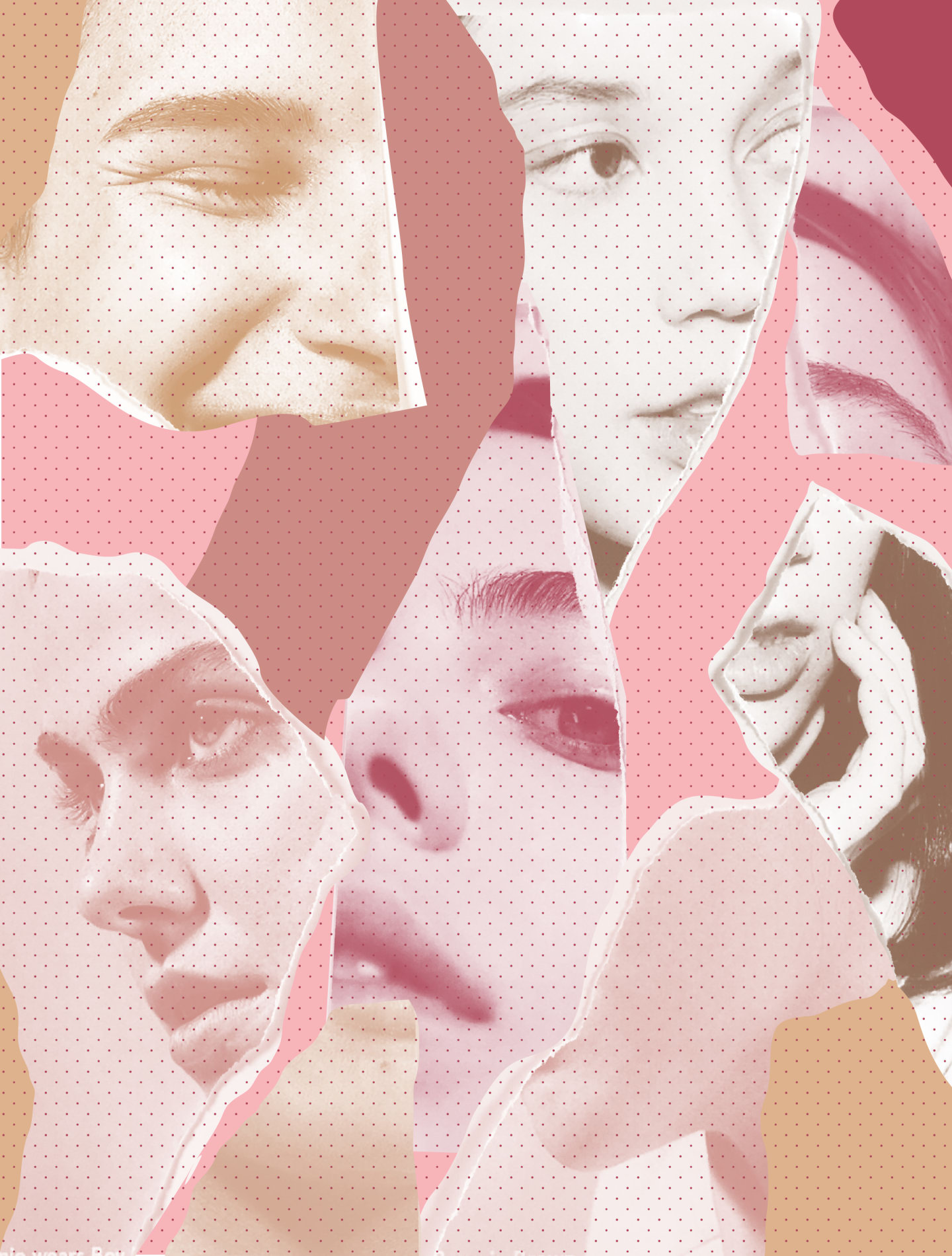 Her name was Josephine Esther Mentzer, but only until she decided otherwise. Her father, Max Mentzer, called her "Estee," lifting the vowels after biting down on that middle consonant. Later she paired her father's pronunciation with an accent aigu to make it sound French. Her husband, Joseph Lauter, made his "T" a "D" to match. In 1948, they began selling four modest skincare products — a cleansing oil, lotion, and two deep moisturizers — at Saks New York; almost 60 years later, Estée Lauder Companies Inc. reports revenues over $10 billion.
Before Lauder, there was Helena Rubinstein, who sold her own brand of cold cream from her Australian salon beginning in 1902. She liked to wear a lab coat while she spoke to customers, believing it made her look and sound more scientifically authoritative. And before Rubinstein, there was David H. McConnell; in 1886 he sold hand-mixed perfumes door-to-door in New York. A year later, he hired Persis Foster Eames Albee, who suggested business might be better if they hired women to sell directly to other women. In 1928, McConnell renamed the company Avon, and the women became "Avon Ladies." They soon proved that rose-infused oils would sell by pretty much any name, if a nice woman came by to personally tell you how sweet they smelled.
A century and change later, in 2010, Emily Weiss was 25 and spending time with her family on a beach. She told them she wanted to start a blog, although it wouldn't be a blog, exactly, it would be more of an online magazine, and it wouldn't be about her, but it would have the kind of beauty writing she wanted to read. She called it Into The Gloss, and its most popular feature was "The Top Shelf," for which Weiss talked to friends and models and fashion industry favorites about their skincare and makeup routines.
Within a year, she quit her job assisting Vogue's then-style director to run Into The Gloss full-time. And in October 2014, she launched Glossier (pronounced like "dossier"), her own brand of skincare products. It launched with four essentials, the sorts of items frequently recommended by the women featured in Top Shelf: a priming moisturizer, rosewater face mist, skin tint, and lip balm. This year, Glossier's product line expanded to include an eyebrow gel, four lipsticks, cream concealer, a highlighting stick, face wash, and two masks. The highest-priced item tops out at $30.
In her five-year anniversary post for Into The Gloss last year, Weiss wrote that she started out with her apartment, her cat, and spotty wi-fi; as of this writing, her company takes up three floors of a building in SoHo, has 45 employees working on the site and the brand, $10.4 million in venture capital funding, 1.5 million unique monthly page views on Into The Gloss, a Snapchat following that is, according to Weiss, larger than BuzzFeed's, and a sold-out lipstick with a waitlist of over 18,000 anticipatory customers. The wi-fi, Weiss said, remains pretty spotty.
In a golden age for content, venture capital-backed businesses often dabble in blogs, using them as promotional ventures to supplement the company's real work. Weiss inverted that, using Into The Gloss as the foundation for Glossier, turning the transparent, conversational feel of its content into the kind of consumer insight no amount of money can buy. Glossier has nearly 300,000 followers on Instagram, but Weiss calls Into The Gloss the company's largest social channel. "The comments we get on there are consistently in the hundreds, and we really use the feedback to shape everything we do, from product development to marketing campaigns." Products are sent swaddled in bubblegum-pink bubble wrap pouches, and every order comes with a sheet of stickers that features a mix of palm trees, cherries, happy faces, and Glossier's logos. Girls love stickers, the deliveries wink. Girls just want to have fun, the pink-and-white palette and coy copy sing. And, of course, they also want glowing skin.
The model is a technologically sophisticated update to Albee's Avon Ladies: rather than go door-to-door, Weiss goes screen-to-screen.
Glossier has thrived by targeting the midpoint between cheap cult favorites and luxury treats: its hypoallergenic, cruelty-free formulas welcome all kinds of customer requirements, ranging from the physical to the moral and financial. Embryolisse's Lait-Crème Concentré, the moisturizer recommended by makeup artists all over the world, was frequently seen on the Into The Gloss profiles of models and actresses; the Glossier Priming Moisturizer is, in my opinion, a better, lighter version of the same product. The Elizabeth Arden Eight Hour Cream was frequently invoked as a favorite intensive salve for lips, dry spots, and cuticles; the Glossier Balm Dotcom is a close cousin of the same formula, but without the punishing medicinal smell. Both products are priced comparably.
"We believe Glossier is more than just beauty or beauty products. It's a way of life," Weiss told me over email, listing French pharmacy skincare, perfumer Le Labo, and Ralph Lauren as particular sources of inspiration — wholesome brands, and within reach for the majority of cosmetic consumers. Glossier understands the conventions of beauty writing and marketing well enough to gently mock them, and set itself apart. Of her employees, Weiss wrote, "We're all feminists and we're all fired up about the movement we're leading."
The movement Weiss refers to is a new version of the friend-centric economy best exemplified by Avon: young women rely on their immediate circle of friends as focus groups whose insights and retweets can help them sell their products, brands, and ideologies directly to their peers. Glossier launched on social media before it had a stand-alone e-commerce site, and sees most of its business from repeat customers and direct referral traffic, suggesting a core community that is loyal, and a wider one still growing. The model is a technologically sophisticated update to Albee's Avon Ladies: rather than go door-to-door, Weiss goes screen-to-screen.
"They're so well-marketed that you want to believe." —Kelli
Weiss says Glossier is for a girl who is both like her and like people who inspire her. But Glossier also actively solicits information from women who are inspired by Weiss, who deliver their thoughts through clicks and comments in a very friendly feedback loop. At the beginning of 2015, Weiss asked readers to leave comments on Into The Gloss about the qualities that would make a perfect face wash; when the Milky Jelly Cleanser was released in 2016, the site posted a long oral history detailing how customer ideas shaped their research and development. "Since the teamwork we did on Glossier Milky Jelly Cleanser did so well, we're hoping you're game to help us out again," read a new post at the beginning of 2016, which asked readers to weigh in on a future heavy-duty moisturizer.
As they work out new products, the demand for existing Glossier items has far outpaced the company's literal growth. In a conciliatory dispatch this winter, the company explained that "beauty products take a crazy long time to make" and promised a complete restock soon: "We hope that you'll bear with us in the meantime and continue to support Glossier. We couldn't (and wouldn't) do it without you." The apology was direct, intimate, and devoted — professional transparency made to feel personal. It sounded almost like an email you'd get from a friend cancelling dinner plans at the last minute. And that was probably the point: what's a delayed shipment between friends?
Like any business owner, Weiss hopes Glossier's community will expand to as many people as possible. "Anyone can be a Glossier girl," she said. "They're our readers, our editors, our friends. They have freckles, pores, scars. Our girl doesn't need our products, but she chooses them because they make her feel great — simple as that." I know lots of people who want to be a Glossier girl. Many of them read Into The Gloss before using Glossier, and have felt seen, noticed, and known by Glossier's marketing, in a way so targeted it's almost eerie.
Stephanie, 28, works in Toronto as a production manager for a line of simple streetwear. She told me she started using Glossier products as a fan of Into The Gloss, describing it as "chasing after that effortlessly cool, beautiful face." She has found them to be "actually really good," and singled out the Priming Moisturizer in particular, saying it smoothes the surface of her skin before applying makeup like no other product does. By contrast, Kelli, 30, an editor for a digital women's lifestyle magazine, called Glossier products "very well-marketed" but ultimately "mediocre." The lipsticks are "incredibly shitty, and I think anyone being honest with themselves will agree," she said. "They're so well-marketed that you want to believe, because the idea of minimalist makeup that encourages you to be in your own skin is so appealing." But she's still drawn to new drops. "I want the intel to effortless beauty too," she said. Sandwiched in between glowing reviews on Twitter and across multiple makeup forums, there are also users complaining that the priming moisturizer made them break out, that the cleanser is just "rose-scented Cetaphil," and that the makeup products are designed for people with already-perfect skin.
On the spectrum of products I've tried (a healthy sweep through most of Sephora), Glossier is neither entirely worthy of its aspirational status nor unworthy of its place on my bathroom counter. I'm a devoted user of their brow gel and moisturizer, and I particularly like the Perfecting Skin Tint, although my shade has been sold out for months. I've taken to rationing usage for occasions, like daytime dates or stressful work meetings, when I want my skin to impress under scrutiny. As makeup, it promises to mimic the effects of impeccable skincare; as skincare, it promises to replace the need for makeup entirely. These are laudable, if unrealistic, goals, loaded with the conventional hopes and traditional ideals of beauty.
In actuality, Glossier is a literal combination of finely sourced emollients, extracts, and waxes that promises the same ethereal effects beauty purveyors have been promising for, like, ever. Today, I like the way it looks on my face. Tomorrow, another brand might start telling a newer story that will make me feel differently. For now, Glossier's place is secure: in 2016, Weiss reports, Glossier will see a 600 percent increase in sales from the previous year. As I was writing this piece, the Generation G lipstick was restocked after months of being unavailable. The next day, I counted three boxes with return addresses from Glossier in the mailroom of my Brooklyn apartment building.