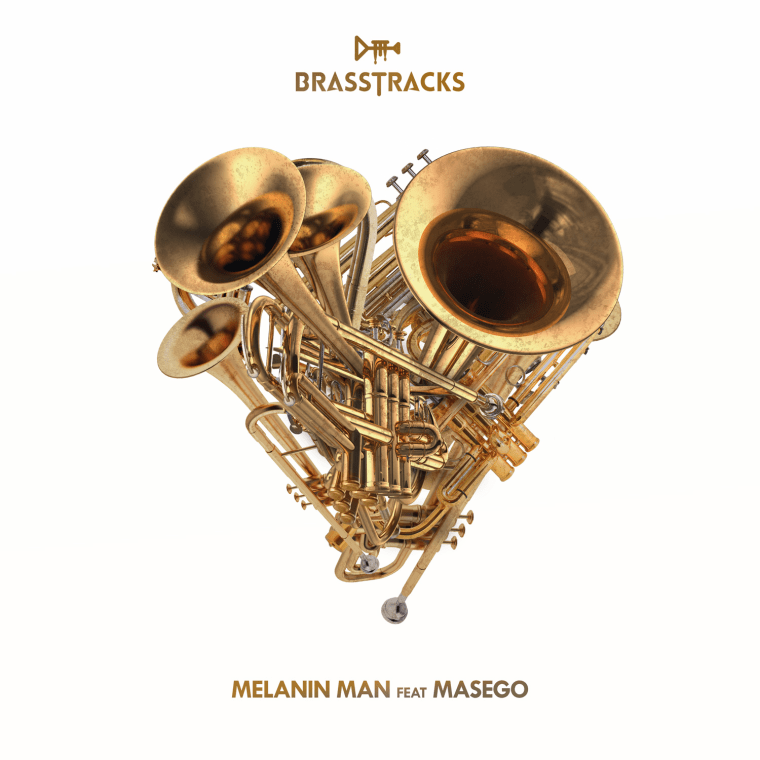 In a world where black men are breathing targets, live music duo Brasstracks and saxophonist and vocalist Masego made the song, "Melanin Man," to celebrate their beauty and power. It's a vibrant self-love anthem that touches on the influence of blackness on mainstream culture trends as Masego sings, I see that you're a fan/ My heritage is your new trend. In the nooks of soulful snaps and a joyful instrumental, the song uplifts black men in all of their flyness, greatness and resilience. And it's absolutely beautiful.
Over email, Brasstracks told The FADER, "In the first stages of creation, "Melanin Man" was inspired by Earth Wind & Fire, Sly & The Family Stone, and Stevie Wonder—early soul music that captured our hearts as kids. We sent it to Masego and he wrote some extremely catchy lyrics and melodies with some really deep undertones to them. When we heard the first version of it with vocals, we realized this tune was the missing puzzle piece from our EP."
Masego said, "'Melanin Man' was inspired by the words of an Uber driver in L.A.. Before I got out of the car he said, "They're scared of you young man. You're a king and they all know it. They want your culture, your soulful element and your style. You're Melanin Man, a super hero. Be safe out here." Then I got out the car and took that all in.
He continued, "As time went on, tragedy after tragedy occurred, police, blacks, whites, youth, were all part of the war. I didn't want to become desensitized to it so I went back to the principles of a hero of mine, Kendrick Lamar and what he said about love. I want to promote self-love in efforts to heal the hate. Melanin is the shine in us all and that's why it's not just for my people but all people. This song is much greater than us so I'm thankful for what God will do with it. "
Enjoy the song below.