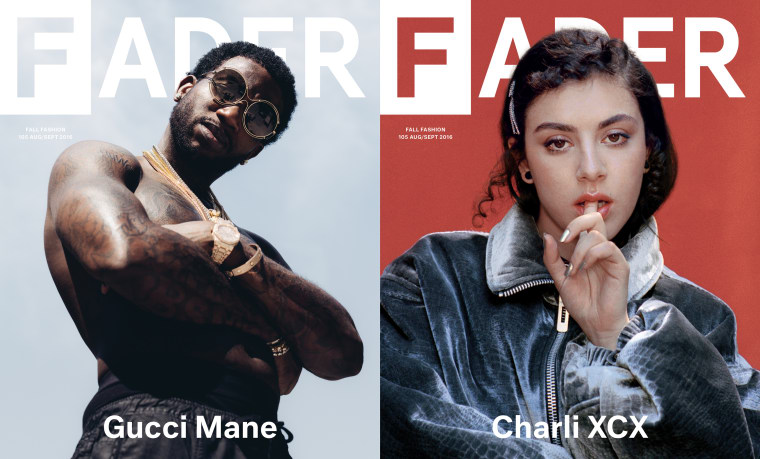 For this year's Fall Fashion issue, we spent time with a group of exceptional people, trying to find and bring their idealized selves to fruition. After three years in prison, Gucci Mane is adapting to a clean life in Atlanta. In L.A., Charli XCX is following up two albums of manufactured cool, she's trying out her true pop self. And down in Daytona Beach, wallflower Branden Miller's viral, fictional creation, Joanne The Scammer is a reckoning with identity and a reflection of how isolating the world can be.
Today, you can download The FADER's Issue 105 as a free BitTorrent Bundle. The Fall Fashion Issue Bundle includes a PDF of the full issue, plus a video interview with Gucci Mane on sobriety, and a video starring incredible Atlanta dancers Meechie and Toosi.
The entire FADER Archive, our 104-issue collection spanning our 16-year history, will continue to be updated with new issues and exclusive content. That's available for purchase now, for $9.99.