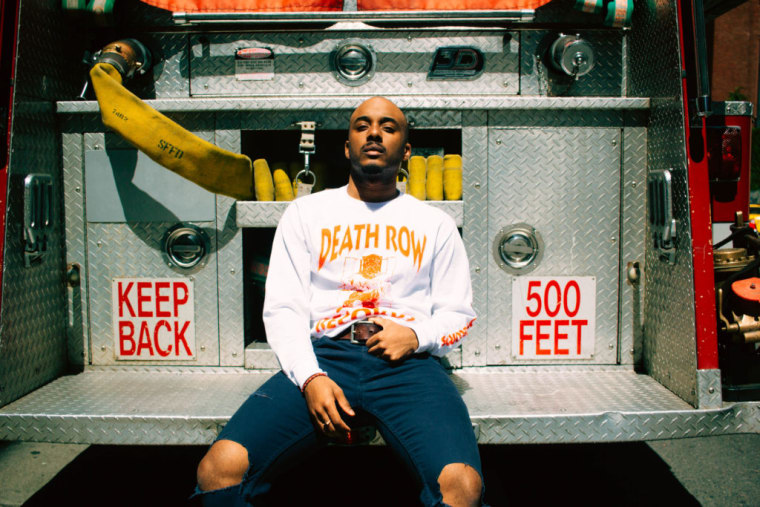 Caleborate's 2015 project Hella Good introduced the Sacramento-born, Berkeley-based rapper to a larger audience through a mix of personal songwriting and quick wit. Almost exactly a year later, Caleborate is hoping to build on this success with a new album, 1993.
Today, the MC shares "Made Me," a new track that charts his family history, explains his day-to-day struggles, and details his plan to take over the industry. I ain't satisfied with what I got/ 'Cause never having nothing made me wanna ball, he raps, before fantasizing about shopping for groceries at Whole Foods when he gets on.
"A lot of the things I said in this record are meant to spark a thought in someone's mind," Caleborate told The FADER over email. "I remember the night I wrote it, I was coming from the studio and thinking I was out of inspiration, I hopped on the Bart train and inadvertently started people watching. I had an interesting thought when looking at one dude. I just started thinking about the place we're in as people, as black males...All that...It just got me writing instantly. And out came this song."
Listen to "Made Me" below and look out for Caleborate's 1993 album on August 29.