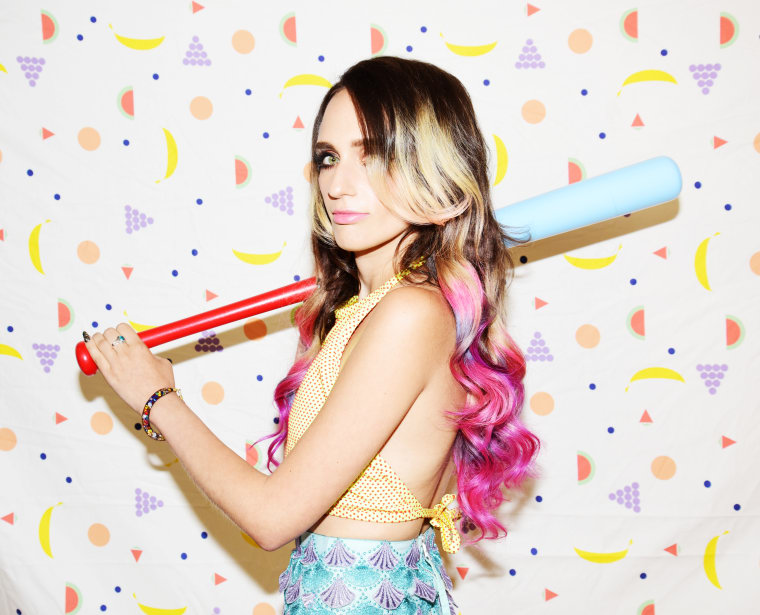 Speedy Ortiz's Sadie Dupuis has announced a solo project called Sad13 with a new album called Slugger. She also has released the first single from the record, "Get a Yes." Slugger will be released November 11 via Carpark records. In a press statement about the album Dupuis said:
"I wanted to make songs that were the opposite of 'Genie in A Bottle' or 'The Boy Is Mine.' Songs that put affirmative consent at the heart of the subject matter and emphasize friendship among women and try to deescalate the toxic jealousy and ownership that are often centered in romantic pop songs."
Check out "Get a Yes" and the album artwork below.