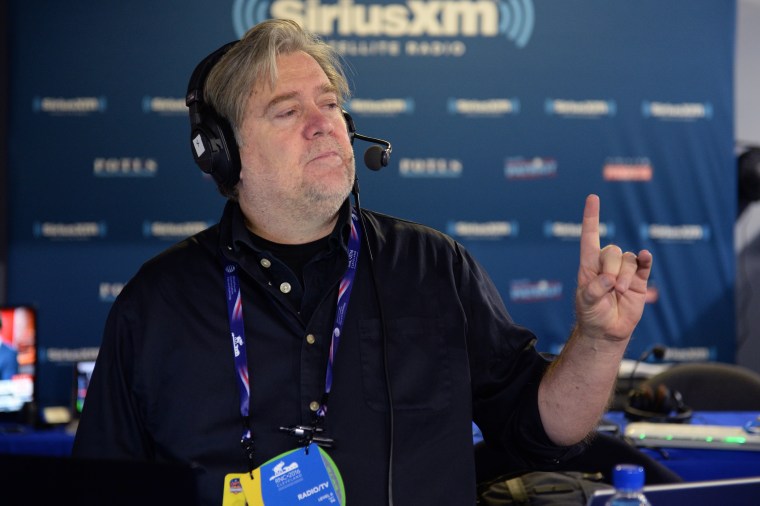 Steve Bannon, the man running Donald Trump's presidential campaign, once wrote a rap musical based on the 1992 L.A. Riots. According to a Daily Beast report Bannon and his former Hollywood writing partner Julia Jones wrote the musical and it was based off of the Shakespeare play Coriolanus. The idea was Bannon's and Jones said he wanted to "make a rap film out of it set in South Central during the L.A. riots."
The lyrics were written by Jones and the son of Bannon's assistant at the time, Wendy Colbert. "It's not strictly rap. It's more Shakespeare in rap [music]," Jones said.
The Daily Beast also published some excerpts from the screenplay.
"Their houses, crammed with good shit; their banks grow fat and daily they repeal fair acts against the rich while passing laws to chain the poor. If their wars don't eat us up, they will. And what's the love they bear us?!"
"Hey, motherfucker, YOU—what you think—YOU—as the great dick of this… assembly?"
Jones also speaks to the fact that the Bannon she worked with was far from the one seen today running Trump's campaign and Bretibart. She mentions that he was very critical of the poor in the time they spent working together.
Read the entire piece here.